The Asia Interviews is a series of guest posts where fellow family travel bloggers talk about their best destination in Asia for family travel. TraveLynn Family hasn't been everywhere, and I love hearing about the adventures of other families in Asia and being able to share them with you.
Sara from The Wheelers On The Bus chats about visiting Sapa with kids. It's an absolute must do for a family trip to Vietnam!
I absolutely loved following this family on their round-the-world adventures. They're true intrepid travellers, with a true focus on giving back to those they meet along the way. And since returning to the UK, they've moved into a yurt in the depths of the Welsh countryside! This family is VERY cool! I'll let Sara tell you more…
1. Tell us a bit about yourselves. Where are you from and how often do you travel as a family? How old are your children?
We are a family of four originally from Bristol UK. We sold our house and took the children (two boys aged five and seven) on a round the world trip. We visited sixteen countries in fourteen months; Australia, Asia and Central and North America. We now live in a yurt on a mountainside in Wales on the outskirts of Snowdonia national park.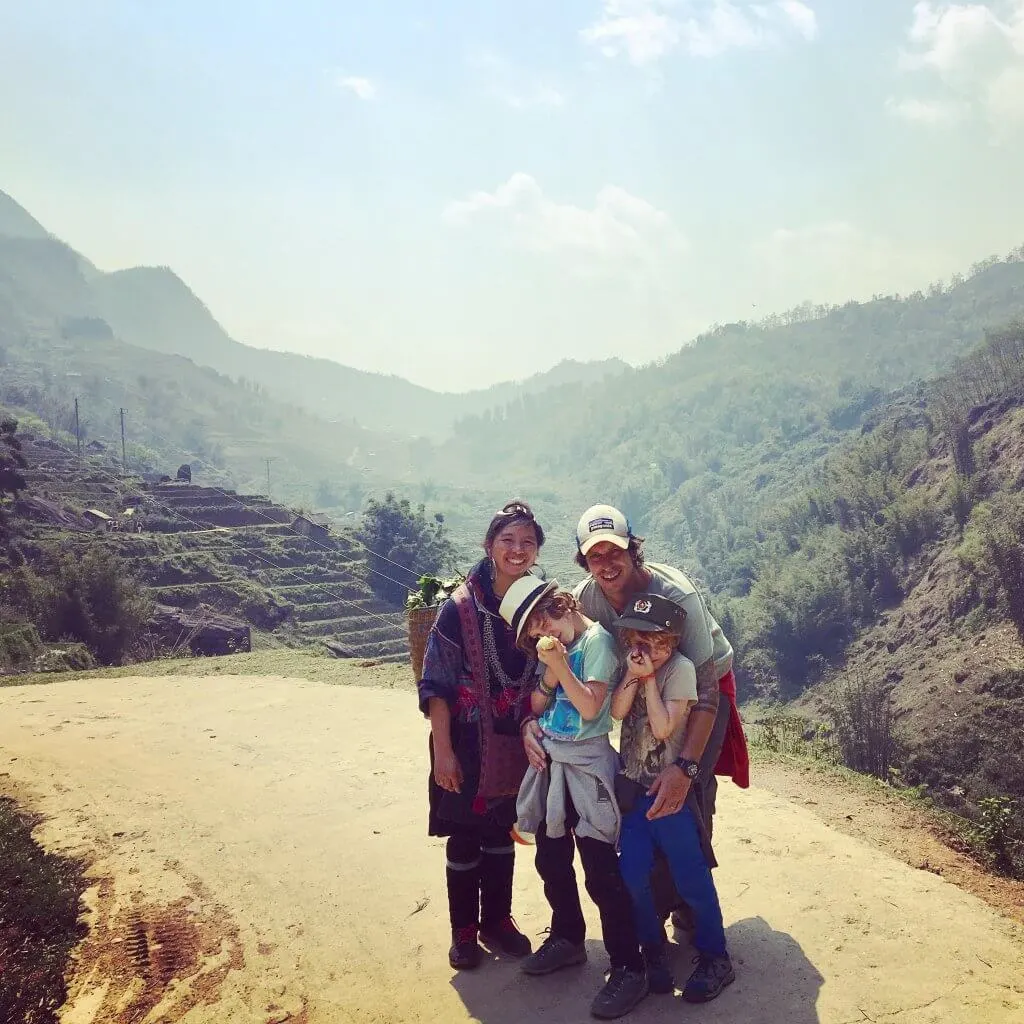 2. How many times have you travelled to Asia and why do you love travelling there?
I have visited Asia many times before children and loved it- vowing to take my children travelling if I ever had any.
As a continent it has such a huge range of landscapes and cultures so it is hard to sum it up succinctly. I love the food, the weather, the family-centric ethos, the fact that it is SO different from western countries and whilst well travelled it still has many places that remain undiscovered.
3. Why is Sapa your favourite destination?
Sapa is one of my favourite places because it felt like an undiscovered treasure. We were hosted by Ethos- Spirit of the Community who are a community enterprise offering tours around the villages of the nomadic Hill tribes of north west Vietnam. All guides have access to educational programmes and funds raised goes towards tackling human trafficking around the Chinese border.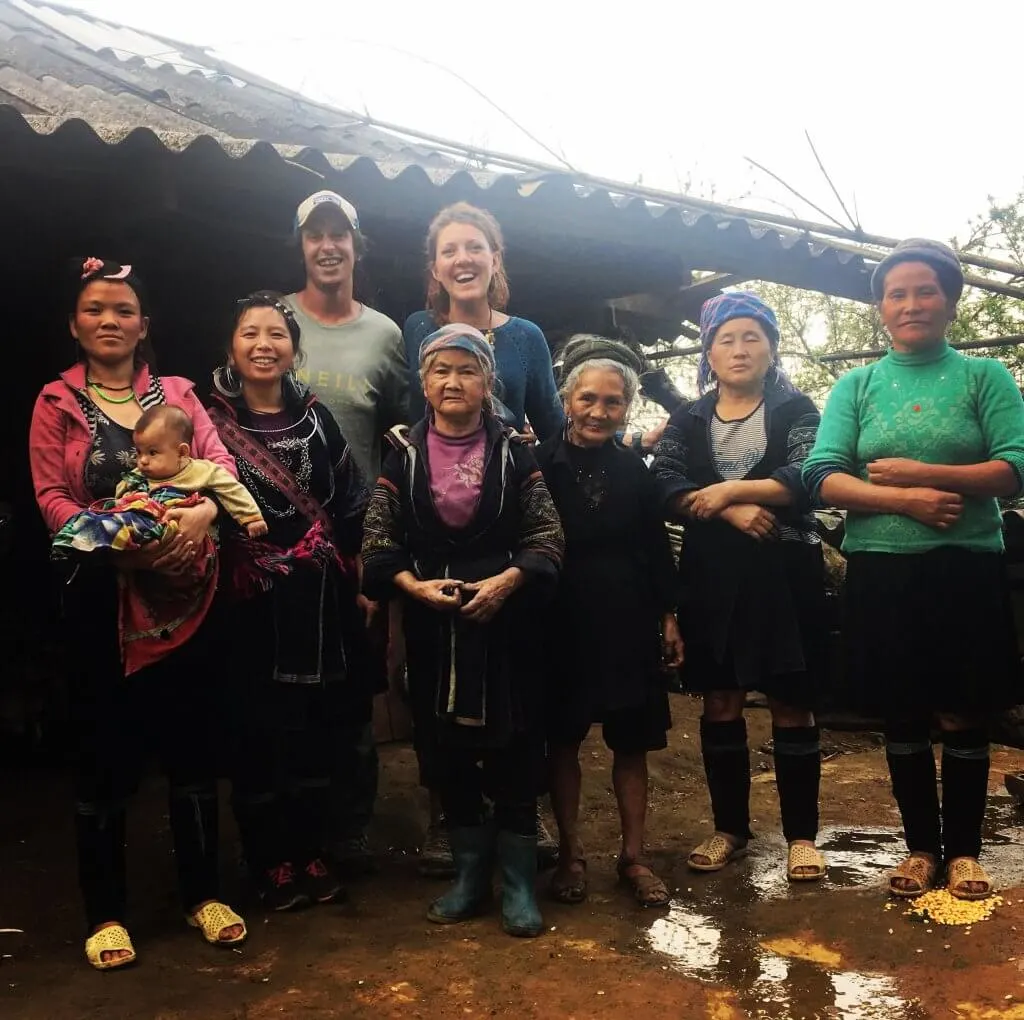 Whilst on the tour, we were taken to a market and trekked up the mountain amongst the rice paddies to get to our Guide's village. We met the family and cooked around the open fire. It is hard to explain the warmth that we felt, sharing food in the multi generational home, experiencing a taste of their life. We spent the whole day laughing together and finding out about their life, marriage, religion, children, work and life in general. We felt like we were taken into their bossom with our guide acting as translator- were gutted when it was time to leave. My regret? I wish we had arranged a homestay so we could have spent more time with them.
4. What were your top 3 things to do in Sapa with kids?
Sapa is all about the trekking, as the town itself is not hugely interesting. We chose a tailor made trek so we knew it would be suitable for us as a family. The guide gave us all some sugar cane to ensure the children had enough energy to get up the hills and chatted and joked with the boys all along the way. They even came away at the end with a toy horse woven from reeds.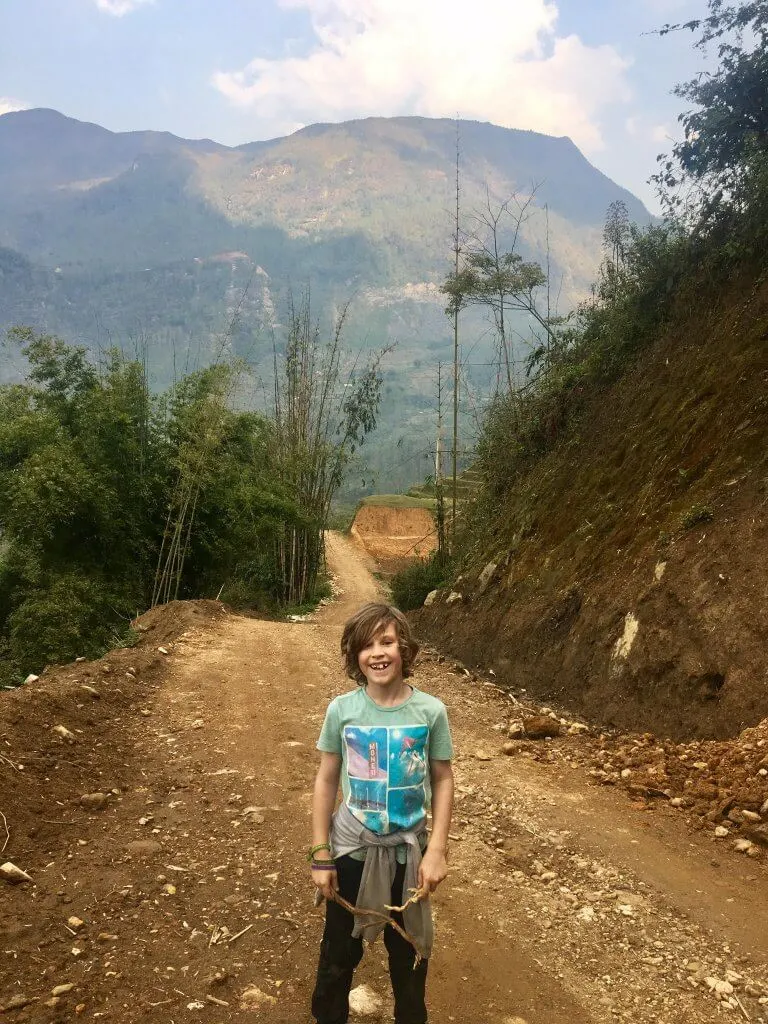 We liked walking around the square and visiting the market where the hill tribes sell their textiles. I lost the boys for half a minute and they had been dressed up as Red Dao children by a couple of tribe elders! The fabric and textiles are incredible as it is all hand worked and utterly beautiful.
There is also the Sapa Culture Museum where you can find out the history of the hill tribes that settled there and you can see some crafts being made. This was great for a rainy day.
5. Where did you stay and do you recommend it?
We stayed at the Sapa Memory Hotel which was £20 per night for a family room with breakfast included. I would recommend it as they were very accommodating when we turned up at 4am having missed the sleeper train. They let us have our room several hours early so we could get a good sleep before our trek!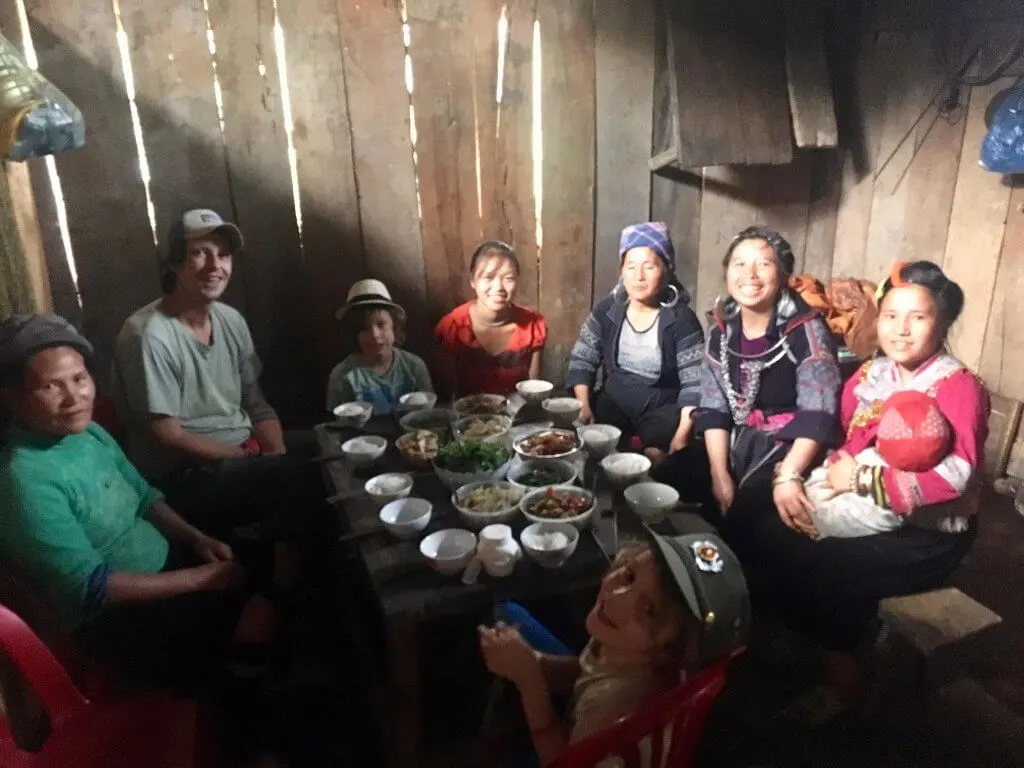 6. What did the kids eat?
Fried rice and noodle soup, as in most of Asia! There were western foods available but they were more expensive.
7. How did you get around Sapa with kids?
We walked as our hotel was just a fifteen minute walk into the town.
8. What is your top tip for travelling to Sapa with kids?
Book with Ethos so as to avoid the potentially awful human zoo experience. Our trek felt like a genuine cultural exchange and was incredible because of that.
Be careful with the Hanoi-Sapa sleeper train; they are notoriously hard to navigate. We booked several weeks earlier through our hotel (Blue Sky Hanoi) but on the night we were refused access to the train. It was really distressing and when the ticket seller called the Manager of the hotel to come and get rid of us, he advocated for us and convinced her to pay for a private driver as she had oversold the train! Dong (the manager) was our friend and saviour that night.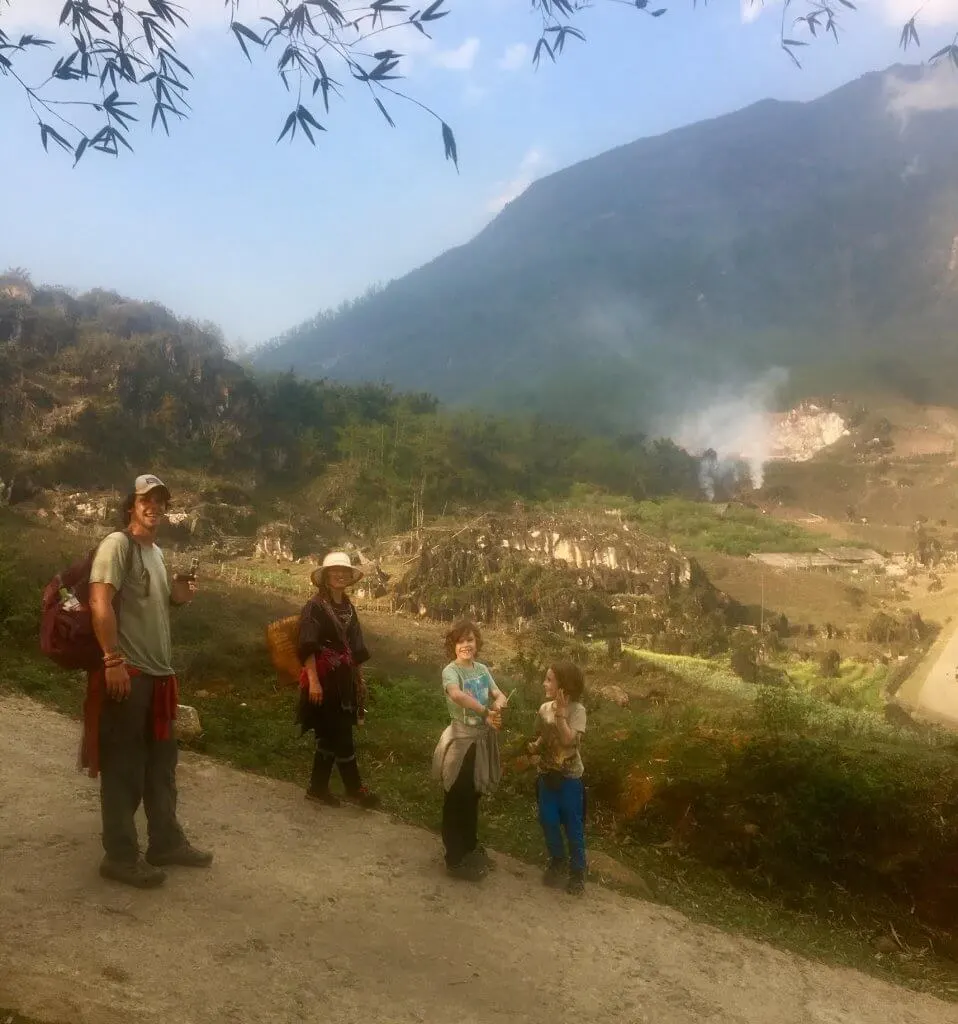 9. What items could you not have done without in Sapa with kids?
Trekking shoes, water bottles and layers- it can get chilly in the mountains even if it is warm when you set off.
10. Where are you off to next?
We are exploring around our new home in Snowdonia and saving for our next big trip to South America. Trying to be sensible to save for the next big one!
---
You can follow the adventures of The Wheelers On The Bus on their website, Facebook and Instagram.
You may also like to read:
Ninh Binh, VIETNAM, with kids
Phu Quoc, VIETNAM, with kids
Best beaches in Thailand with kids