Is Nozstock family friendly? Guest writer, Lauren Clarke, shares her recent experience of attending this boutique UK festival deep in the Herefordshire countryside.
This was my first ever festival with kids, we got the tickets quite last minute so were only able to stay for the Saturday day and night. READ: Dates of the Top Family Friendly Festivals 2024.
Finding a camping spot…
Arriving in the heat of Saturday morning to find out there was no space left in the family area was the only real low point of the whole event. But we stayed positive and our lovely friend Sara helped us find a small spot. She also then helped me put up the tent (which was no mean feat having never put it up in my own before) and some very friendly security guards helped us establish that I had missed an essential bit of pole…and after that things got better!
With tent finally up, we pumped up our camping air mattress, and dumped stuff in the tent, it was time to cover ourselves in glitter and hit the festival.
Flossing, Aladdin's Cave and archery for an afternoon….
The first thing we hit was 'sunken yard' which seemed to be a clubbing sort of stage where they connected and responded with the audience. At the point that we arrived it was mostly us and about 30 other kids. The boys all started flossing to the music and so a flossing competition was born. Elliot's friend Finn was superb at flossing at high speed and was crowned floss champion, we were all very proud.
Next up was 'The cabinet of lost secrets', where we got to sing along to some sea shanties in a little cave and then wander through an Aladdin's Cave of mirrors and secret passageways.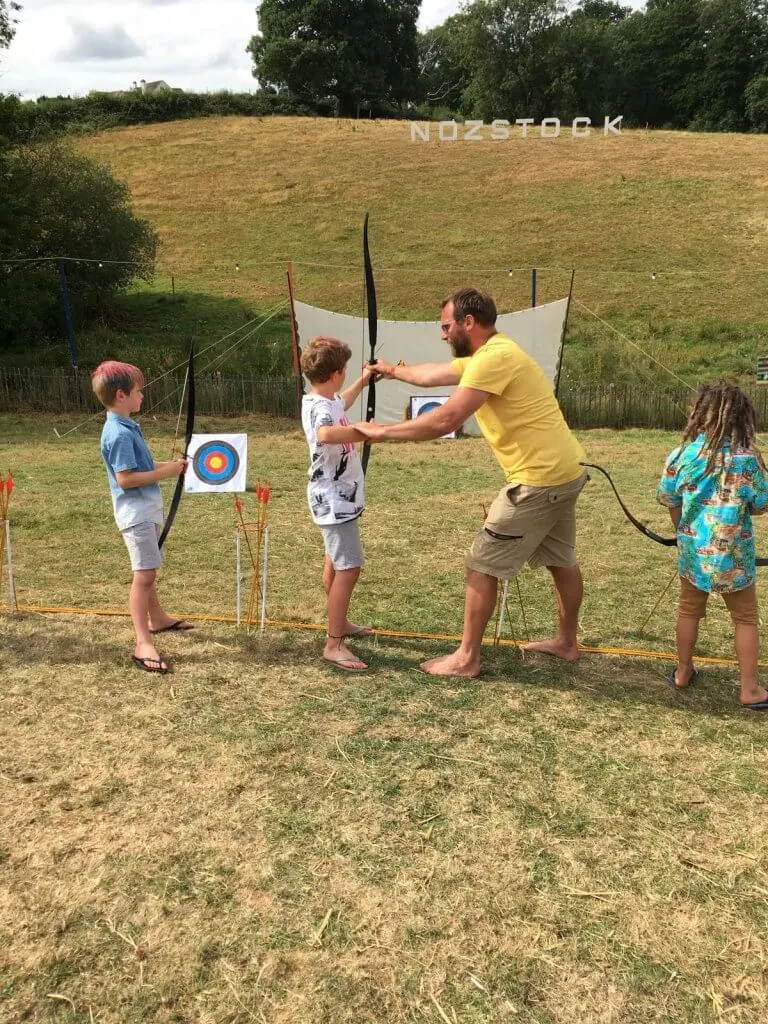 The boys loved playing being taught how to fire a proper bow and arrow, the man that was teaching them was so patient and I have never seen a group of 7-9 year old boys concentrate so much!
We then ventured into the elephants graveyard, a beautifully decorated pit, humming with people dancing to music. My eldest described the sound as a clash of helicopters flying too close overhead. The overriding sense here was that we didn't like it and had to leave; the bass was a bit much!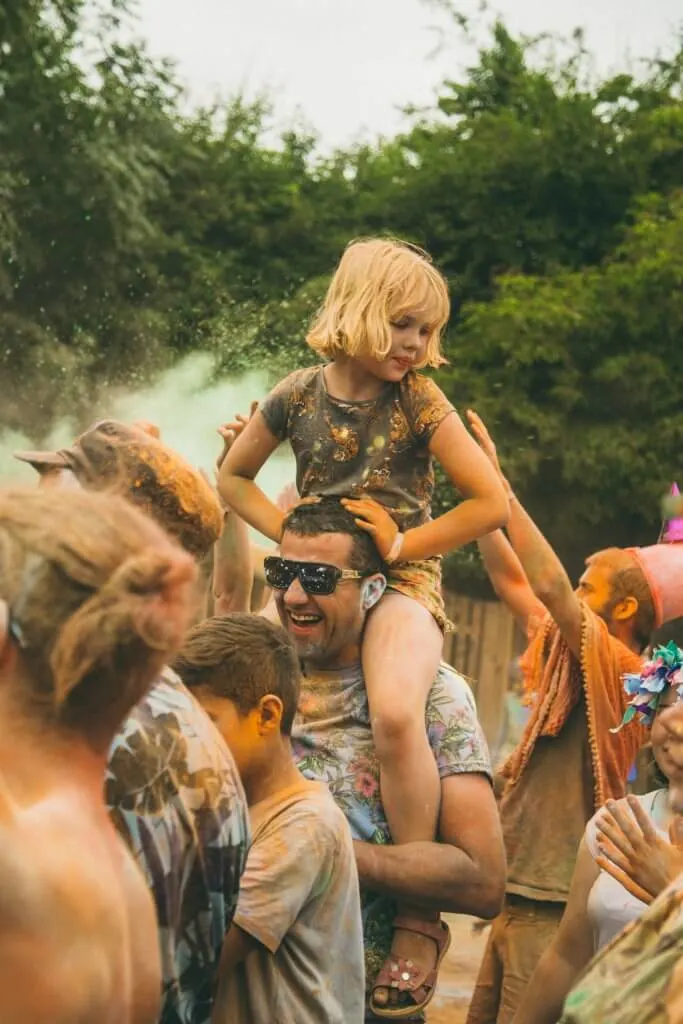 Evening entertainment…
After heading back to base camp for some chill out time, water and Haribo, we headed back out for the evening. We hit the main stage via the human beat box (a small stage where you can perform to your own personal audience), chicken shit bingo (literally some chickens pacing around on some numbers and the number the chicken shits on gets a prize!), some hula hooping, feeding our faces with hot dogs and pizza while watching a beautiful sun set.
The headline act on the Saturday night was Grandmaster Flash, the boys really enjoyed dancing and getting to stay up late. The act that was on just before Grandmaster Flash swore quite a lot which took my eldest aback a bit (I hadn't even noticed!) It did make me question the family friendliness of some of the later acts and if a festival is aiming for being a totally family friendly thing, the performers might need to be advised about the sweariness of their acts!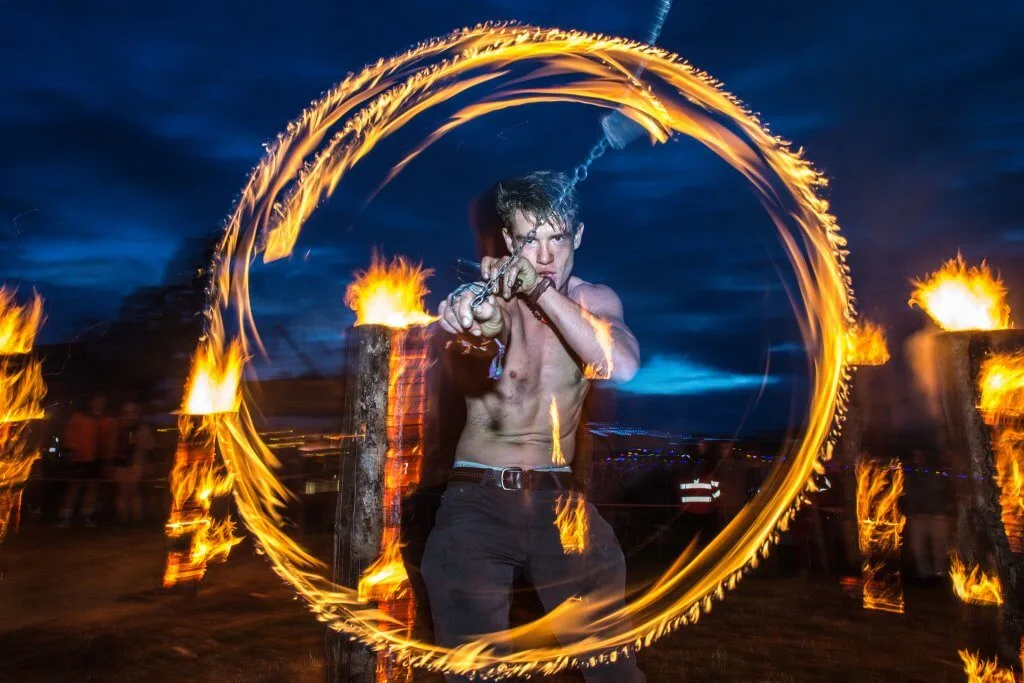 My highlights of the Nozstock experience
Spending time with old friends, covering myself in glitter and gold tattooes, watching the boys joyous expressions while listening and dancing to Grand master flash, hula hooping, a beautiful sunset with a drink in hand and brilliant live music, getting a lie in till 8am!
Highlights for the kids
Ewan (aged 9): Grandmaster Flash, seeing old friends, floss dance off competition, fire dancers, churros, staying up really late
Elliot (aged 7): Sweetshop, Archie and Finn, fire dancers, music, ice cream
---
You may also like to read:
Backpacking with kids: top tips to make it work
Family travel on a budget: how to travel cheap with kids in tow
21 USEFUL travel gifts for kids