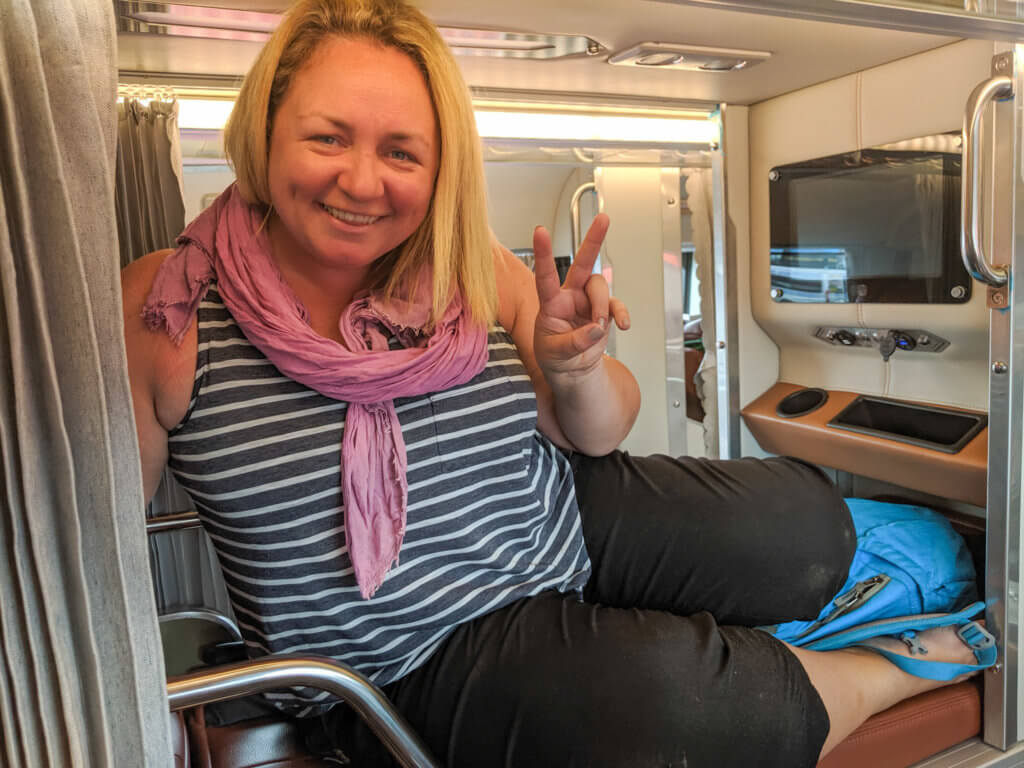 On the days running up to a big trip I have clothing piles dotted around the house and lists sellotaped to cupboards and doors. I'm doing last minute washing, downloading new books and games onto the kids' Amazon Fire Tablets, buying snacks and magazines for the journey, and generally sorting out all the family packing. Well almost all the family…
Disclaimer: This post contains affiliate links. Should you click on a link to purchase, it is at no extra cost to you, but I receive a small commission.
Is it just me, or do other Mums also always forget something? Toothpaste, hairbrush and knickers (yes, I've forgotten to pack them in the past) can generally be bought at a destination. However, these are the top packing items I cannot leave the house without.
Dutchess Menstrual Cups
I bought these before our trip to Africa and it has transformed my life! These are perfect for long term travel as they are reusable for up to 15 years and super comfy! So no need to stock up on tampons or sanitary towels when on the road, and totally eco-friendly.
Click here to purchase your Dutchess Menstrual Cups.
And check out this great post for how to deal with periods when camping.
Sarong
Can be used as a towel, dress, bag, picnic blanket, scarf, bedsheet, table cloth… On our overnight sleeper train journeys in India, I frequently used mine as a curtain, and always pack one in my day bag when visiting temples to cover up. There are so many uses to this piece of material, that it goes everywhere with me. I bought the current one I'm using from a market in Bangkok, but you can pick them up from the UK high street in season.
Head scarf
The locks can be difficult to maintain whilst travelling. If it's a while between hair washes, or I'm in and out of the sea a lot, I whip my hair into a top knot and add a head scarf/band. It also hides those pesky greys (thanks kids) coming through between hair appointments.
Camera
I love taking photos when we're travelling. There is a lot of travel photography camera gear I could take, but I just take my DSLR. I've had the same SONY model for almost ten years. I probably should upgrade, but it has been around the world with me and I know how to use it; time is of the essence when taking photos of our boys who stand still for only a nanosecond, I haven't got time to faff around working out complicated functions.
Power bank
When travelling, my phone is used for Google Maps, taking photos, taking notes of where we've been, booking and emailing accommodation. It's used a lot. So I take this power bank with me to recharge my phone. It has two ports, meaning I can charge something else at the same time. I just need to start reminding myself to charge the powerbank too!
Click here to purchase your own powerbank.
Fellow travel Mums, what are the items that you simply cannot do without when travelling? And make sure you're putting this all in a good quality backpack (check out these backpacks for women) so you can keep your hands free for looking after your little ones.
---
---
You may also like to read:
Top 5 tips for travelling with young kids
Gift ideas for kids who love to travel
Surviving Jet Lag with Kids