This is a sponsored post
As a family, we love a good road trip. From overlanding Africa in a Land Rover, to travelling Europe in our Mazda Bongo. We love the freedom and independence our own wheels provide, to come and go as we please, and with the added bonus of extra luggage allowance. We love nothing more that loading up our car, grabbing a map, and hitting the road stopping wherever we fancy (or when someone is hungry or needs a wee). In our books, a road trip is the easiest way to explore a new country with kids.
But if you asked me this very moment where I would like to road trip next, if money were no object? It would have to be Australia.
Why Australia?
Australia is our second home. Hubby and I lived in Sydney for five years before the boys were born, and we all have citizenship. And with good friends still living there, it's a place we hold dear to our hearts.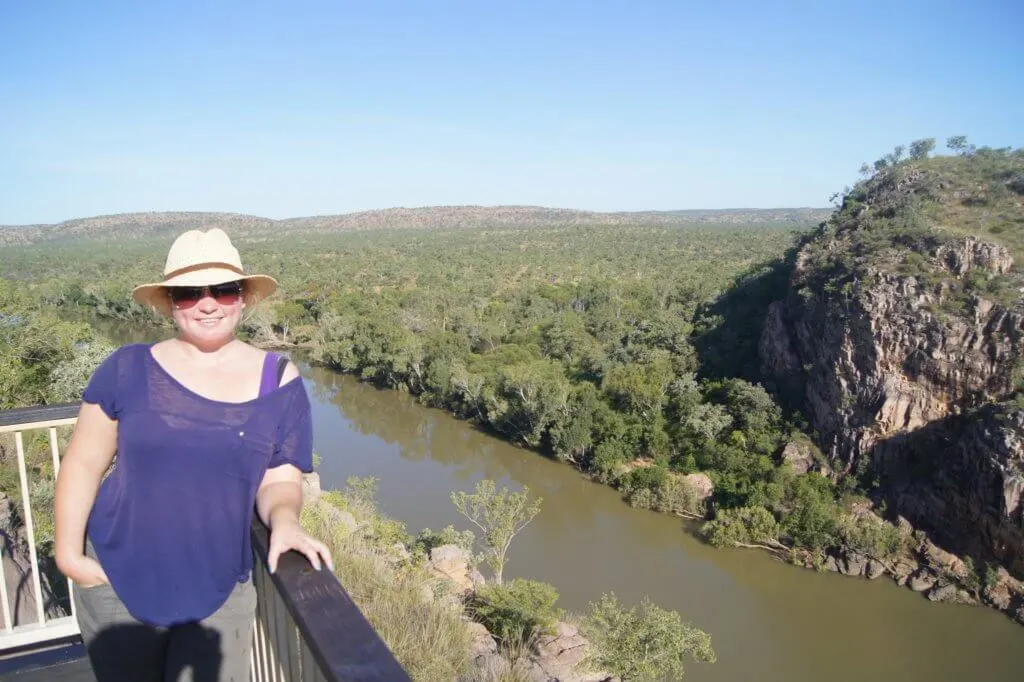 But when I think back to our time in Australia, it's not necessarily the pristine beaches, or vibrant cities that I miss. Apart from our dear friends, obviously, it's those epic road trips through the outback that I really miss; the vast open nothingness for miles, those quirky one-horse towns rich in history, and those starry nights around the campfire.
Whenever we could find the time from work, we would throw our camping kit into the back of a hire car and hit the road. Some of our favourite Aussie road trips were Adelaide to Sydney via Broken Hill and Cobar, Sydney to Darwin via Longreach and Daly Waters, and a big loop around Western Australia starting in Perth.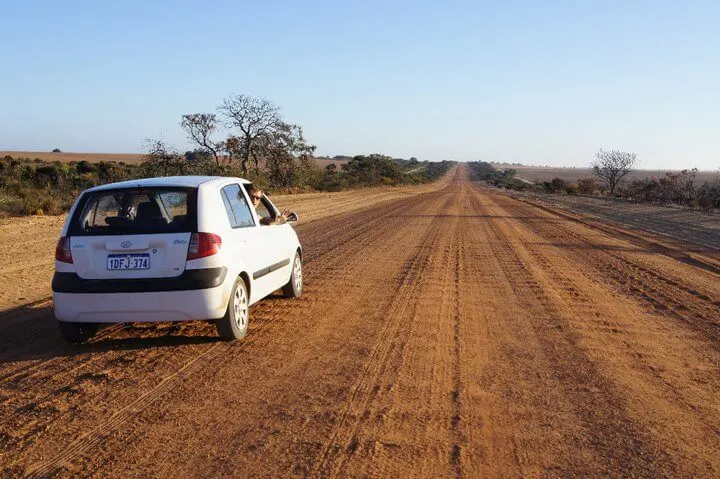 An Australian road trip with kids
I am desperate to take the boys and have recently been inspired by this family's Perth to Melbourne drive, and maybe continuing the road trip from Perth to Darwin. I've also been doing a little research in the best way to road trip around Australia with kids.
I see many families taking on the classic camper or motorhome option. A moving home always seems so romantic. However, the limitation of this is that once you're all parked up and set up camp, you can't really drive off anywhere without packing up again. If you're near a town, you could use public transport, or you could take bikes. But you lose the freedom that your own wheels supposedly provide. This is also the case with a 4×4 with roof tents, and we found this a limitation with our Land Rover set up in Africa.
Alternatively, we could continue our road trip style pre-kids and throw a tent in the back of a hire car. But it would have to be a BIG car. Having kids along for the ride means that there's always a tonne more 'stuff' and packing the car each time we move on may feel like a Jenga exercise.
So perhaps a caravan? Too cumbersome to tow and tricky on those outback tracks.
This is how I've come to the idea of overlanding Australia with a camper trailer and I've found some great deals on Gumtree. A camper trailer is a tent that pulls out of a trailer and pegs to the ground.
The pros and cons of camper trailer
Some reasons why I think a camper trailer is a great idea for a road trip around Australia with kids:
1. They are significantly cheaper than a campervan or motorhome, but still provide the convenience with a built-in kitchen, a variety of storage compartments, and even ready made beds! Yet they fold up smaller and are much lighter to tow. This means that you don't need to upgrade your vehicle to pull the extra weight and results in better fuel consumption.
2. Secondly, they can go off road. There are even dedicated 4×4 camper trailers to handle tougher terrain and off-roading. Check out this list of best off-road camper trailers.
3. They provide enough space for our family of four and are more comfortable than a standard tent.
4. Once you've set up camp, you can stay put for as long as you want, but still have the car to explore the surrounding area as you wish.
The main con seems to be that it's time consuming to set up and take down. So it may not be a good option for those that want to travel quickly. But ideally we would embrace a slower pace of travel, which is always easier with kids in tow anyway.
So when are we off?
Not any time soon. I'm just dreaming at the moment. Like I do every time I've just come back from a holiday. But if we ever do find ourselves back in Australia, I think we'll be looking to get an off-road camper trailer.
Have you ever done a road trip around Australia with kids in a camper trailer? I'd love to hear about your experience.
---
You may also like to read:
Africa with kids FAQ: all you need to about our overlanding family adventures
ICELAND with kids: a self-drive itinerary
Why you should Road Trip with your Baby