When it comes to coats, my wardrobe has an array of hiking and travelling jacks, from those that fold up small to minimise space in my backpack when globetrotting with my boys (be it Morocco or Nepal), to high-tech four-season jackets to keep me comfortable when hiking in the hills of the Peak District at home.
This is an advertising feature for Very's Autumn/Winter campaign, who have a brilliant range of clothing for women who love to shop online.
But what I've been lacking is a good winter jacket for evening drinks with friends, strolling Christmas markets, and just something a little bit smarter. I feel like I've made do for past winters, but decided that this year I really needed to sort something. Let's call it an early Christmas present to myself.
And here's another confession. I absolutely loathe going shopping at stores, whether it be for clothes, groceries, or anything. It takes a big chunk out of my busy schedule, I rarely find exactly what I need, and it's just all an unnecessary faff… bah humbug. It probably doesn't help that we live in the countryside and it's a long trek to and back from the nearest high-street shops. As a family, we were online shoppers way before the pandemic made it trendy. It just makes life easy.
Finding the right coat
Very makes online clothes shopping very easy for someone like me. Lots of different brands are on there (Boohoo, FatFace, Oasis to name a few that I recognise), the search function is straight forward, and there's even a handy tool to check sizes. I also really like reading the reviews on different clothing items for reassurance (because returning clothing is another faff).
I decided that I wanted to go with a navy coat; black seems too harsh, and navy seems to go well with most of my wardrobe. Plus I don't want this as a statement item. This is a winter coat to be worn for years to come.
There was a good range of choices. These are some of the runners up (you can tell I was tempted by the long padded jackets, which don't quite fit my smart brief).
In the end I decided in the end to go with this River Island wrap coat. I don't think I've walked into a River Island store for 25 years, and always thought it was a brand more for teenagers, so had never thought of shopping there. But I love how this coat is smart, yet comfy and not too tight. I can wear it tied at the front, or as a loose jacket. Plus, I can also dress it down with my jeans and trainers.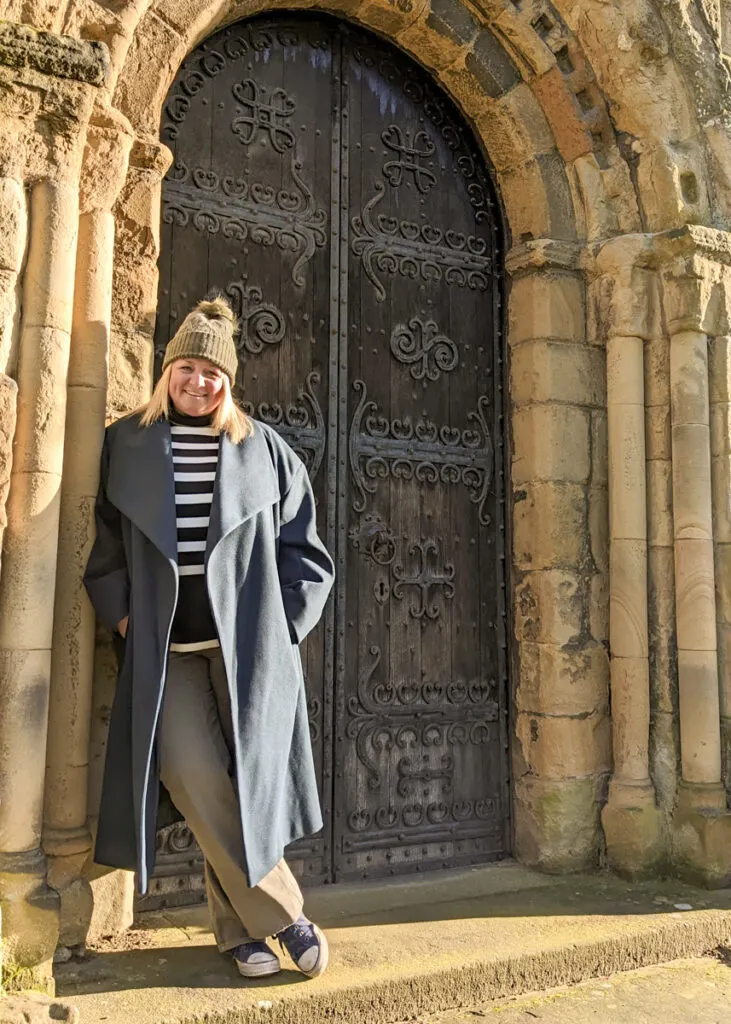 Some more essentials
Whilst I was shopping online, I though I should treat myself to some new mum jeans (an every day essential), a turtle neck jumper (I live in these throughout the winter), and a bobble hat (one can never have enough bobble hats in their life!)
These are all from different brands, but I could shop for them all online, and in the one place. Easy.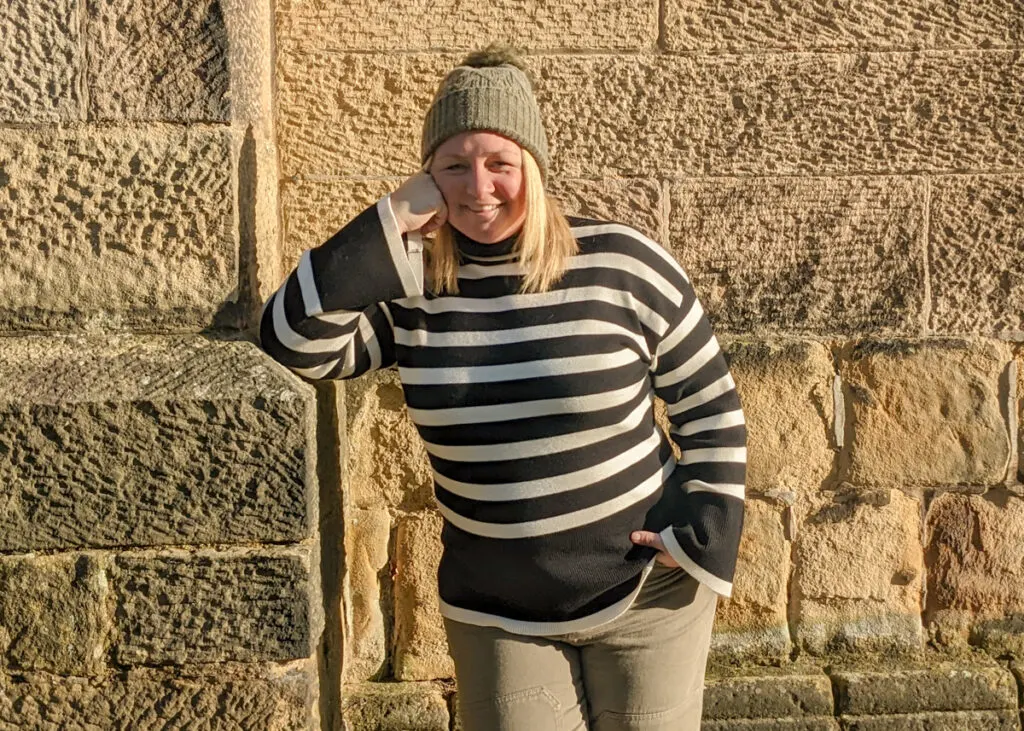 I'll forever be about practical footwear
Before I knew it, I had treated myself to a full, new outfit! Well almost a full outfit. Shoes / boots would complete it.
But whilst browsing winter boots, a pair of UGGs caught my eye.
I haven't owned UGGs since we lived in Australia almost 10 years ago. They are easily the comfiest footwear I have ever owned. It's like your feet are walking in clouds, honest!
I'm a practical girl when it comes to footwear. Comfy all the way. I can count on one hand the amount of times I've worn heels since the boys were born. Plus I own smart and comfy winter boots already, I didn't need another pair.
But what an outdoor girl like me needs in her life is UGGs. Yes, I started this online search looking for a smart winter jacket, but at the end of the day, I'm an outdoor girl at heart, and UGGs are a necessity.
---
You may also like to read:
What to pack for Morocco
21 useful travel gifts for kids
What to wear in Essaouira