In 2017 we moved to India and explored every possible corner and nearby countries, including Sri Lanka, Thailand and Nepal.
In 2018 we trekked the Nepalese Himalayas and spent 101 days overlanding Africa in a Land Rover with roof tents.
2019 was our first full year back in the UK and with both boys in full time schooling from September. How on earth was 2019 going to compete with the previous two years?
Well with 9 overseas trips and a total of 15 weeks travelling across 7 different countries, including a return to Africa… I think we did alright. Being back in the UK means we are now nicely based to explore more of Europe. We just have to be smart about where we go and how we travel in the school holidays. There were a lot of road trips in 2019!
I started doing these yearly highlights post at the end of 2017. Three years on and it's become a bit of a blogging tradition for me. You can read our 2017 highlights here and our 2018 highlights here.
But without further ado, here are TraveLynn Family's highlights of 2019 in no particular order…
1. Sand boarding in the Sahara
We were desperate to return to Africa this year and with cheap short haul flights from the UK, Morocco is an obvious choice. It was our third visit to Morocco with the boys. Previous trips had been to Marrkech and Essaouira. But this time we wanted to delve deeper and really explore this North African country.
So we hired a car over the Easter holidays and embarked on a 2.5 week road trip starting in Marrakech, then up to the blue city of Chefchaouen, via the capital Rabat, down to the Sahara, and back across to Marrakech through the Atlas Mountains. . You can read our Morocco road trip itinerary here.
There were so many highlights from this trip, but if you asked Arthur he would said 'sand boarding in the Sahara'. I couldn't believe how quickly he picked it up!
2. A summer camping in France
The summer holidays brought another epic road trip. Flights anywhere from the UK in the summer holidays are extortionate. So we booked a ferry from Dover to Calais and embarked on a 5 week road trip from North France, down to the Spanish Pyrenees, and back again. You can read our summer camping road trip itinerary here.
We stayed at campsites all along the way, camping in our large Vango tent, and I loved how all the campsites were so contrasting and a destination in themselves. The boys, however, loved the fact the got to jump in a swimming pool every single day.
3. Swimming in Iceland's geothermal pools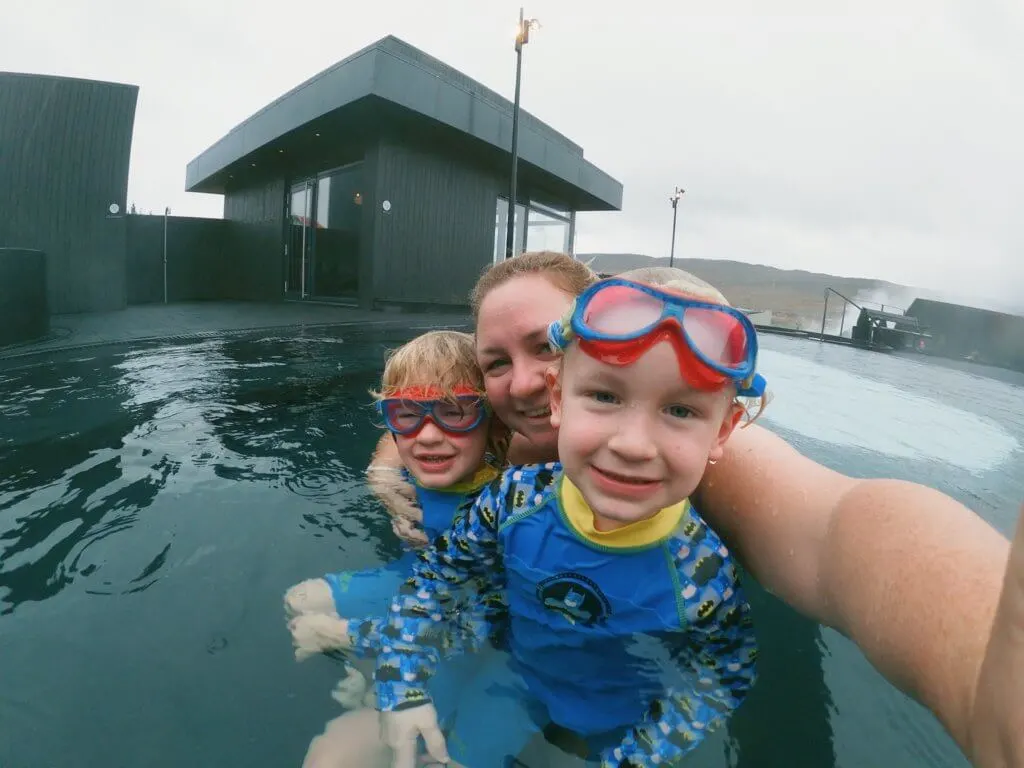 Our Iceland 5 day road trip in 2018 was so successful, we decided to return again in 2019. This time to the North (check out our North Iceland itinerary here). Whilst we love exploring the epic scenery of Iceland, perhaps our best experience is enjoying the views from a geothermal pool.
So many travellers head to The Blue Lagoon, but for us they're too crowded and expensive, plus kids under 8 have to wear armbands. There are so many fantastic, and dare I say better, Blue Lagoon alternatives in Iceland that are much cheaper and less crowded.
4. Exploring deserted beaches of the Vendee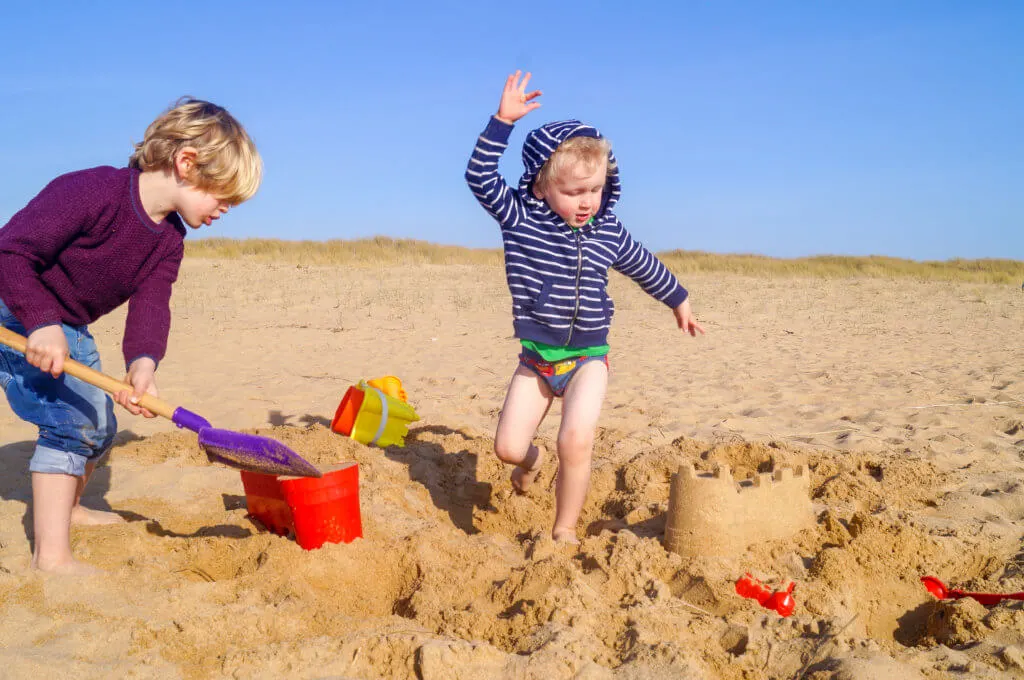 Would you believe me if I told you that this photo was taken on the Atlantic coast in France… in FEBRUARY?!
We were blessed with outstanding weather for our week in the Vendée for February half term. Apparently there are queues to get in to the car parks at these beaches during the summer, but we had the beaches almost completely to ourselves!
Plus our accommodation was perfect. We stayed at L'Ecurie Holiday Home; a beautiful cottage in a quite village, with garden, games room, and if you're visiting in the warmer months, a swimming pool!
5. Getting off the beaten track in Lanzarote
At the beginning of this year, Ezra hadn't yet started school, so I was keen to whisk him away for some sun and some precious 1:1 time. I found cheap flights to Lanzarote, but had concerns that it would be too package touristy for us. The island doesn't have the best reputation.
But we based ourselves in the North of the Island, far away from the resorts, and stayed in a luxury yurt for two weeks at Finca de Arrieta; an eco resort complete with playground, heated swimming pool, and donkeys. It was amazing!
Our accommodation also came with a hybrid car, so we were able to explore the island at our will and managed to really get off the beaten track in Lanzarote. Lanzarote seriously impressed me. There is a wild nature to the barren landscape, and we fell head over heels in love with the island.
Plus, how much easier is it just looking after one child?! That 1:1 time made be feel like I was travelling with my mate, and I rarely had to put my mum hat on.
6. A 'mumcation' in Vietnam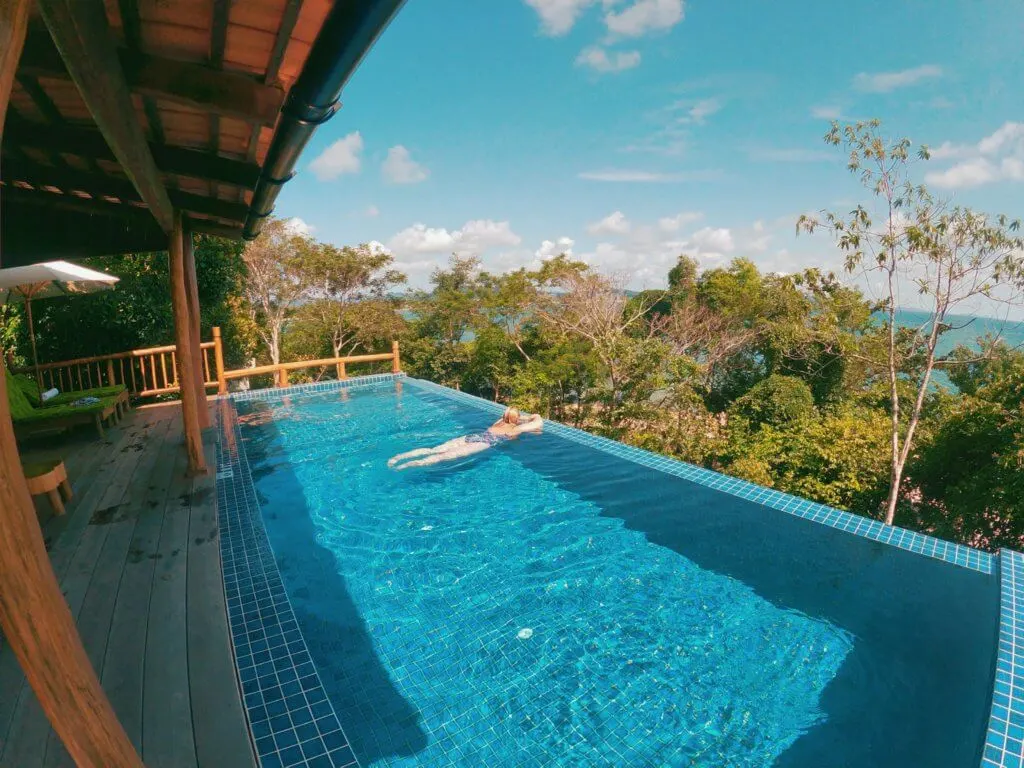 In September, I took a little mumcation; an overseas trip without hubby and without the boys. This was an absolute first for me and such a treat. I love travelling with my boys and all the time we spend together, but before this trip I could count on one hand the nights I'd had away from the boys since Arthur was born and it had all been for work.
This was an actual holiday and I met up with one of my best friends who lives in Sydney, who I hadn't seen in a very long time. We spent ten days backpacking around South Vietnam (check out our itinerary here), finishing at the incredible Green Bay Resort, Phu Quoc, complete with our own infinity pool. Absolute bliss and the most relaxed I have ever been.
7. Riding in a bucket by Lago Maggiore
Yes, that's an open bucket that takes you up a mountain side. But, check out those views!
Jay and I used to live on the shores of Lago Maggiore in Italy back in 2003. We were working for a geographical information systems company on an eight month contract. So when I was invited on a press trip along with some of my favourite UK family travel bloggers to explore and promote the region, I jumped at the chance to return!
This is a place off the radar for many tourists, but extremely accessible from the UK due to regular cheap flights in to Malpensa (Milan). It's an outdoor lovers paradise with water sports on the lake, hiking and biking trails in the mountains, and even skiing in the winter. There are plenty of things to do on and around Lago Maggiore with kids, including this bucket ride!
But despite all these adrenaline pumping activities, Lago Maggiore also the perfect destination to kick back and potter between lakeside restaurants along cobblestone alleyways. We stayed in self catering appartments at Golfo Gabella Lake Resort.
8. Watching King Arthur and his Knights at Puy du Fou, France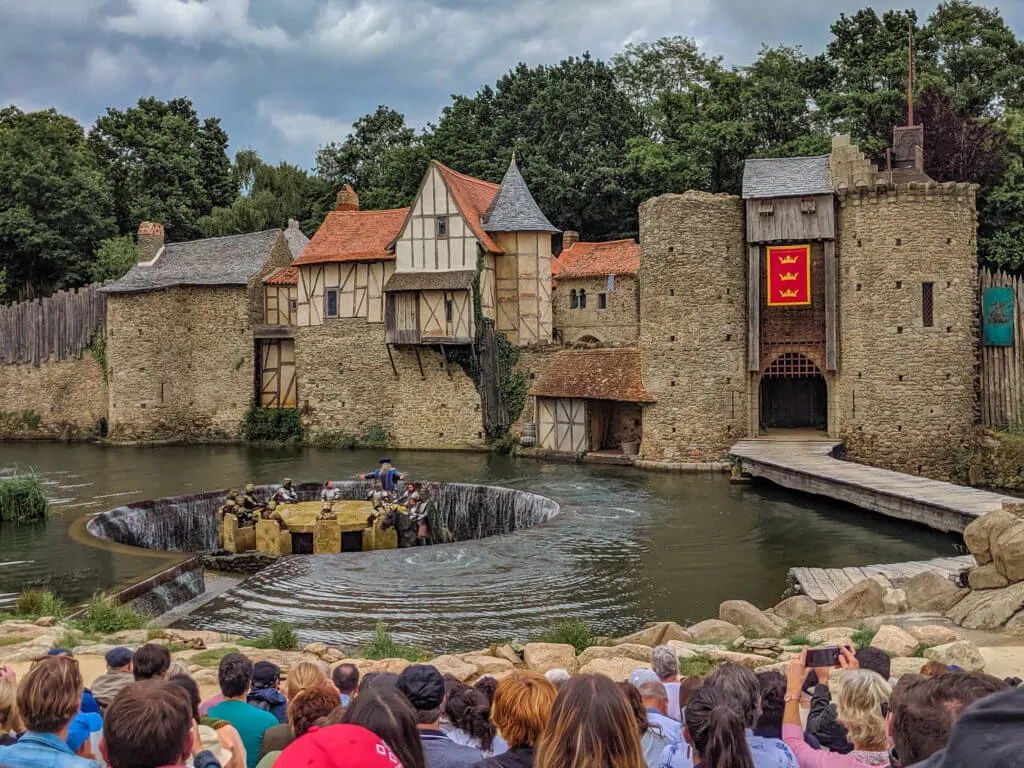 We're not usually ones for theme parks. It's just not our thing. The queues, the overpriced food and souvenirs, the rush to tick things off, means that a trip to Disney or Alton Towers is way down our list. We'd rather spend the money on an adventure, doing something different.
But Puy du Fou in the French Vendée is something different. It may have won international theme park awards, but I believe to call it a theme park degrades it. There are no amusement rides at Puy du Fou. This is family outdoor theatre at its best, offering an abundance of historical shows with costumes and special effects fit for Hollywood.
A weekend spent watching epic battles of knights, vikings and musketeers meant that my boys (aged 4 and 5 at the time) were in their element! For me, the magic was in watching their reactions to each stage show. It honestly brought tears to my eyes. Truly magical.
And it's very doable in a weekend.
9. Walking into a glacier in Iceland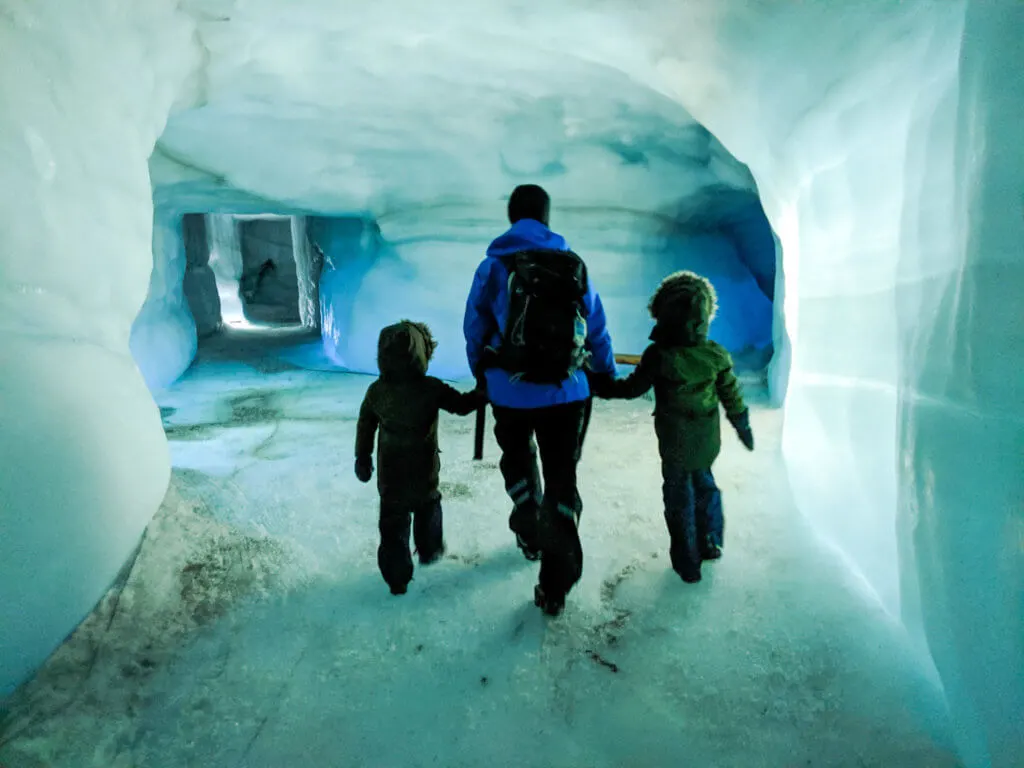 Iceland is well known for its glaciers, the majestic sheets of ice which cover large areas of land. Whilst most people have heard of them and will have seen pictures from above, not many are able to say they have ventured onto them, let alone been inside. Almost by definition, they're inhospitable places, hard to reach and difficult to appreciate if the weather turns bad.
But on our North Iceland road trip we were able to venture inside a glacier by walking through man-made tunnels. Just thinking about the incredible force of nature sliding slowly above our heads was amazing, as well as seeing all the different colours of ice and the layers from season to season.
The boys' highlight here? Getting to lick the walls of the glacier.
Read our full review of Into the Glacier here.
10. Kayaking in the Dordogne, France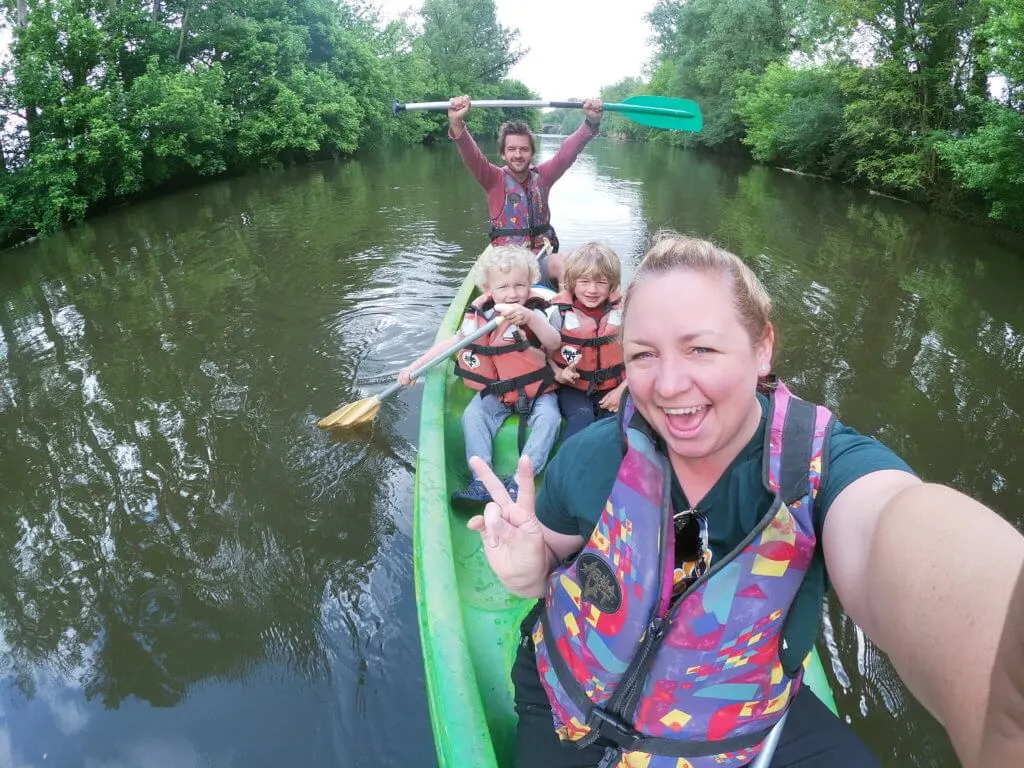 Over the May half term we drove to the Dordogne in France. You may have noticed now that we spent a lot of 2019 in France!
We stayed the week at a peaceful and idyllic Eurocamp site in Limeuil. Beautifully situated at the confluence of the Vézère with the Dordogne River, it's a perfect spot for a kayak.
The river has a steady current, so paddling requires little effort and you can cover a good distance in a short space of time. You can be driven further upstream with the aim of paddling back to the campsite, thus avoiding any exertion working against the flow.
Unfortunately kids under 5 are not allowed to use the kayaks or canoes, and this is the same for all similar companies in the region (we did ask around). However, we found a way around that 😉 and it was tremendous fun. A must for anyone visiting the Dordogne with kids.
11. Trekking the Atlas Mountains
Another highlight from our Morocco road trip. Trekking amongst snow capped peaks backed by crystal clear blue skies. We were in heaven!
It was 5 hours up and down steep tracks, and the boys had a helping hand from Jaquelin the Donkey.
We organised the guide and donkey through our accommodation. You can read all about our Atlas Mountain trek with kids here.
12. Hiking the Spanish Pyrenees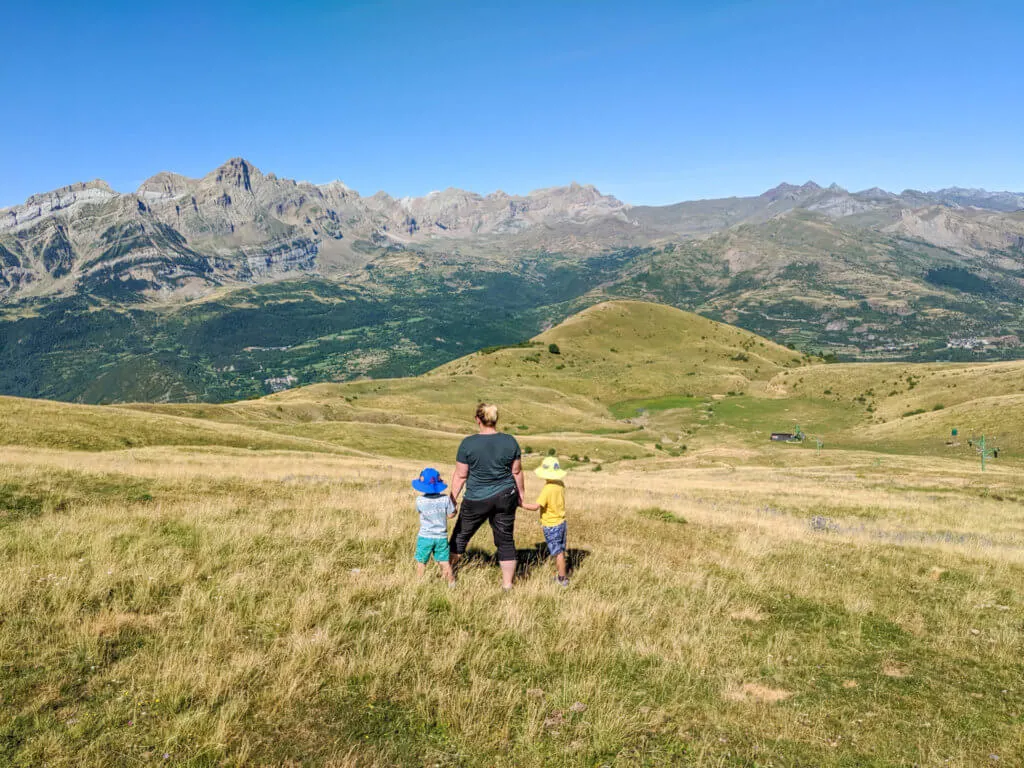 The Pyrenees, the most southern point of our summer road trip, were absolutely stunning. The Panticosa cable car is open for a few weeks during the summer, which meant we could get right up in to the mountains and hike amongst these incredible views. There are marked footpaths all around, so it's very easy to find your way.
And your favourite blog posts from 2019…
Whilst my posts on Sri Lanka, India and Africa are always popular in Google searches, the posts that social media followers enjoyed most were:
And what's in store for 2020?
We have a few European trips planned for the beginning of 2020, including a return to France and Germany. But we're trying to keep the first half of 2020 rather low key as plans are in motion for something rather epic later on in the year. Can't wait to share our plans with you!
If you're planning your 2020 adventures, make sure you read how to maximise your annual leave allowance for 2020.
As always, thank you to everyone that reads our blog and all the messages and comments you send. Every little interaction means that I'm able to make a living out of doing what I love and enables us share more adventures with you.
Wishing you all a wonderful Christmas and a all the adventures possible in the next decade.
Jenny x
---
You may also like to read:
Our best family travel destinations in 2020 for intrepid families
How we afford to travel with kids
How to maximise your annual leave allowance for 2020