The town of Livingstone nestles on the Zambian side of the River Zambezi and has a very famous neighbour: the mighty Victoria Falls. In the wet season, you can see the vast plumes of spray from tens of kilometres away and hear it first thing in the morning, before the scenic helicopter flights begin. We were spending a few days in the town as part of our Zambia itinerary, and as it coincided with our youngest son's third birthday and we were delighted to be invited to stay at one of the beautiful resorts which sits right on the banks of the river: Victoria Falls Waterfront.
Disclaimer: Our stay at Victoria Falls Waterfront was fully hosted, in partnership with Kamageo, in exchange for an honest review. As always, these are my own words and opinions.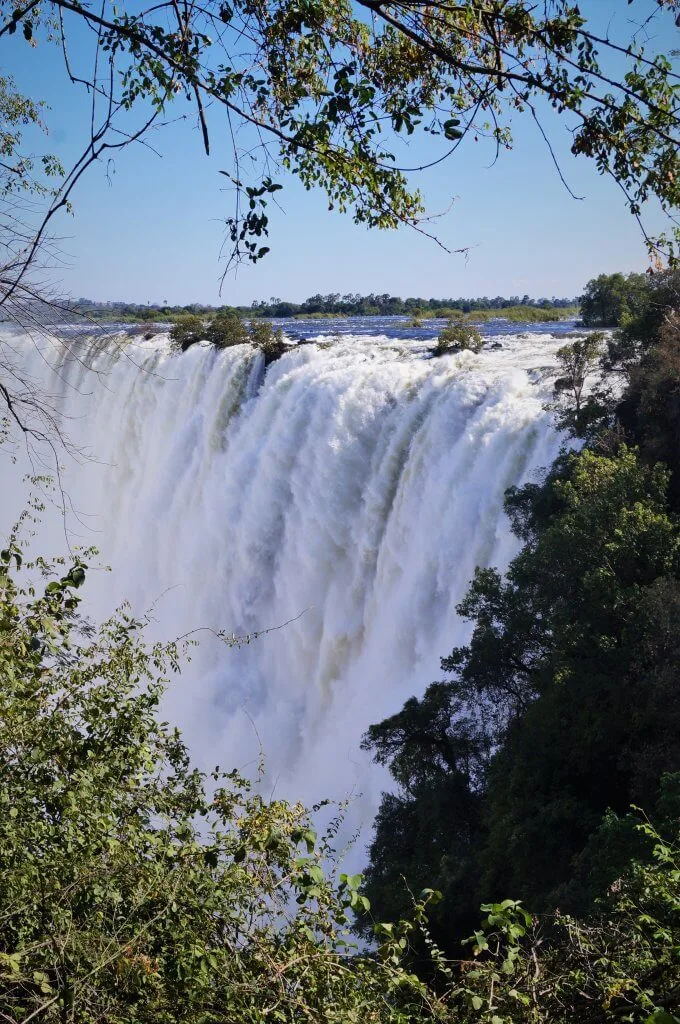 A great balance between affordability and luxury
Most of the other lodges on the riverfront cater to the very high-end tourist dollar but the Victoria Falls Waterfront achieves a great balance between affordability and luxury. There are numerous accommodation options, ranging from camping (including tents to hire) all the way to elevated rooms overlooking the river.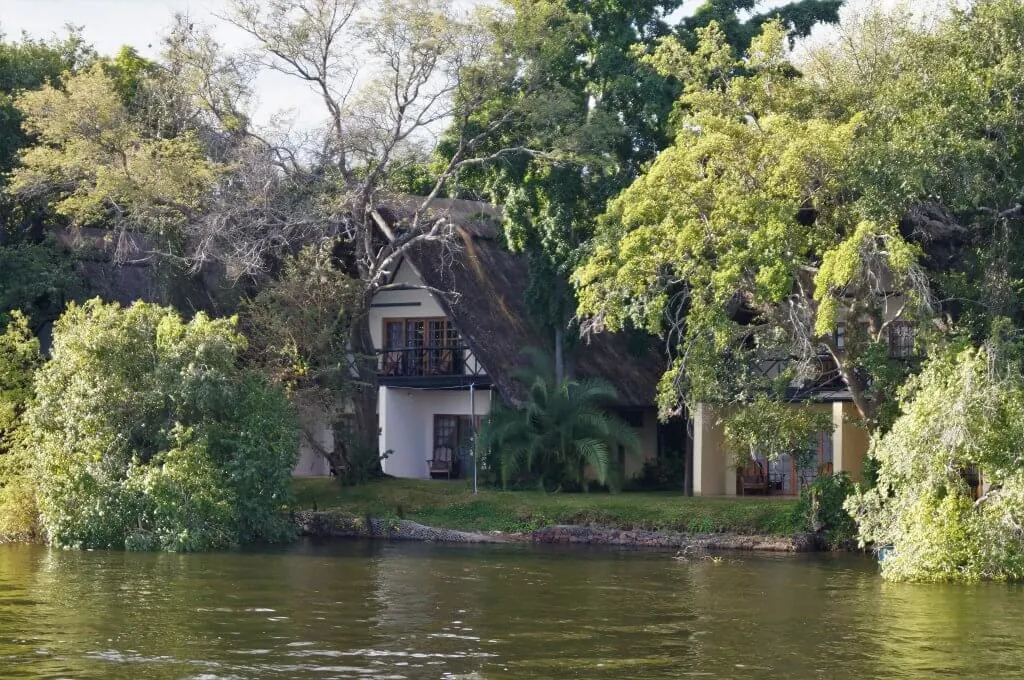 We stayed in a large room on the first floor of a picturesque wooden framed building which perfectly fitted into the natural surroundings. Whilst family-specific rooms are available (but were all fully booked during our visit), our room was perfect for two adults and our two young children. A couple of mattresses were provided for the boys and tucked perfectly under the A-Frames in the corner. There was also a great en-suite bathroom with corner bath (luxury after several months camping!), a large fridge, and a huge balcony which we spent many a happy hour, drinking a Mosi and watching the river flow by to the sounds of grunting hippos.
At one with nature…
The falls were always present, thundering off to our left and reminding us of the incredible location we were in. Keep an eye out for wildlife during your stay too; we were visited by curious (and greedy) monkeys in the afternoon, a hippo apparently wandered through the resort one night, and a crocodile slithered past on the river. All good fun but make sure you keep a close eye on the kids!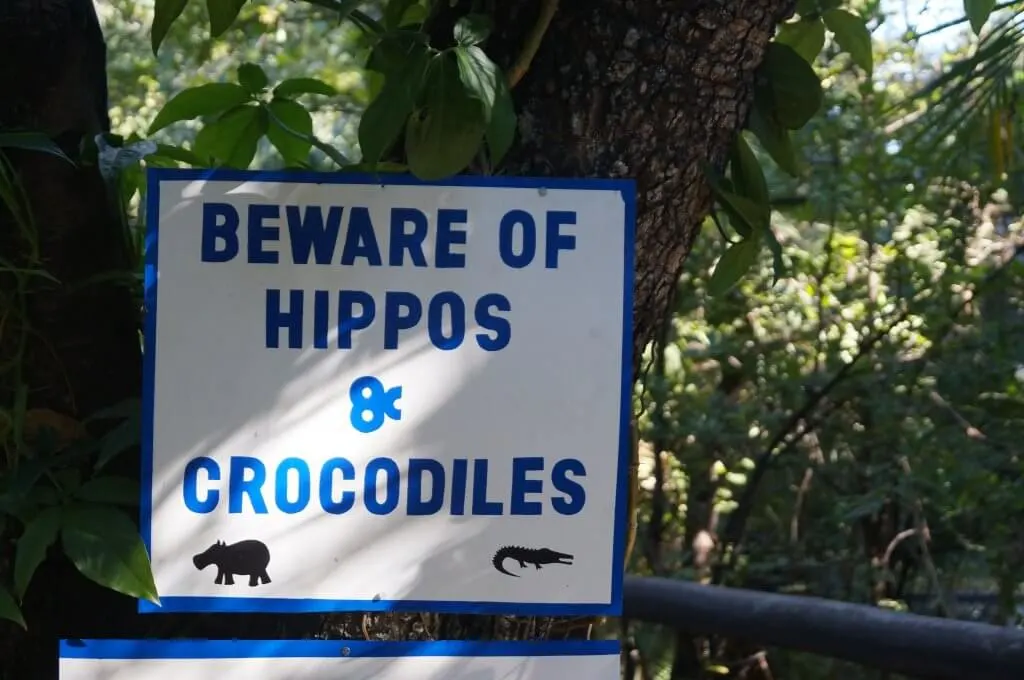 There are range of activities around the area to experience the natural surroundings (helicopter rides, horse trekking, game drives, bungee jumping). These can be booked through the on-site Adventure Centre.
Restaurant with a view…
We also had a lovely buffet breakfast each morning which we enjoyed on the sun-deck overlooking the huge spray from the Falls. There was something magical about having breakfast with one of the Natural Wonders of the World only a few hundred metres away. Whilst we didn't get the chance to have a drink there in the evening, the bar area would also be perfect for a sundowner. You'll also find a small plunge pool to cool off in if you fancy (was a bit cold during our visit but no doubt a godsend during the hotter months). There is also a larger swimming pool in the camping area, although this was also too cold to use.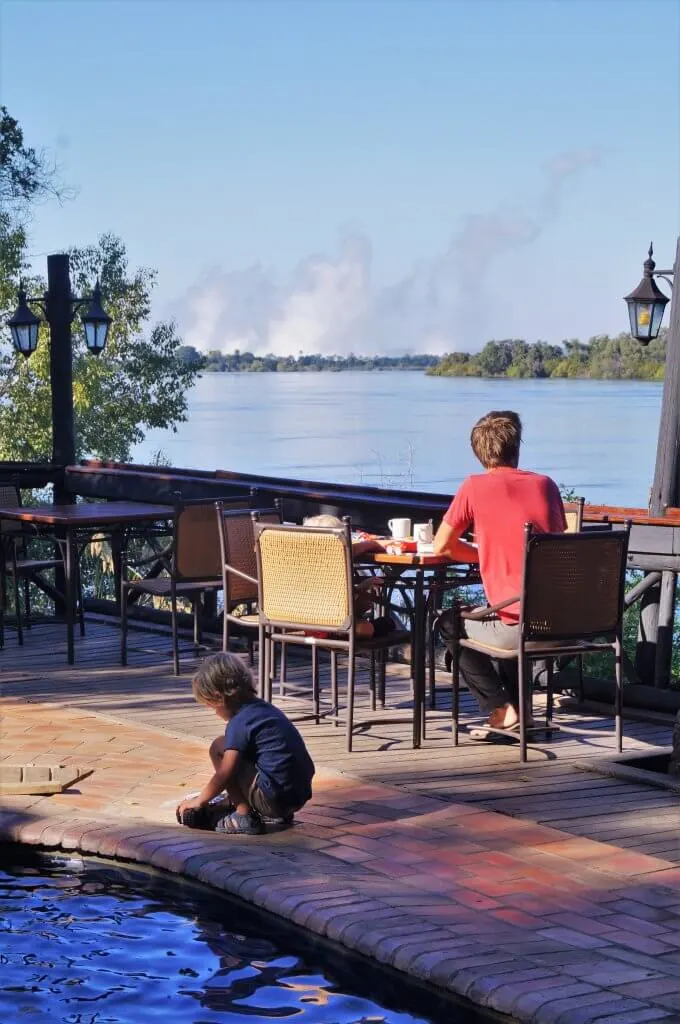 A sunset cruise on the Zambezi…
To round off our stay, we were so grateful to be treated to a sunset river cruise on Ezra's birthday. The price includes soft drinks and alcohol, plus some lovely barbequed food and salads. We grabbed a table and loved every minute, the staff were incredibly friendly and the food really tasty. We spotted lots of birds, hippos and crocodiles during the two-hour cruise and witnessed the best sunset at the end, the river turning burnt orange for a few magical moments. The boys loved it and we were so happy Ezra got to have a special treat for his third birthday.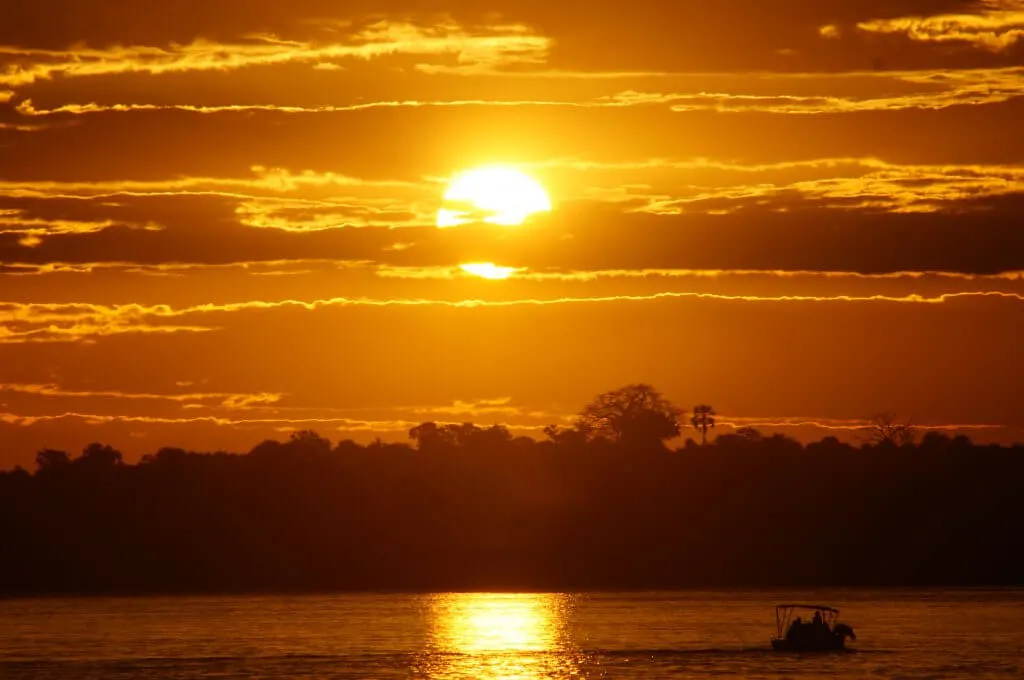 Click here to book The Victoria Falls Waterfront
It's All Bee has some great ideas for things to do in Livingstone.
---
Where would we be without our trusted Lonely Planet? The Zambia, Mozambique, Malawi combined Lonely Planet guide was invaluable to our overland travel planning.
Alternatively, if you are only focusing on Zambia, you may prefer this Bradt guide.
You may also like to read:
AFRICA OVERLAND Part 4: Zambia itinerary with kids
Medical kit list for families travelling Africa
AFRICA OVERLAND Part 2: Malawi itinerary with kids
For more posts on Africa, head to our AFRICA page.