No we don't earn megabucks, no we haven't received a massive inheritance, and no we haven't won the lottery (reminder to self: must buy lottery ticket this week)… yet.
I receive lots of emails and messages from parents who want to travel with their kids. I love receiving them and I'm always more that happy to reply and offer advice; whether it's asking about booking trains in India, vaccination questions (although I encourage that this one is better answered by a medical expert), safety of tuk-tuks in Sri Lanka, or what to do if you need a no.2 on the road in Africa (I've had this more than once).
Disclaimer: This post contains affiliate links. If you click to purchase, it is at no additional cost to you, and I receive a small commission.
But the most common question I receive is – "How do you afford to travel so much?"
I always smile a little when I receive this one. It's so very un-British to ask someone about money, and I know it's taken some balls to ask.
I admit that we travel more than your average family (check out our top family travel destinations), but there are lots of families like us. In fact, there are families who travel even MORE than us; digital nomad parents who homeschool their children full time, or families on year-long sabbaticals.
If you're looking for ways to travel more as a family, 5 Lost Together has a great series interviewing families and finding out how they find ways to travel; from using maternity leave, using home exchanges, renting your home, and just saving bloody hard for a gap year. Recently, we've adopted the unpaid parental leave approach offered by the UK Government.
But this post is about how we, TraveLynn Family, have so far managed to afford to travel.
1. Prioritise travel
We do feel lucky and appreciate that we're in a privileged position to decide how we spend our money. However, we don't drive fancy cars (our main run around is a Peugeot 107), we have never stretched ourselves on a mortgage (although we do have one), we don't go out for fancy dinners, and you'll never find me clothes shopping unless it's absolutely necessary.
We watch the pennies, and the majority of our disposable income goes to travel. Check out some of these money saving ideas for families.
2. Travel as much as possible before the kids start school
Once kids start school you are tied to school holidays; especially here in the UK where parents are fined for taking their kids out of school. We travelled as much as possible during term times before our boys started school, meaning we could get off-peak airfares and accommodation.
From long weekends, fortnight holidays, to our epic 101 days in Africa, these trips were all done during school term. Now that both our kids are in school, we're having to work a lot harder in finding ways to fund our travel and maximise annual leave for holidays, although it's still very possible!
So if your kids aren't yet in school, NOW is the time to travel with them.
Read: Why pre-school is the best age to travel with kids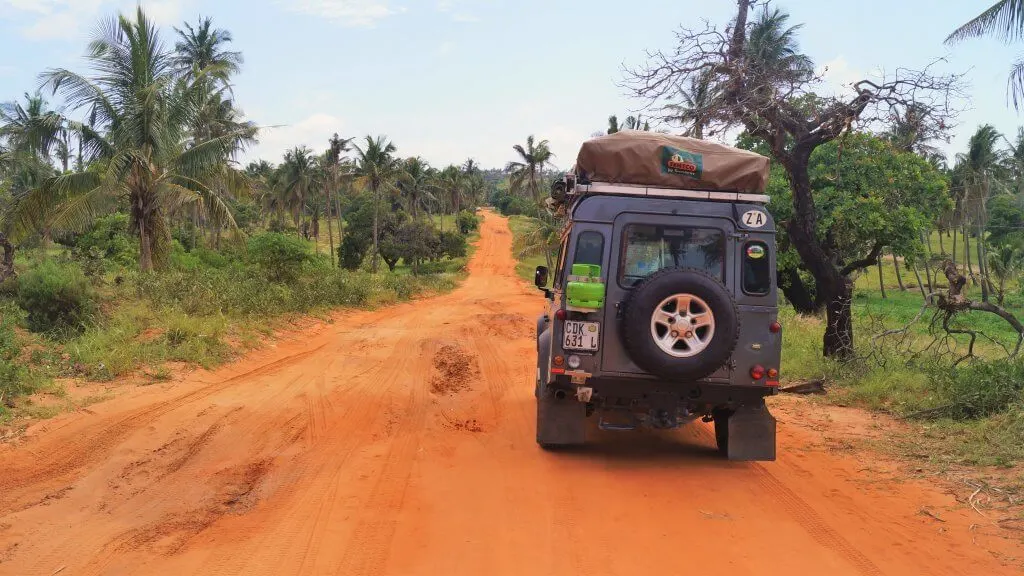 3. Move overseas
In 2017, through an opportunity with my husband's work, we moved to Bangalore, India. This was an incredible year, full of highs and lows, but A LOT of travel adventures. We had a new base to explore a new corner of the world, and used EVERY available opportunity to travel; popping on a sleeper train of a weekend to explore Hampi, Pondicherry or Kochi, and cheap AirAsia flights took us to Northern India, Nepal, Sri Lanka and Thailand. And on the occasions we flew back to the UK to see family, we would always ensure a stopover in Doha or Abu Dhabi. Living as expats was a fantastic way for us to travel more.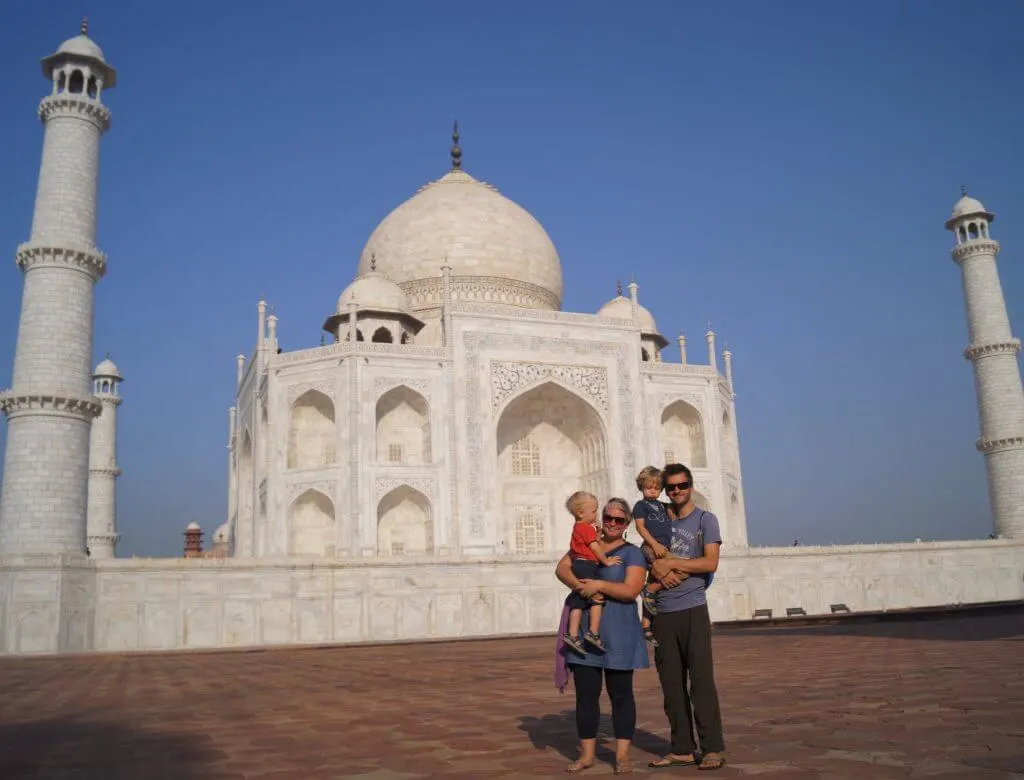 4. Voluntary redundancy
This is a bold move. Back in 2018, Jay was in a good job in India and he loved the company he worked for. But, when an opportunity for voluntary redundancy arose seven months before our eldest started school, we jumped at it. This gave us the pot of money we needed for long-term travel, and the timing was perfect. So off to Africa we went; 101 days in a Land Rover with roof tents, the boys were aged 2 and 4 at the time. And for those of you worried about whether he found work again on our return. Yes, he did. And he's actually back working for the same company.
Read: FAQ: Self drive Africa overland with kids
5. Embrace slow travel
When we have a pot of money and chunk of time to go travelling, we don't race around trying to fit in as many places as possible. Actual travel between places costs money, and in today's travel climate with changing travel restrictions, more countries mean more complications.
So if you travel to fewer places, closer together, money goes further. A round the world airfare sounds tempting, but perhaps look at return flights to the one destination and embracing slow travel from that start and end point.
But slow travel isn't just about saving money. It's a deeper and more rewarding travel, where the natural daily routines of staying in the one place for a big chunk of time allows you to feel part of the local community.
Indeed our 4 months in Morocco was s all about embracing slow travel.
6. Travel to cheap destinations
As a family, we haven't been to the States (although the boys have Orlando on their list for the theme parks!), we've only dipped our toe in to Scandinavia, and we've never been on a package holiday.
We generally travel to cheap destinations, so that when we are there, we know our money will go further. Yes, this may mean more expensive flights. But an all-inclusive two week holiday at a Spanish holiday resort can sometimes cost more than two weeks of budget travel in Thailand or Sri Lanka, including flights.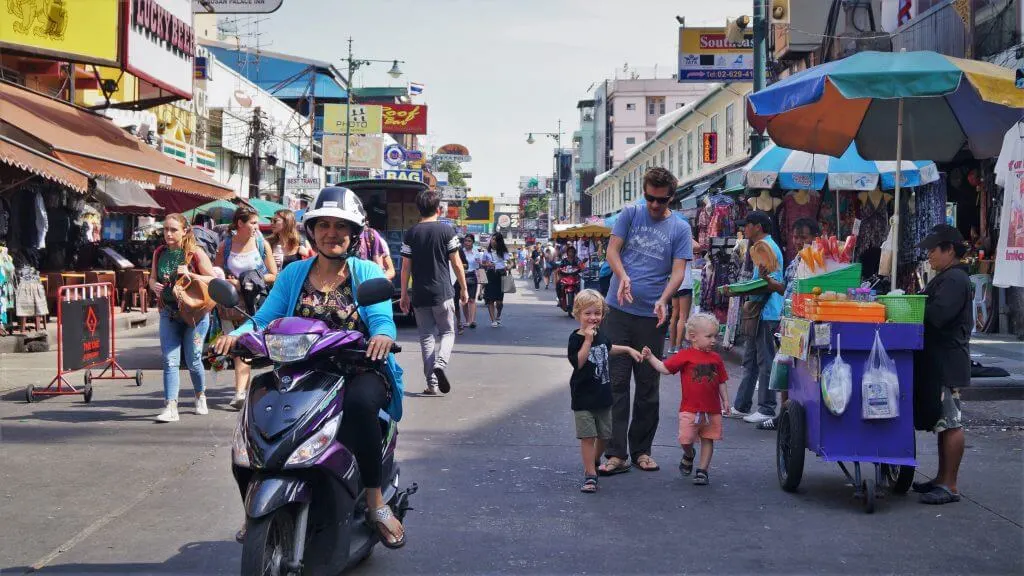 However since our first time skiing to La Molina in Spain in 2022, the boys are now hooked on skiing. Skiing is not a cheap holiday at all, but something we're going to try and make happen every year as we believe it's something worth paying for, especially whilst the boys are young and they pick up skiing so easily. Maybe next year we'll try out the Chamonix Ski Resort recommended by Mags at The Family Freestylers. Sounds perfect for kids!
7. We are budget travellers
When we travel to cheaper destinations, we travel on a budget. Accommodation is going to be your largest outgoing when travelling, and we keep this to a minimum. We love camping, and are always happy to stay in cheaper accommodation if it means saving money. We almost never use tours or travel agents, as we prefer to travel independently and be accountable for our own time and money.
8. We bought our Bongo camper
Now campervans aren't necessarily cheap, and since the start of the pandemic prices have rocketed. However, we were super lucky, and managed to buy our Mazda Bongo camper from eBay for £7150. Owning a campervan has meant that we can travel European countries cheaply, staying at campsites, and cooking for ourselves in the Bongo.
If you've been following us on Instagram or Facebook over the past couple of years, you would pretty much agree that we've got our moneys worth with all the road trips we've been able to do in our Bongo. From short weekends camping in the Peak District, to a 6 week France road trip, and more recently a Northern Spain road trip over the school Christmas holidays.
We also use the Bongo as our second car when needed, and for longer day and weekend trips around the UK.
9. Budgeting spreadsheet
More used for long term travel, but ever since we travelled from the UK to Sydney without any planes back in 2007 (pre-kids), we've used a budgeting spreadsheet.
We enter in EVERY expenditure into the spreadsheet (from tuk-tuk rides and overnight bus journeys, to purchasing toilet paper and restaurant tips – I did say EVERY). From this, we work out our average daily spend. This then calculates how long we can travel on the pot of money we have. This is a fantastic way to keep our spending on track.
10. Remote working jobs and online schooling
This is a more recent approach to travel, and the foundation to our 4 months in Morocco.
Both us parents have remote working jobs, whereby we are digital nomads tied to WiFi strength rather than location. Although Jay ideally needs to be in the same time zone with his work. As we have travelled to Morocco with kids numerous times in the past, we know that it's a brilliant destination for digital families as the internet connection is good, there are some amazing and affordable Airbnbs to rent, and there are so many things to do in Morocco with kids. Plus we love the culture, the diverse landscape, and the food!
However, with our kids being of schooling age, we feel the need to continue their formal education of Maths and English whilst travelling (we believe that the hands on experience of travel will cover all the other subjects). We have had to deregister our kids from their school (thankfully there is space for them when we return in September) and we have opted for the online schooling for family travel approach, whereby we have hired an online tutor for them with TuitionUp, and are using the DoodleLearning apps.
11. I became a travel blogger
Being a family travel blogger is my full time job. I run three travel websites and earn an income mainly from the advertising on these websites. I love that I've managed to land myself in a job which is not only very flexible around our family, but also brings in a passive income for when my working hours are reduced due to our travels.
But one of the perks of being a travel blogger is that we are frequently offered complimentary accommodation, transport and activities, in return for featuring on this website and/or social media coverage.
We have worked with many tourism agencies and brands over the years, and stayed at lots of wonderful accommodations for 'free' around the globe. This certainly makes travel more affordable for us and has meant that we have travelled to destinations that we previous avoided due to their cost (e.g. Iceland). Although I'm very reluctant to call these opportunities 'free'.
In all these instances I am working. I'm making notes, taking photos, posting to social media and even writing the blog post(s) whilst I'm there. Don't get me wrong, I love it. But I just want to portray the full picture for anyone believing us bloggers get 'free' trips. There's a lot of work that goes behind the scenes. I therefore don't say 'yes' to everyone, as I put a lot of care and thought into the content I produce for companies, and need to ensure the return of 'free' stuff is worthy of my time.
With all blog and social media posts, whether I am paid, hosted (complimentary accommodation) or gifted (sent a product for free), I will always disclose this to my readers (you may sometimes see #ad or 'AD' in my social media posts), and I will always say exactly what I think and be honest with you.
Final thoughts
We have never regretted any trip that we have done as a family and feel very fortunate for every experience we have had with the boys. Travel has moulded us into the family we are today, and I like to think that through travel our boys are growing to be aware and understanding of the bigger world around them.
For us, travel is the time we spend together as a family and the memories we create. That is always worth spending money on, but you really don't need to spend a fortune.
---
You may also like to read:
Top adventure family travel destinations
How to take better travel photos of your kids
Useful travel gifts for kids