It's about time for another big Lynn Family adventure, don't you think?
Our 101 days overlanding Sub-Saharan Africa was almost 4 years ago now, and our 2020 plans to overland from the UK to Australia (using public transport) went to pot for obvious reasons.
Through the pandemic, we've been weighing up the right time to deregister the kids from school and hit the road again. We've been patient. But the boys (and us parents!) are getting older, and we're wary that it's harder to take them away from friends and clubs as they get older. Plus, the current situation in Ukraine is a stark reminder that things can change very quickly.
So next month, at the end of this school term, we are are off to Morocco! With the intention of returning home to the Peak District in September for the new school year.
Except… and this pains me to say…
We're not taking the Bongo.
You're not taking the Bongo?
Unfortunately not. I know, I know…
A road trip from the UK down to Morocco has been a big travel dream of ours ever since we bought the Bongo.
When the Moroccan government reopened its borders to international travel again on the 7th February, we were absolutely over the moon!
Except, they didn't open the maritime borders, meaning that there are no ferry services from Europe. So we waited.
And waited.
Deeper research uncovered that the political situation between Spain and Morocco is not pretty (we had no idea!) So we gave up on the Spain to Morocco ferry crossing and waited for news on the France to Morocco ferry crossing. This is a 45 hour crossing from Sète to Tangier.
But when news of a repatriation ferry from Morocco to France for tourists stuck in Morocco with their vehicles was announced for mid-March, we came to realise that perhaps we should stop waiting.
We live in a world where travel is so very uncertain, and really, we should be appreciative of what we can do, rather than what we want to do.
Then Jay found flights from Manchester airport to Agadir for £40. FOR OUR ENTIRE FAMILY OF FOUR! The train from Grindleford Station to Manchester airport is probably going to cost us more!
So we are flying to Morocco and returning to what we used to do pre-pandemic, and backpacking.
I should be absolutely ecstatic. And I will be. I am. It really will be amazing. I'm just struggling to let go of the Bongo road trip dream. Gosh I sound ridiculous.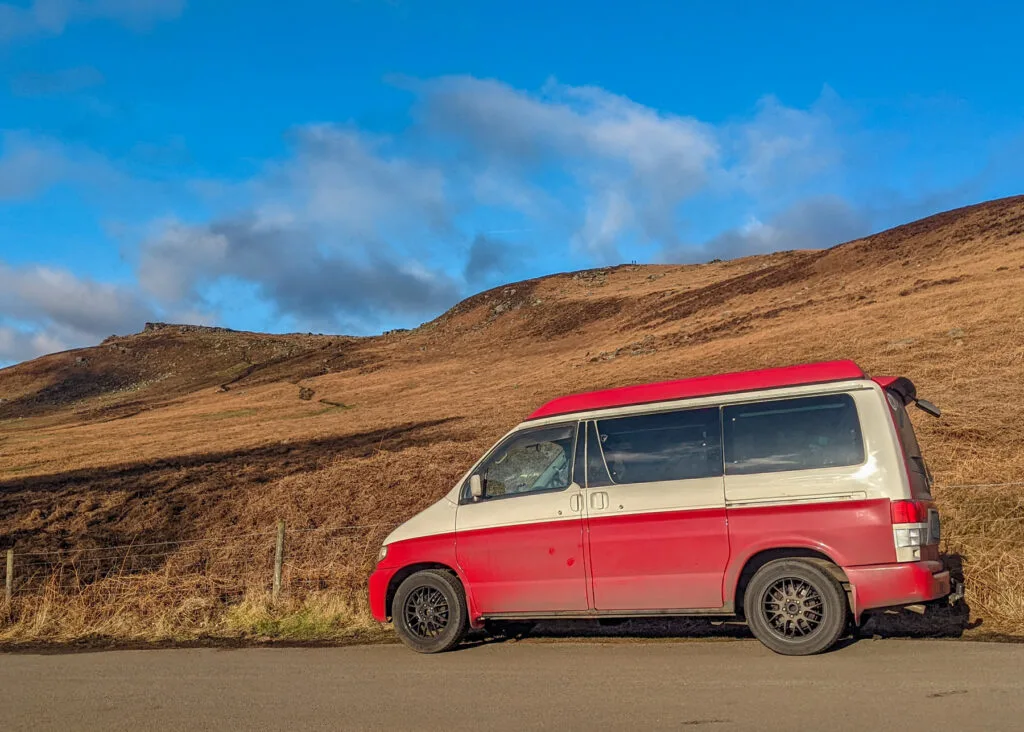 Homeschooling again, really?
Lockdown sure gave homeschooling a bad name. In fact the sheer thought of homeschooling sends most parents now into a cold sweat.
But the distance learning we endured from lockdowns is very different from distance learning on the road.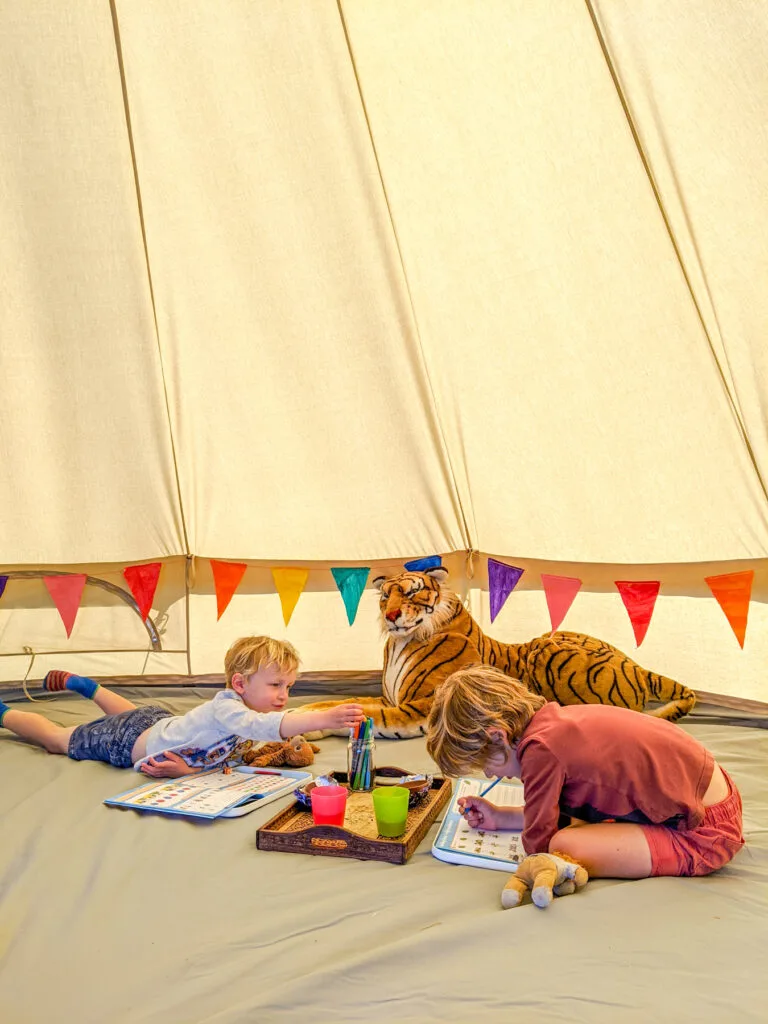 I've always believed that travel is the best education. Travel is a long term field trip where kids immerse themselves into an entirely different culture, with the strange sights, sounds, and smells, awakening their senses. It certainly ticks the boxes for History, Geography, Science, Languages, Art, and Music, and I'm sure there will be a few surf lessons on our trip to cover PE.
But I also believe in formal education and keeping on top of Maths and English. I hope that the boys will continue their love of reading when travelling and keep a journal.
To help me with the curriculum stuff, I'm employing the assistance of Amy from Tuition Up. Amy is an old uni mate (we studied Geography at Hull together twenty years ago) and a fully qualified teacher with over ten years classroom experience. Through Tuition Up she offers one-to-one and small group tuition online.
One thing I did learn from lockdowns is that my kids listen much better to a teacher rather than me when it comes to maths and grammar! So Amy is going to do an hour each week with the boys whilst we're travelling to keep on top of the school curriculum. Online schooling for the win!
Plus, let's be realistic. The boys are only missing the Summer Term. That's 12 weeks of school, minus 3 public holidays, a Wild Week (where no curriculum is taught), end of term week (where not a lot happens)…
That's about 9 weeks / 45 days of schooling, spread across 4.5 months of travel if we want.
In the grand scheme of things, I reckon the boys will be absolutely fine.
Click here to read about our online schooling journey.
Won't the boys lose their places at school?
To do this trip, we have to deregister the boys from school, and the school aren't able to hold their places. The alternative is a whopping huge fine from the Local Authority.
But thankfully, our boys attend a small village school which is undersubscribed. It's highly unlikely that there won't be a place for them when we return in September.
I'm not sure we'd feel as confident doing this trip if they went to a school with full classes.
Why Morocco?
Well if you've been following us for a while, you know that we love Morocco. We first visited Marrakech when Arthur was 1 years old, returned to Essaouira for Ez's first birthday, and then more recently, in 2019 we hired a car from Marrakech and did a 3 week Morocco road trip.
Plus for work purposes, we need to be in a similar time zone to the UK (both Jay and I work remotely), which does limit where we can go. Don't forget the VPN for travel if you do work overseas.
And due to Brexit, we are now limited to 90 days every 180 days if we were to stay in the EU. We've already used up 3 weeks on our recent northern Spain road trip.
We did actually look at moving to Portugal for a year as supposedly that's the easiest visa for us Brits to get now post-Brexit. It's not. That's perhaps another blog post for another time. I digress…
We could jump from country to country and fit as much as we could into the 4 months. But we're also working and schooling along the way, and really, slow travel is the way forward for us. It's a deeper travel, where you get much more out of the experience and the day to day routine of staying longer in the one place make you feel part of the local community.
In a nutshell, Morocco ticks all the boxes for us and we love it there.
What's the COVID situation in Morocco?
From the UK Government website:
To enter Morocco, passengers are required to present a valid vaccine pass (in the UK, a valid vaccine pass can be obtained after having two doses, with the second dose having taken place at least two weeks before travel), as well as proof of a negative PCR test result, with the sample having been taken within 48 hours before boarding. Children under the age of 6 are exempt from the pre-travel PCR test requirement, and children under the age of 18 are exempt from the requirement to present a vaccine pass. Certificates of COVID-19 recovery are not accepted by the Moroccan authorities as an alternative to a negative PCR test result.

https://www.gov.uk/foreign-travel-advice/morocco/entry-requirements#entry-rules-in-response-to-coronavirus-covid-19
What's the visa situation?
British nationals don't need a visa to enter Morocco for the purpose of tourism for up to 3 months.
We're hoping to stay a bit longer, so we'll work something out 😉.
Are we renting our house out?
Nope. We did chat about this a lot. But we're only going for 4 months, and the cost and effort to clear our house or suitably furnish it, just wasn't financially worthwhile.
We also rent out our old home in Kent, and after an awful experience with a recent tenant and losing thousands, we'd rather avoid any additional headaches with this next adventure if we can.
Plus, our plans over the past months have changed A LOT. This is actually PLAN D. So we didn't want to lock ourselves into renting our place out when we may not even be going.
Planning mode is on!
It's just over 4 weeks until we leave.
We only decided that we were going to fly instead of driving the Bongo this week. So we've done very little in the way of organising, other than booking a one-way ticket to Agadir.
I'll be sharing our pre-departure preparation and plans over on Instagram and Facebook. Please feel free to follow along if you're not already, and keep everything crossed for us that more travel restrictions don't come into play to mess this up.
Morocco, we cannot wait to see you again!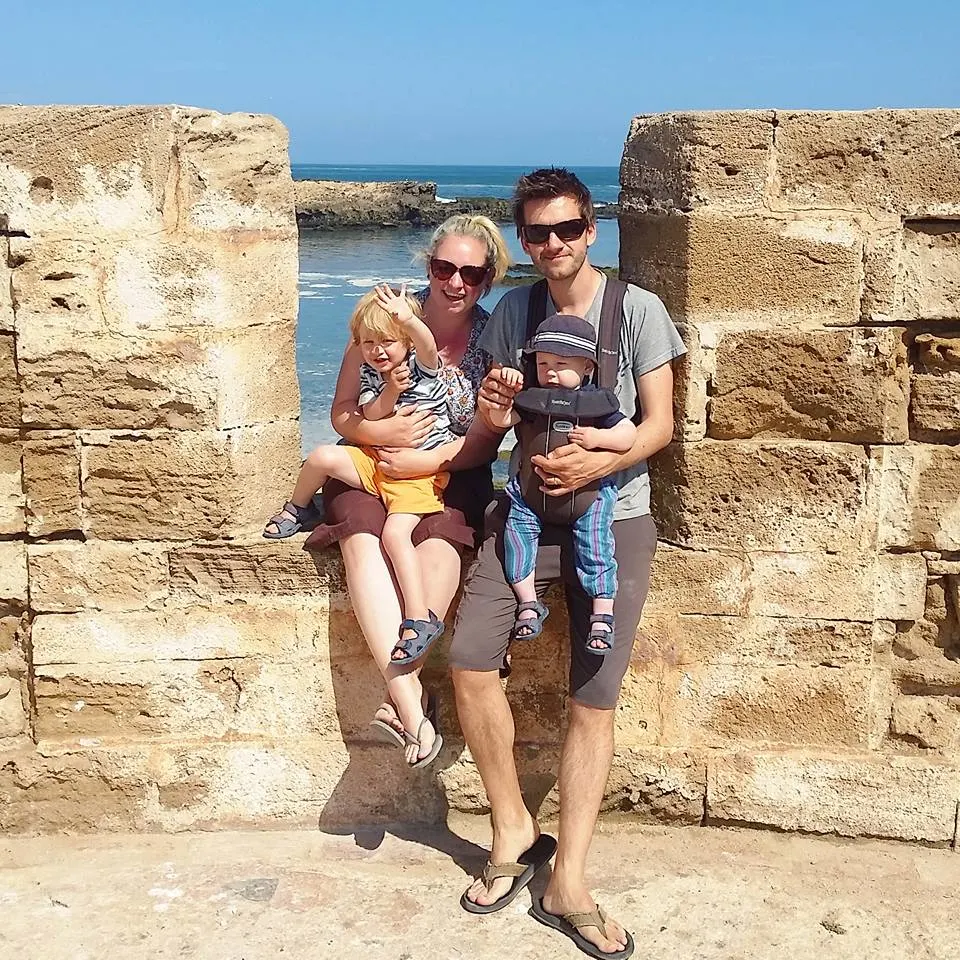 ---
You may also like to read:
All about our Mazda Bongo 4×4
Morocco with kids: self-drive itinerary, safety, budget and more
Why you should visit Essaouira with kids