The top family travel destinations suggested in this article are all places that we, TraveLynn Family, have travelled to with our boys, not just places suggested from other travellers. So they get the first hand seal of approval from us and you can even follow our day by day itineraries.
I'm frequently asked, "What's the best country you've ever visited?" and always fail to answer with just one country. Every country offers something different.
We love to get off the beaten track and take our boys on true adventures, pushing the boundaries of family adventure travel (read about our 101 days overlanding Africa in a Land Rover), yet we still love a good European camping holiday or city break. But our favourite travel memories as a family are always amongst epic landscapes or bustling developing cities where we have stepped out of our comfort zone.
So to provide some inspiration, I've compiled our list for the best family travel destinations, drawing from our own experience. These include some great unique family travel experiences. Altogether as a family, we have now travelled to 22 countries, but this is our absolute top 9. You may notice that Asia, Africa and Europe mainly feature. We're yet to travel the Americas with the boys and even though they have Aussie citizenship, the boys are yet to venture downunder!
Now the below is my own opinion. Do the boys agree? Well click here check out what they put as their top 10. There are definitely some differences!
1. Namibia
If your crave epic lunar landscapes, affordable and rewarding safaris, and a true African adventure, Namibia gets our vote as one of the best places for intrepid family travel. Don't do an organised tour. Hire a 4×4 with roof tents and go it alone! The quality of roads in generally very good and the campsites are seriously fantastic. Add to this a low malaria risk and an amazing climate, and it's a definite winner in our books.
Click here to read our Namibia itinerary
2. Sri Lanka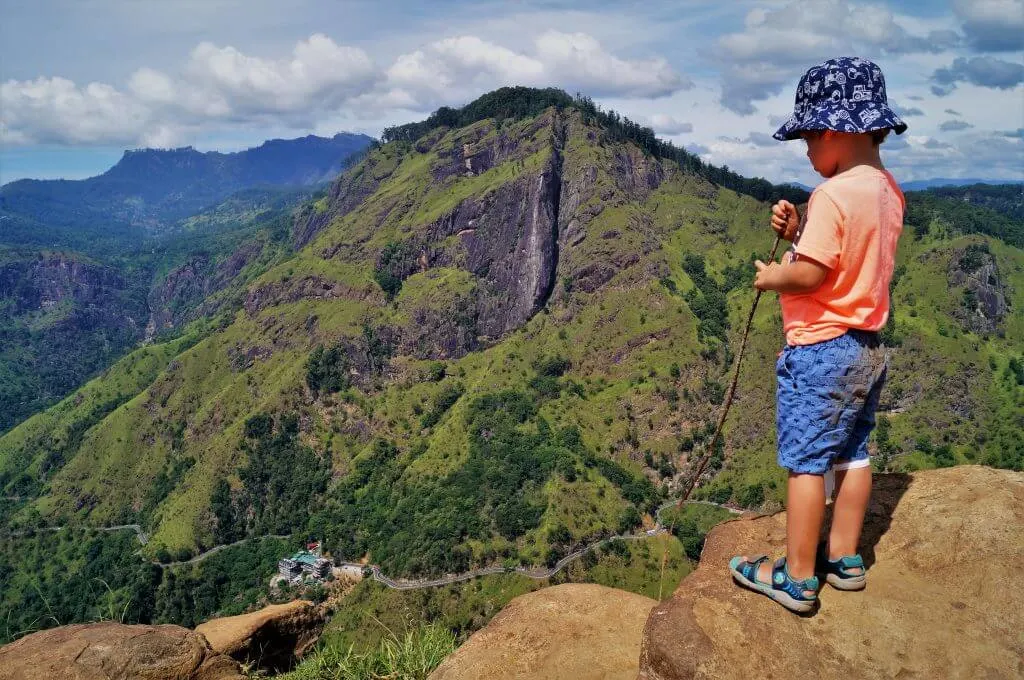 We fell head over heels in love with Sri Lanka. We visited whilst we were living in Bangalore and although there were many similarities with India, we found it to be cleaner and less chaotic. It's a relatively small country so travelling between places is easy, yet it still offers enough activities, must-see sights, and fun to keep the whole tribe entertained. Indeed, for a country roughly the same size as Ireland, it manages to offer so much variety – both natural and cultural – that we're sure you'll fall in love with it too. Our favourite experiences in Sri Lanka were the incredible beaches and spotting wild elephants.
Click here to read our Sri Lanka itinerary
3. Iceland
We had put off visiting Iceland for so long, as we thought it was too expensive. But we were tempted by cheap easyJet flights and photos of those dramatic landscapes. Admittedly the car hire and accommodation are going to be your biggest outgoings, but self-catering will keep costs down, and if you travel independently, exploring Iceland's natural wonders and hiking through it's expansive landscape is totally FREE! There are definitely ways to do Iceland on a budget.
If you're a family who love the great outdoors and wild landscapes, Iceland is a perfect destination for you. We first visited in 2018 and loved it so much, we returned in 2019 to explore the North. Just ensure you pack layers as the weather is extremely interchangeable. You may also want to check out these strange and interesting facts about Iceland.
4. Thailand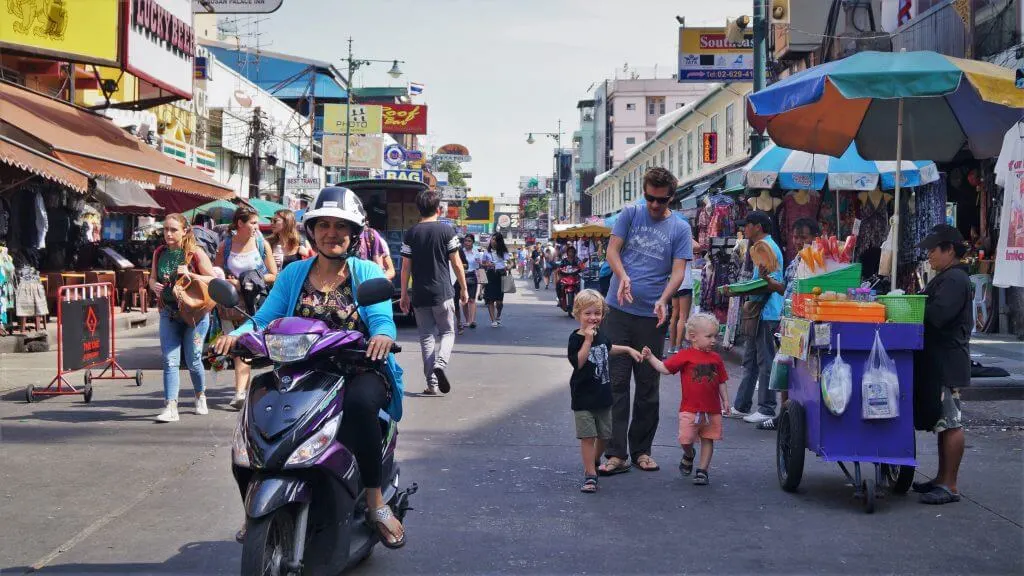 We love the energy, the ornate temples, the colourful markets, the polite people and the food… oh my THE FOOD! Oh, and of course the incredible beaches! Don't rush straight to the islands though, enjoy your first few days in bustling Bangkok. It has to be our favourite city to explore with our boys (check out our Bangkok with kids itinerary).
There are so many reasons to travel Thailand with kids. It's easily one of the most accessible countries we've visited with the boys. Many restaurants, even along the once backpacker enclave of Th Khao San, have highchairs, and we found that some beach restaurants in Ko Lanta have toys and kids' play areas. Also, kid-friendly food is available everywhere; think sticky rice, banana pancakes, and tropical fruit aplenty. Throw in tuk-tuk rides, exploring mystical temples, and jumping in the waves crashing on to tropical islands, and you have the perfect mix for a fantastic family adventure holiday.
Click here to read our easy Thailand itinerary
5. India
Now India isn't everyone's cup of chai. It's loud, chaotic and confronting. But, it was our home for a year and it feels wrong not to include it. Admittedly, it's not a place to visit with kids for a first visit to Asia.
But if you are ready to take on the challenge, India will be one of you most memorable family adventures ever. The tourist dollar goes far here, so you can spend a little more on accommodation to create an oasis away from the chaos.
Allow time to drink in the vibrancy and energy of this magical country, and once you've finished exploring the temples and spice markets, head for some downtime on the beaches of Goa.
Click here to read our north India itinerary
6. Morocco
For those of us living in the UK, Morocco is the 'accessible Africa'. It's just a 3.5 hour flight away to a totally different world of vibrant medinas, sweeping apricot-coloured deserts, and jagged snow capped mountains. It's a country that defines the exotic and offers year round sunshine.
It's a fantastic place to explore on a family road trip and there are so many things to do in Morocco with kids. The highlights for our boys were sandboarding in the Sahara Desert, trekking the Atlas Mountains on a mule, and running around the quiet medina on Essaouira.
In fact we love Morocco so much, we're returning for a 4th time in 2022 and planning to spend 4 months in Morocco.
For everything you need to know about travelling Morocco with kids, please read: Morocco with kids: your questions answered.
Click here to read our Morocco road trip itinerary
7. Malawi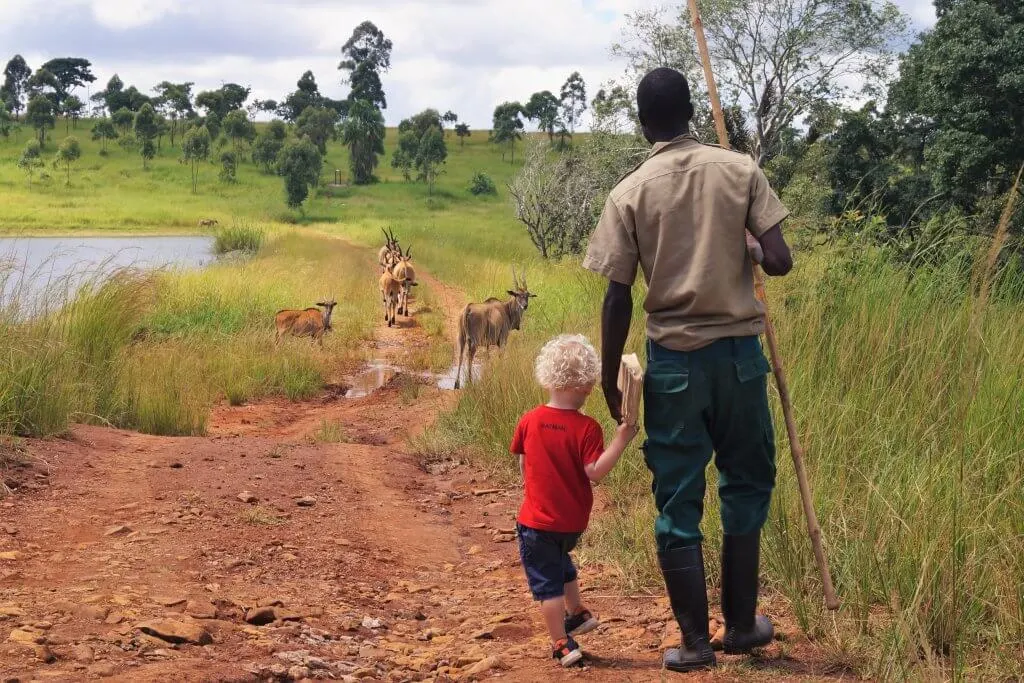 Rightfully known as the 'warm heart of Africa', Malawi packs a lot in to its relatively small landmass; with majestic mountains rising from the tea plantations in the South, to the tropical white-crescent beaches fringing the lake, to an intimate big five safari experience.
More than anything, though, it's Malawi's people and the everyday interactions full of warmth and kindness that will make your visit so memorable.
Malawi isn't the obvious choice of for an African destination with kids. South Africa often steals the top spot. But this modest land-locked Africa is much more manageable with young kids especially and will steal your heart.
Click here to read our Malawi itinerary
8. Nepal
Nepal is perhaps one of the most difficult countries we've travelled with the boys. Seemingly short distances on a map take a full day bouncing around stomach-churning bends on old rusty buses, and dressing the kids in layers to keep them warm in the colder months can become a battle.
But our 5 day trek amongst the snow-capped peaks of the Himalayas to Poon Hill was truly invigorating, momos will forever be one of my favourite foods, and thinking about the genuine friendships we made with locals on our travels warms my heart. Travelling Nepal with kids was most definitely rewarding.
Click here to read our Nepal itinerary
9. France
France is an obvious choice for us as it's easy to get to from the UK and we can take our car over on the Ferry. Plus we LOVE France – the wine, the climate, the landscapes, the croissants, the history.
In fact in 2019 we made four separate trips to France, including a 5 weeks road trip from Calais to the Pyrenees. We then returned for a shorter road trip in 2020 in between lockdowns. Then spent 6 weeks road tripping France again in the summer of 2021 in our Mazda Bongo camper.
So yes, we LOVE France and I suspect we'll be back again very soon.
Click here to read our France itinerary
---
You may also like to read:
21 useful travel gifts for kids
How we afford to travel with kids
The top 10 family travel destinations according to our kids