It was school photo day at the boys' school and we were in the queue for their first ever school photo. The photographer lady had seemingly all the right gear, and she certainly seemed to be taking her time. I had high expectations.
"Now show me those big grins. Great. Open your eyes. And hold it there…"
Both my boys froze like stunned Wallace & Gromit characters. It was a hilarious, but terrible photo of the boys. For novelty purposes, I still bought the photo bundle with pictures of varying sizes, ready for the grandparents' Christmas presents.
Whilst I don't consider myself a professional photographer, I'm always snapping away when travelling as a family, and have learnt a few things along the way. So I thought I'd share with you my tips for taking better photos of your kids.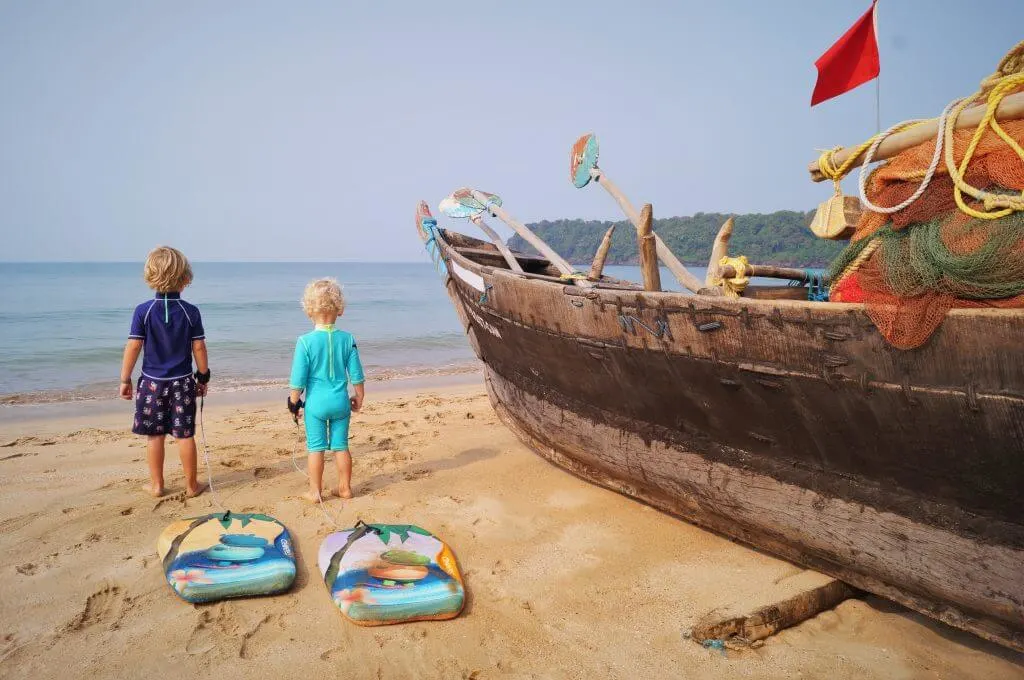 And if you want to then share your photos on the gram, check out these best travel photography hashtags to help grow your account.
Say 'wee wee'
This not only makes little ones laugh but naturally brings their mouth into a smile. I often follow with – "Did someone do a smelly trump?" Oh yes, bathroom jokes win the day with projecting happiness through a family photo!
Embrace the selfie
Yes you can pass your camera to a stranger to snap your family pic, but it will be a miracle if everyone is smiling and looking at the camera. With a selfie you can see everyone in the photo, frame it yourself and have better control.
The running shot
Set your camera to sports mode (so lots of photos are taken one after each other and the lens can cope with movement) and line up your kids to race, standing behind them. Give them a point to run to. "Ready, steady, go!"
Embrace the moment
When we visited the Taj Mahal, I really want to get that perfect shot of the boys looking angelic in front of one of the world's most iconic buildings. This is what I ended up with (see below). Yes, it's a bit blurry. Yes, they look silly. But they're happy and the photo is true. It ended up being one of my favourite photos I ever took in India.
Hold your kids and tickle
This stops them running away and makes them giggle!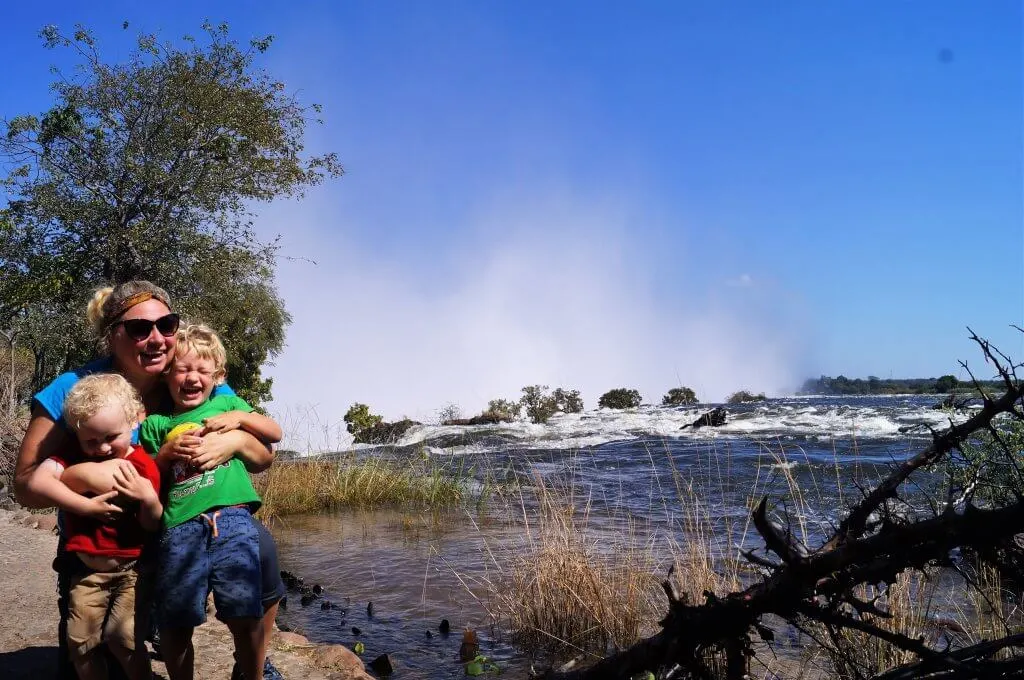 Get down to their level
See the world from their perspective and avoid taking photos just of the tops of their heads.
Use the timer
Find a quiet spot, set up the camera and your family, ready for a family photo. This one often takes a few goes and I find that a little bribery is sometimes required. Also, watch out for the signal from your camera to give you the warning that it's about to take the shot, so you're ready to say "wee-wee"!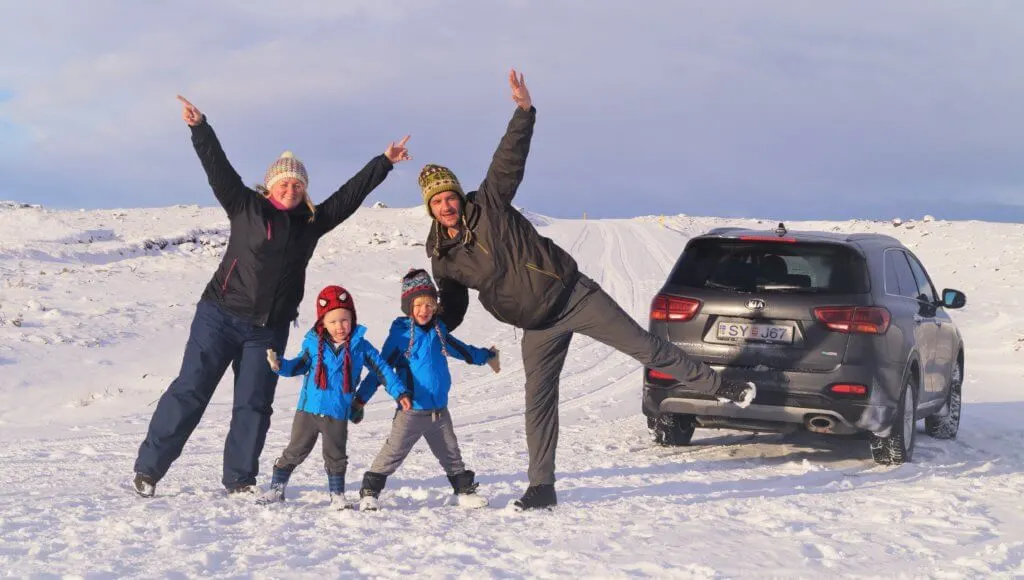 Get in front of the camera
I'm the one who takes most of the family photos, and as such I am the one behind the camera. It is therefore rather rare to find a travel photo with me actually in it! I get so hung up on angles and getting the right 'shot', that I don't trust handing my camera over to my husband. However, in years to come, it would be nice to have proof that us Mums were on that trip. So, get over your inhibitions and perfectionism, and get in front of that camera!
Get cameras for the kids
Not only does this help them better engage in their environment, but it also gives them an understanding of how special photography is and how nice it is to have a memory of a moment. I sometimes get us all to take turns in taking the family photo. My 3yo uses a Vtech Camera (view on Amazon), and my 5yo uses a Vmotal Compact Camera (view on Amazon).
Know your camera
I've used the same camera for almost ten years now. I should probably upgrade, but I know how to use it and can change the settings quickly. Last thing you want to be doing is faffing with complicated settings whilst the kids are patiently perched on a precarious rock. I love my Sony DSLR (this is the latest model to buy).
Although I've lately started using my phone more. It's incredible how much phone cameras have improved of late. I'm currently using a Google Pixel 2 and I'm LOVING the quality. If you can afford it, it's worth going for the latest Google Pixel 3.
---
You may also like to read:
Family Travel Quotes
What is the best age to travel with kids?
10 reasons to visit Namibia with kids