The Asia Interviews is a series of guest posts where fellow family travel bloggers talk about their best destination in Asia for family travel. TraveLynn Family hasn't been everywhere, and I love hearing about the adventures of other families in Asia and being able to share them with you.
We have another secret gem on The Asia Interviews this month! Jeju, a small island in South Korea, known for its beach resorts and its volcanic landscape of craters and cavelike lava tubes. Sounds like a wonderful natural playground for little ones, and a place I'd not yet heard of! For Hayley from Lifeasabutterfly, Jeju it is their favourite holiday destination in Asia for family travel. Read on to hear all about travelling to Jeju with kids…
1. Tell us a bit about yourselves. Where are you from and how often do you travel as a family? How old are your children?
Hi, I'm Hayley from Lifeasabutterfly and my family are from the UK. I have two daughters ages two and 7 months. We have always travelled frequently but while I was pregnant with my second baby we were daunted the the financial prospects of having to pay full fare for my toddler when we travel and two lots of nursery fees when I work! So we made the decision to leave home and relocate to China. This has brought with it many exciting travel opportunities! My husband works in education so we travel in every school holiday, which equates to about 3 months each year.
2. How many times have you travelled to Asia and why do you love travelling there?
Asia is our favourite part of the world, which contributed to our decision to move to China! We have travelled here more times than I can count, with and without children. We love Asian food, we love the culture and we LOVE the weather! Well, most of the time anyway…
3. Why is Jeju your favourite family travel destination in Asia?
Jeju is a great place to travel as a family. They call it the Hawaii of South Korea because it has beautiful unspoilt beaches and a volcanic landscape. There is so much to do on the island that it is impossible for the kids to get bored! People generally speak English and the food is yummy, which always goes down well with kids!
4. What are your top 3 things to do in Jeju with kids?
We loved visiting the island's many waterfalls, my daughter enjoyed feeding the fish and looking for spiders on the walk to the water and the baby loved all of the different sights and sounds.
The landscape on Jeju Island is incredible and we really enjoyed spending time by the coast. Even when it was raining my toddler still had a brilliant time looking for crabs!
The Manjanggul Lava Tubes were also really cool. This huge cave complex, created by volcanic lava, was very interesting. Isla enjoyed playing with her shadow and jumping in the puddles. This was also the first time I had ever needed to use an umbrella indoors!
5. Is there family friendly accommodation in Jeju you recommend?
We stayed in a really cute Airbnb place. You can see it here.
This place was in a brilliant location. It was just steps away from a the coast and some of the island's major walking trails. The property was authentically Korean and the host was very helpful. He brought us a baby bath, extra towels and sent us updates on the weather while we were there.
6. What did the kids eat?
We mostly cooked food at our Airbnb so the kids were able to eat their usual favourites. One thing that we have learned from living in China is that the toddler can be a bit fussy and eat nothing but rice in restaurants! We did eat out a couple of times though and the food was very good.
7. What's the best way to get around Jeju?
We hired a car. This was brilliant because it allowed us to plan our own itinerary, which we could adapt according to the weather (we were there during a typhoon!) and the kids' nap times.
8. What is your top tip a family trip to Jeju?
My advice would be not to get too caught up with having an itemised travel itinerary. Jeju has so much wonderful nature and fantastic landscapes that the island itself is a wonderful playground for kids!
9. What item could you not have done without in Jeju?
Baby carriers! We use the free to grow Tula carrier for our baby and the Tula Toddler for the two year old. Many areas were not accessible with a pram so we were really pleased that we could easily carry the kids when we needed to.
Also a raincoat! Yes, we were there during a typhoon, but due to its location, Jeju does get more than its fair share of rain. It was still hot, so a lightweight raincoat was a Godsend!
If you are planning to travel more around South Korea, make sure you purchase the Lonely Planet Korea.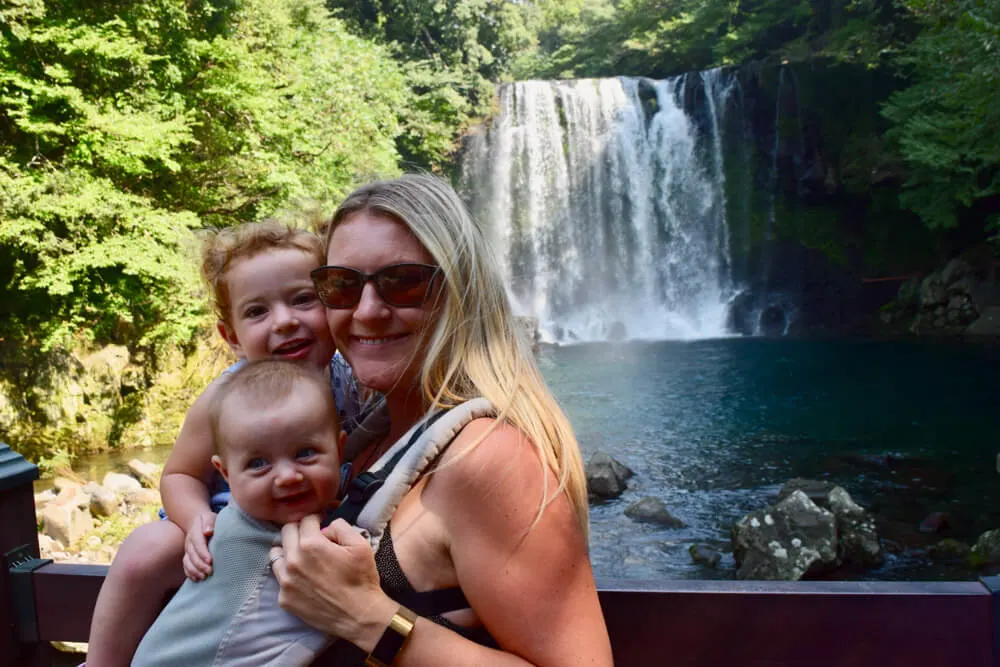 10. Where are you off to next?
As we live in China so we are making the most of the Chinese New Year holidays and visiting Singapore and Langkawai in Malaysia. We are then off to Vietnam a few weeks later!
---
Check out Hayley's website for more information about their family trip to Jeju.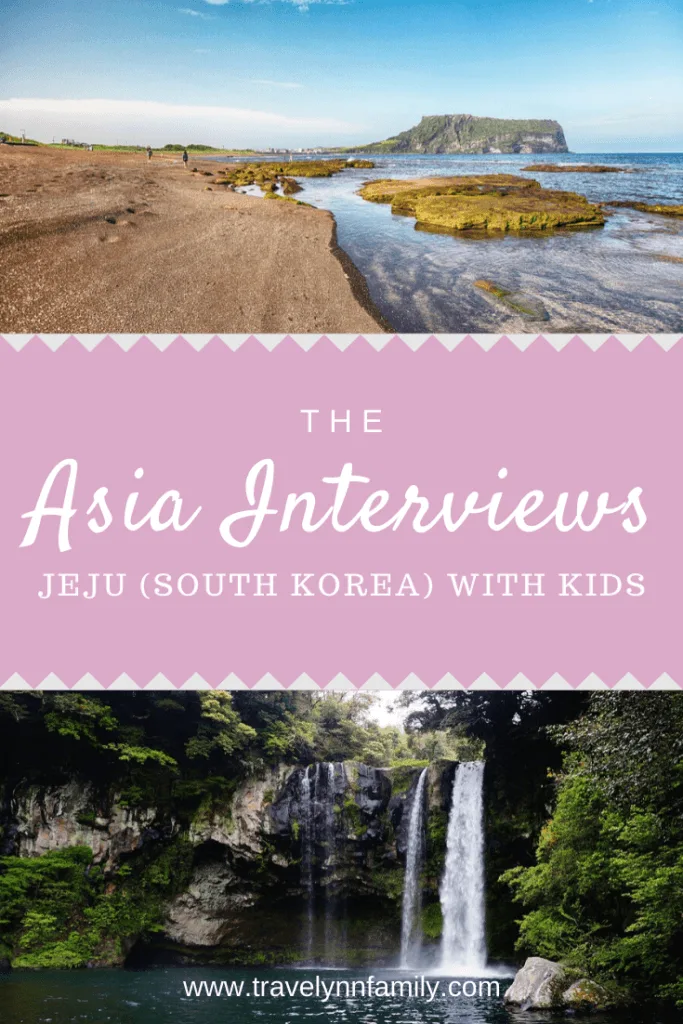 You may also like to read:
Best holiday destinations in Asia for family travel
Visiting Seoul with kids
Visiting Tokyo with kids