The Asia Interviews is a series of guest posts where fellow family travel bloggers talk about their best destination in Asia for family travel. TraveLynn Family hasn't been everywhere, and we love hearing about the adventures of other families in Asia and being able to share them with you.
Political situations can change since this interview took place. Please check the GOV.UK Foreign travel advice before venturing to a country.
Wisterian chats about his favourite holiday destination in Asia for family travel – Seoul, Korea. Have you thought about visiting Seoul with kids?
This is a place I have never been and, in all honesty, know very little about. So it was an absolute treat to interview Wisterian Watertree and hear about something completely new. I would love to stay in a hanok!
Don't know what a hanok is? Read on…
1. Tell us a bit about yourselves. Where are you from and how often do you travel as a family? How old are your children?
We are a bit unusual since our children are triplets (yes, was that a surprise!) While we now live in Japan, they were born in Thailand. So their first trip (at 6 months) was when we moved. Before they turned 2, we travelled a lot with them – Thailand for vacation, Hawaii, in Japan. This month (September) they will turn 4.
After they started daycare and we went back to work it became a little more complicated, so now we travel abroad about two to three times a year, and for long weekends in Japan – maybe six to ten times per year in total. Always as a family, even though me and my wife occasionally go on business trips for our day jobs.
2. How many times have you travelled to Asia and why do you love travelling there?
We live in Asia! But that is our main destination. All our trips have been to Asian countries, except for out trip to Hawaii.
3. Why is Seoul your favourite destination?
The kids keep asking when we will go back to Korea. We loved it there, both because of the activities and because it is such an easily accessible city.
And the food! Our kids insist we go to Korean restaurants whenever we can. Besides, we like the culture and enjoy Korean soap operas (my wife more than me, perhaps).
4. What are your top 3 things to do in Seoul with kids?
LotteWorld, the indoor amusement park, was an amazing place for kids. Even if the lines were a bit long sometimes. But for a rainy day we could not have come up with something better.
The Hidden Garden. This is not a playground, it is the royal park behind one of the palaces, but our kids loved it. Walked the tour themselves for several hours (without stroller for the first time).
Changing of the Guards. That was a spectacle if you ever saw one, and the kids loved the pomp.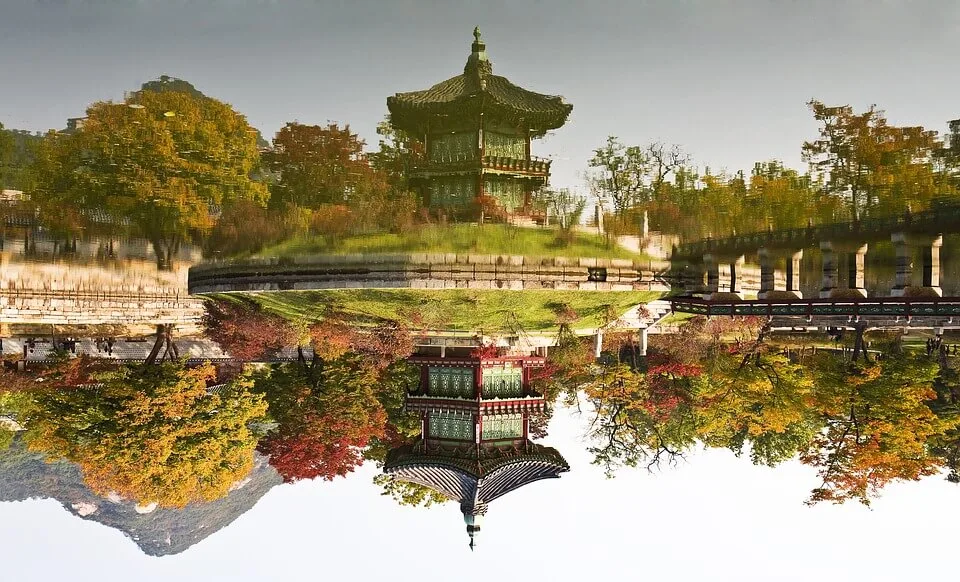 5. Where did you stay and do you recommend it?
We stayed in a hanok, a traditional Korean house, and if you ever get to Korea, do not miss the chance to stay in one! That was amazing.
We had a family room, and while the walls were a bit thin (so the host sometimes complained that the kids were not quiet at curfew time), the exposed beams and traditional courtyard made the stay completely amazing. In winter, make sure to get an "ondolbeya" with heated floor, though.
6. What did the kids eat?
Korean food can be spicy, but we managed to find something non-spicy for them at every meal. Mostly you do not mix in the kimchee, then it is OK. Noodles usually work too, if you ask for a non-spicy soup. Grilled meat always goes down but their favourite was the pigs trotters.
Menus are almost always in Korean, though. So learn some basic Korean words.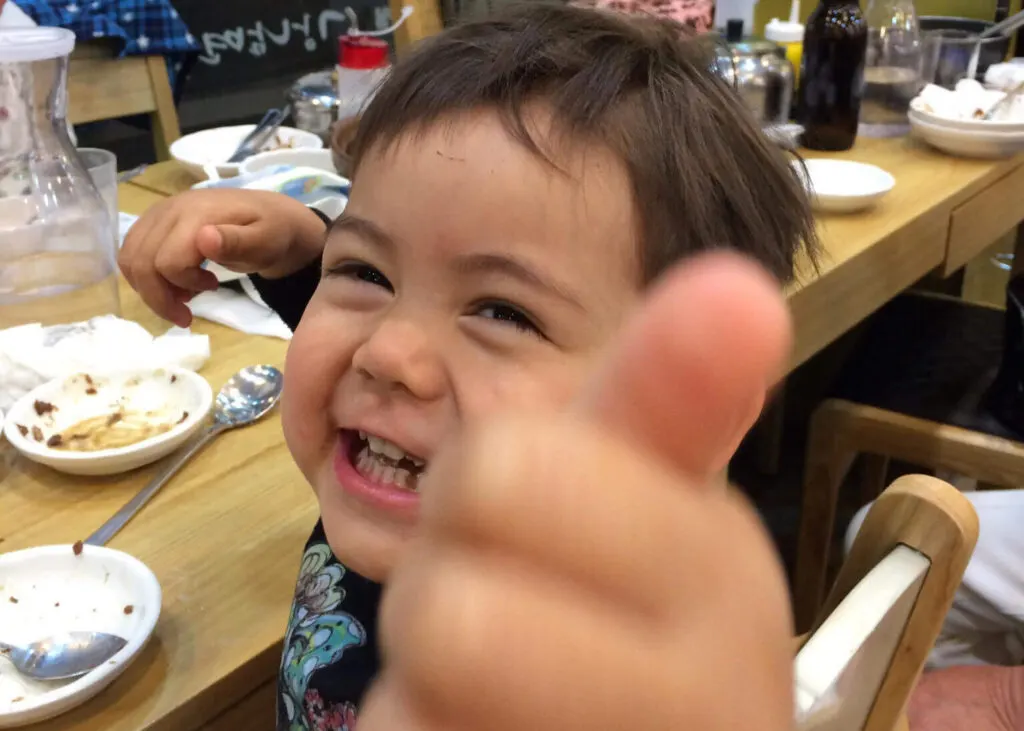 7. How did you get around Seoul with kids?
Seoul is amazingly easy to get around – the subway will take you anywhere, even if it takes a little bit of time. And it is not expensive. You can buy other things with the subway cards in kiosks and stores, too.
8. What is your top tip for visiting Seoul with kids?
Stay in a hanok. Absolute must. And do not miss the royal palaces.
9. What item could you not have done without in Seoul?
The kids' backpacks. They were carrying their own diapers, change of clothes, and so on. Extremely convenient – for us adults.
---
Read more about Wisterian Watertree and his family's travels here. You can also follow him on X.
You may also like to read:
A day in Bangkok with young children
The Asia Interviews: Ubud, Indonesia
Thailand with kids travel guide