The Asia Interviews is a series of guest posts where fellow family travel bloggers talk about their best destination in Asia for family travel. TraveLynn Family hasn't been everywhere, and I love hearing about the adventures of other families in Asia and being able to share them with you.
Kevin from Wandering Wagars chats about visiting El Nido with kids (Philippines).
1. Tell us a bit about yourselves. Where are you from and how often do you travel as a family? How old are your children?
I'm Kevin, Dad and writer for Wandering Wagars – Adventure Family Travel. My wife, Christina, and I are working parents who travel as often as we can with our 5 and 7-year-old boys. Since our eldest son was born, we've travelled together to over 20 countries.
2. How many times have you travelled to Asia and why do you love travelling there?
We've only travelled to Asia once on an epic trip into Shanghai China and through the Philippines. But after that trip we were hooked and are now working on trips to Borneo, Sri Lanka, and beyond.
3. Why is El Nido, Philippines your favourite destination?
El Nido in Palawan was our 4th stop on our Philippine journey. We were blown away by the incredible landscape of the region. From the jungle and caves of the mainland to the stunning lagoons and islands of Marine National Parks, each stop on our journey was breath-taking.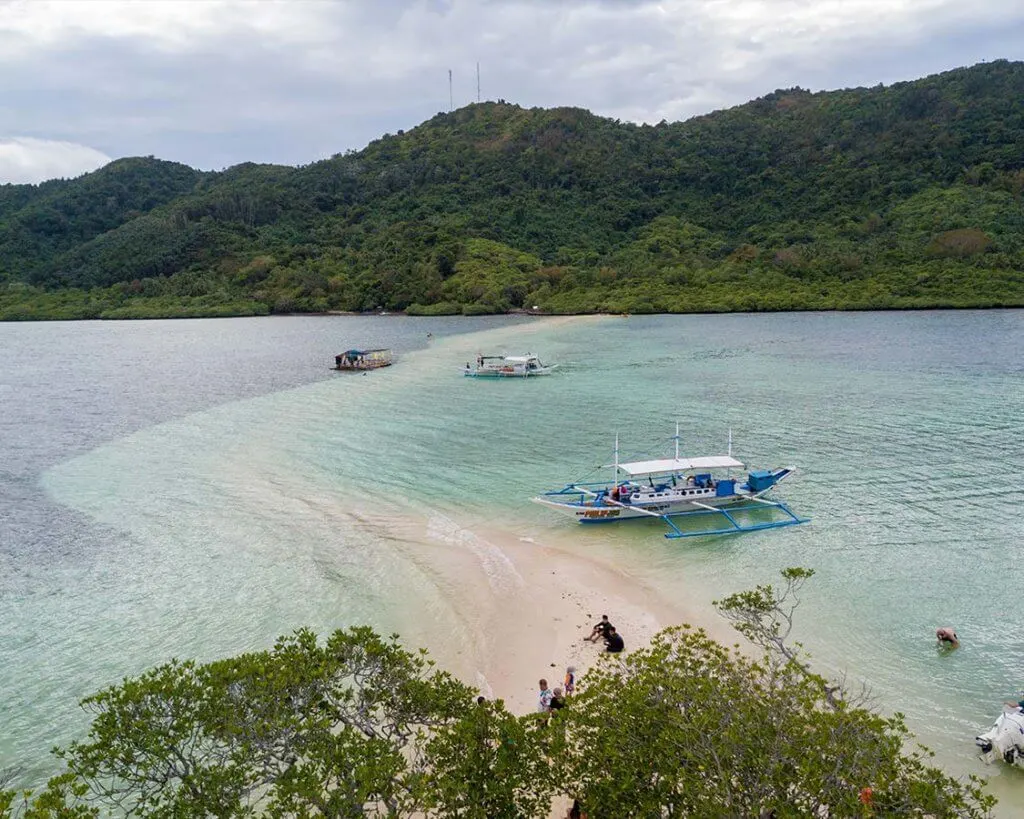 4. What are your top 3 activities in El Nido with kids?
The food in El Nido is fantastic. Filipino food is unbelievable, but El Nido specifically is know for it's excellent fusion and seafood dishes. Taking in the Jarach Seafood market was a thrill, watching all of the incredible dishes being cooked up on the street is a must for any visitor to the city.
The El Nido National Marine Park is mind-blowing. This collection of islands, lagoons, bays, and reefs could be explored for weeks, and there is no better place in the Philippines to discover a private island paradise. There is something truly magical about swimming through narrow holes in a cliff to find undiscovered beaches on the other side.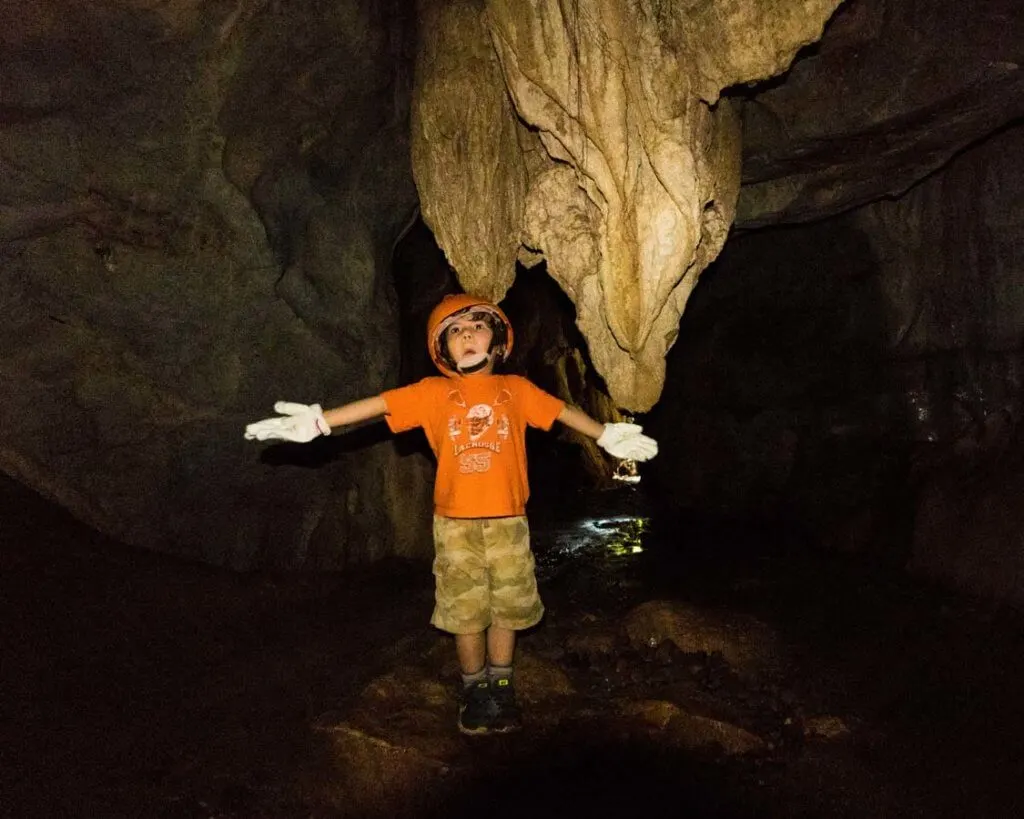 There are numerous cave systems among the islands and mainlaind of Palawan, but some of the coolest ones to explore are the Hundred Cave system where you can walk through multi-level caves and be introduced to the spectacular local villagers who run it. Or visit the amazing Ugong Rock and Caving Adventures that combines caving with zip-lining and epic views. Yes, even our 4-year-old was able to rock the Ugong Rock zipline!
5. Where did you stay and do you recommend it?
Our accommodations in El Nido was where we made our mistake. We stayed at a hotel on El Nido beach. The bay, which is where most of the fishing boats dock has a terrible smell, and our hotel had spotty A/C (which, if you've travelled in the Philippines, you know is brutal). And our family of four was crammed into 2 single beds.
The main entry point to Palawan is Puerto Princesa. TraveLynn Family have stayed at a lovely resort here. Read our Princesa Garden Island review.
6. What did the boys eat?
The boys ate everything! We tried the local delicacies of Balut and Wormwood as well as amazing seafood dishes like crab, calamari, prawns and more. Plus we dined on delicious Adobo, Pansit, and, of course we dined at the roadside ice cream stands!
7. How did you get around El Nido?
The best way to get around in El Nido is by tuk tuk. The roads are narrow and there is loads of traffic, both pedestrian, and vehicle. Nimble tuk tuks can get around the crowds. Plus, they're inexpensive and fun to ride in.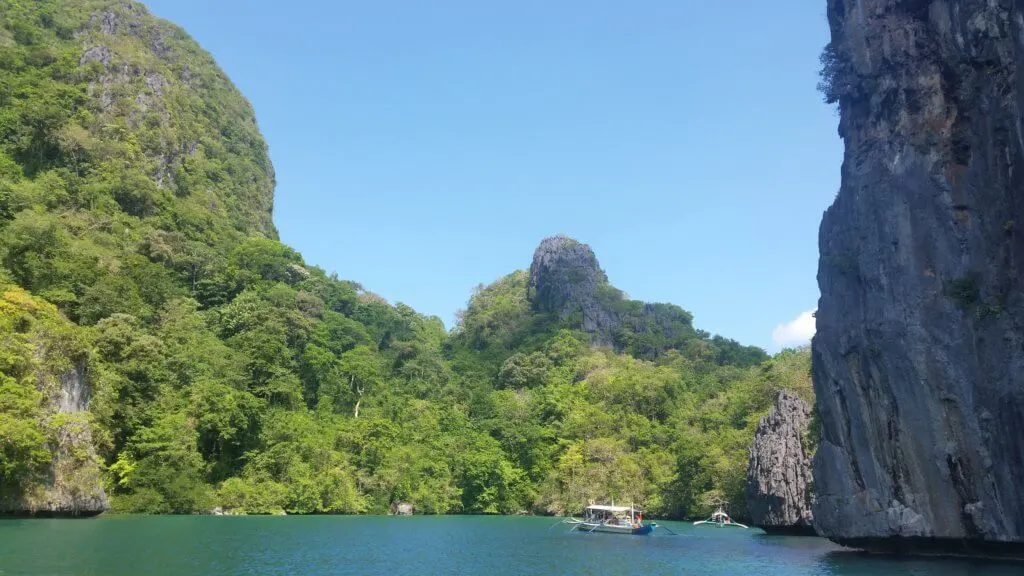 8. What is your top tip for visiting El Nido with kids?
El Nido is famous for it's unforgettable islands, but to get the most of family travel to El Nido, make sure that you take the time to explore all of the area around the town as well. From Puerto Princesa down to San Vicente, Palawan has a spectacular amount to offer to families.
9. What item could you not have done without at El Nido?
A good part of life in the Philippines is one the water. Don't expect to find tour operators with life jackets small enough for young children. We brought our own life jackets for our kids and were stopped several times by desperate parents asking to buy them off of us to use with their children.
10. Where are you off to next?
We are working on a few ideas right now and we are excited for another step into spectacular Asian travel.
---
You can find out more about Wandering Wagers and their adventures on their website. You can also follow them on Facebook, Instagram and YouTube.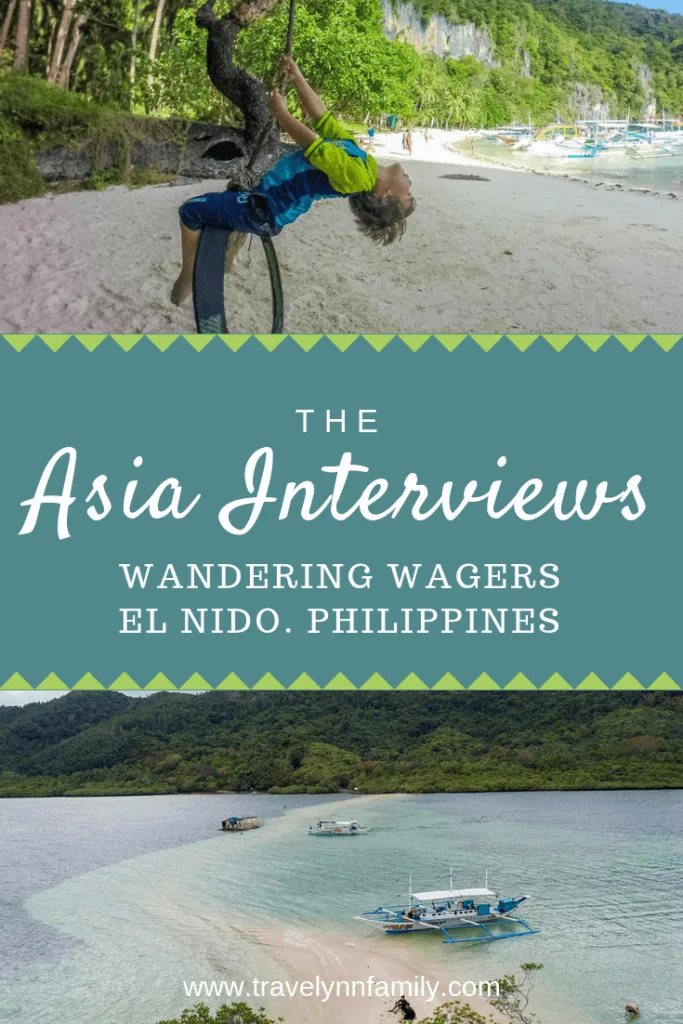 You may also like to read:
The Asia Interviews: Borneo with kids (Malaysia)
Ten day Thailand itinerary with young kids and no internal flights or overnight trains
Why Sri Lanka is fantastic for young kids