The Asia Interviews is a series of guest posts where fellow family travel bloggers talk about their best destination in Asia for family travel. TraveLynn Family hasn't been everywhere, and I love hearing about the adventures of other families in Asia and being able to share them with you.
More and more intrepid families are taking on China and venturing further than the Great Wall. Last month we chatted to Smiths Holiday road about visiting Chengdu with kids, and we've also chatted to Mumpack Travel about visiting Yangshou with kids. And this week we're chatting about the Terracotta Warriors and lots more from the Swenson Family who recently visited Xi'an with kids, and consider it their best holiday destination in Asia for family travel.
1. Tell us a bit about yourselves. Where are you from and how often do you travel as a family? How old are your children?
We are the Swensons, the family behind Let's Adventure More! Eighteen months ago, we ditched our San Francisco suburban life to take a trip around the world for a year! We took our three hooligans (ages 8, 6 and 4) to 4 continents and 20 countries. We loved it so much that we sold our Bay Area home and have kept going. Currently, we housesit in Phoenix while William on-boards in a new remote position with an accounting company. Our kids are now 9, 7 and 6!
2. How many times have you travelled to Asia and why do you love travelling there?
We have travelled to Asia once but for about two and a half months. We loved it because it was so utterly different than our own culture and has such deep, rich history.
3. Why is Xi'an your favourite destination?
We loved Xi'an because it was such a mixture of Western influence and Eastern culture. It was one of our last China's stop and we were so excited by the toilet paper and Western toilets. Ha! But truthfully, we came for the history. Specifically, to see the UNESCO World Heritage Site– the Terracotta Army!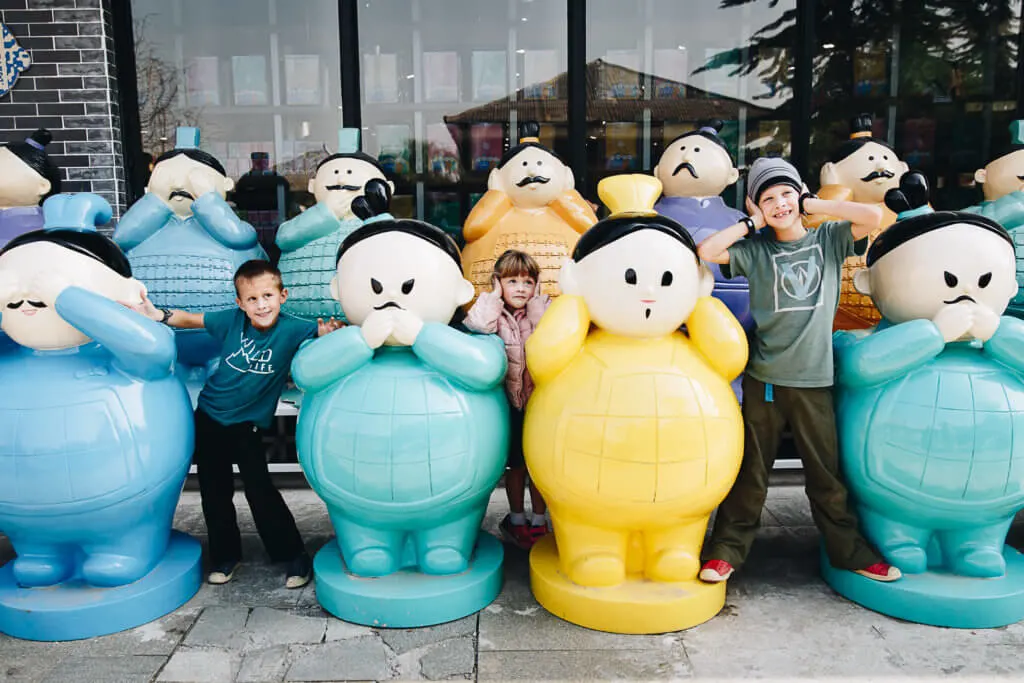 4. What were your top 3 thing to do in Xi'an with kids?
While the Terracotta site is HUGE and a full day experience, there's also a few other activities that you can do. You can check out the Xian city walls and Big Goose Pagoda. It's also a well known area for shopping- specifically international designer brands!
5. Where did you stay in Xi'an and do you recommend it?
We stayed at a Hostel in Xi'an called Xi'an Xiangzimen International Youth Hostel and we would definitely recommend it for budget-minded travelling families. I believe it ended up being $35 per night. The room was big enough to accommodate us and clean. It was also very helpful for getting information about the area and recommended activities. You can even book tours directly with the front desk which is nice in a country where language can be an issue.
6. What did the kids eat?
We ate a lot of fried rice, noodle soup dishes, and chicken and veggies. There is quite a bit of a variety to Chinese food, but it definitely tastes different and can often be spicy so tried to use a translation app to say you'd like a mild form/not spiced.
7. How did you get around Xi'an?
Public transportation is amazing in China and Xi'an is no exception. We also used a driver to get from airport in to the city and back. But we opted to save money by using the bus system to get to the UNESCO site and this proved both economical and quite adventurous!
8. What is your top tip for families travelling to Xi'an?
Download apps for translation. Chinese is hard and most don't know English. Staying at a hotel will help with getting insider support and help for navigating through the finer details of travelling around and seeing the sights. Also, remember that gmail, Facebook, and Instagram are not accepted in China, which leads me to my next point…
9. What item could you not have done without at Chengdu?
Couldn't live without a VPN!! A VPN is a virtual private network. Basically, once you have a membership to one, you can use it on all of your devices to connect to remote sites. You'll could link back to your home country, by passing China's wall against google and Facebook companies. We used ExpressVPN which allowed us to still connect with family, friends and google resources!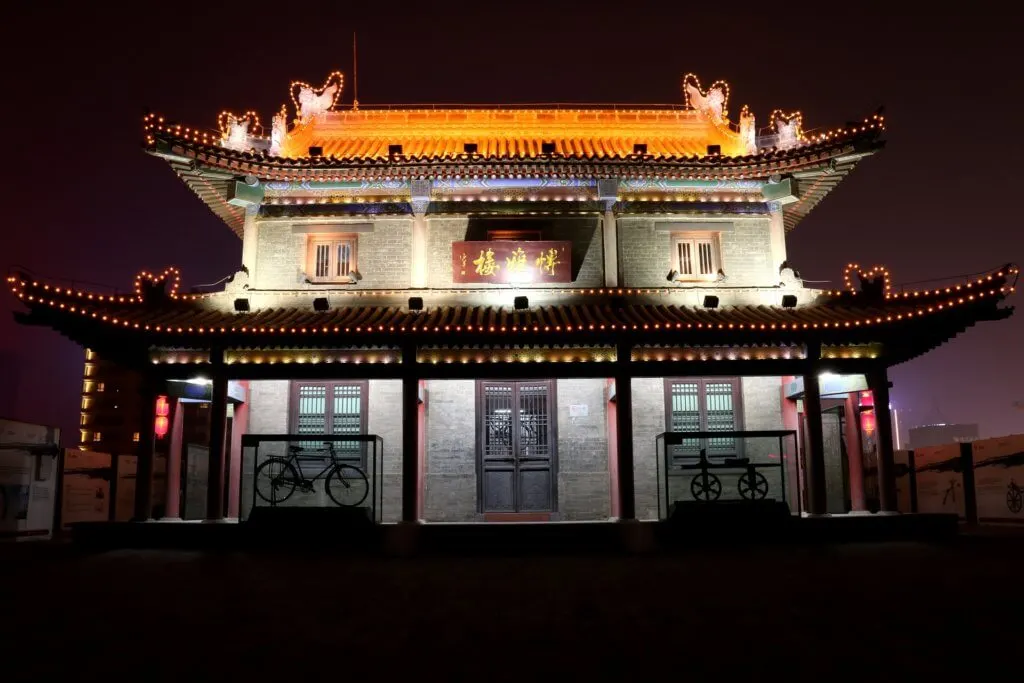 10. Where are you off to next?
This year we are back in the States and are planning trips to South Carolina, Montana and maybe Colorado. We hope to head back out again towards the end of the year and still trying to decide which direction to go. (Europe vs New Zealand).
---
Read more about Let's Adventure More on their website. You can also follow on Facebook, Instagram and YouTube.
You may also like to read:
Thailand with kids: an easy family itinerary for Thailand
THE ASIA INTERVIEWS – Yangshou with kids
THE ASIA INTERVIEWS – Chengdu with kids