Travelling families are becoming increasingly aware and making wiser choices about how their travels impact the environment and the communities they visit. There are so many small things you can do that make a huge difference, such as packing a water purifier bottle and solar powerbank, using shampoo bars and bamboo toothbrushes, or doing a beach clean with the kids. But perhaps the travel choice that makes the biggest impact is your accommodation.
Disclaimer: This post contains affiliate links. Should you click to purchase, it is at no additional cost to you, although I receive a small commission that goes towards the running of this blog.
We always try to stay with independent, family-owned accommodation, rather than large, corporate hotel chains. In this way, we know that our tourist dollar is going to a local family, and in turn, supporting that community. But this choice can be taken a step further by staying with accommodations that are taking steps to reduce their impact on the environment through sustainable waste and energy management.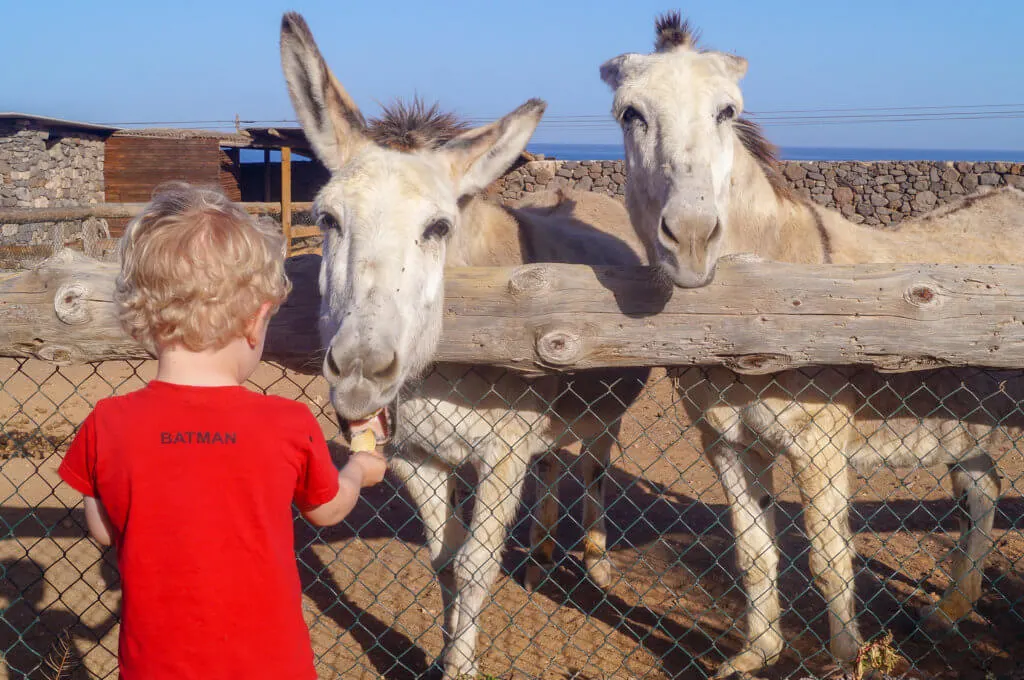 On our recent visit to Lanzarote, we stayed at the fantastic, off-grid, eco resort of Finca de Arrieta (you can read our review here). I was so impressed at their continued efforts to limit their environmental impact, that it got me thinking… there must be other places like this in Europe?
So I've reached out to my fellow family travel bloggers to find the best family eco resorts and eco accommodations in Europe. These accommodations are off-grid, or very almost there, and I hope to add to this list over time.
Finca de Arrieta, Spain
(Jenny, TraveLynn Family)
Click here to for prices and to book
Family-run Finca de Arrieta (click here to read our review) is an enclave of yurts, just outside the sleepy village of Arrieta, in the North of Lanzarote. This is a far cry from the package holiday scenes typically associated with the island. The North offers the most panoramic views and unspoilt towns of the island, as well as some beautiful secluded beaches. It's really very beautiful, and not a high rise in sight!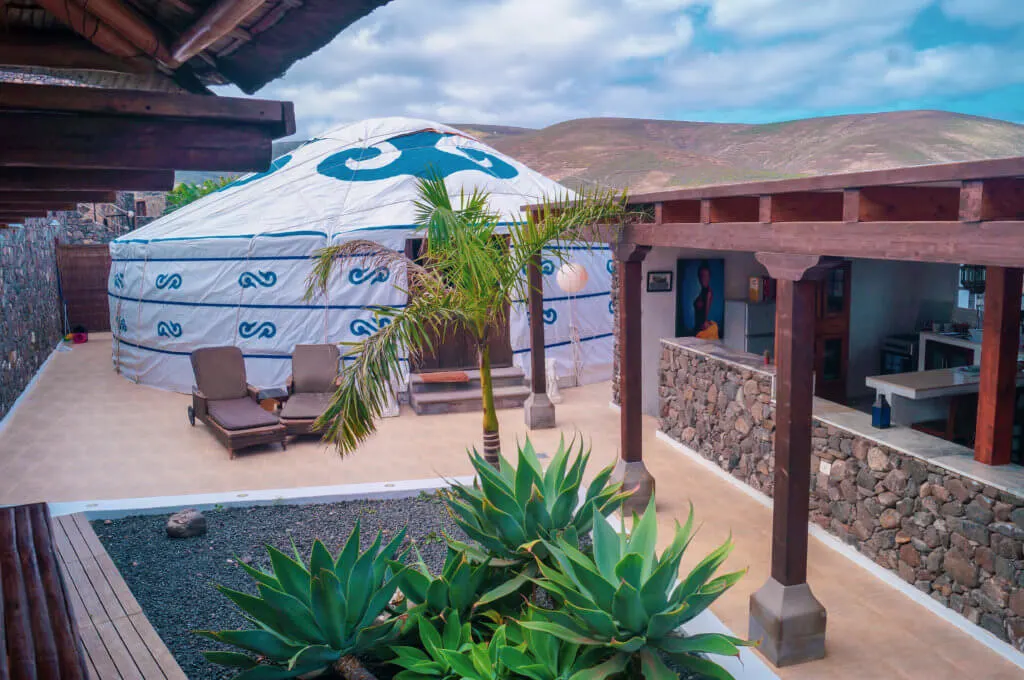 Finca de Arrieta is leading the way in eco-tourism for the Canaries, and quite possibly, Spain. The eco-resort has been built using locally sourced materials, and is entirely off-grid. Power is generated from the the abundance of wind and solar energy, and water is pumped from a well under the Eco Tower, which then runs through a desalinator. Guests are encouraged to separate their waste for recycling, feed any food waste to the on-site chickens, donkeys and rabbits, and to collect water from the shower when waiting for it to warm up and reuse washing up water to hydrate the plants.
There has obviously been a lot of thought in to welcoming families to Finca de Arrieta. From the plastic plates and cutlery, the highchairs, potty and baby bath in every accommodation, to the solar-heated kids' pool and playground (with huge trampoline), the toy box in the common area, and the pile of buckets and spades to borrow for the beach. Plus, there are chickens, donkeys and bunnies to meet! It really is a wonderful environment for families, especially those with young children.
Milia Mountain Retreat, Greece
(Annabel, Smudged Postcard)
Click here to for prices and to book
Set in the foothills of Crete's White Mountains, Milia Mountain Retreat is a truly magical place to stay with children. Milia is a collection of 15th century stone houses, restored in the 1980s by two friends who wanted to create a sustainable tourism project at a time when other areas of Crete were embracing quite the opposite. Today there are 14 units which sleep between one and five people.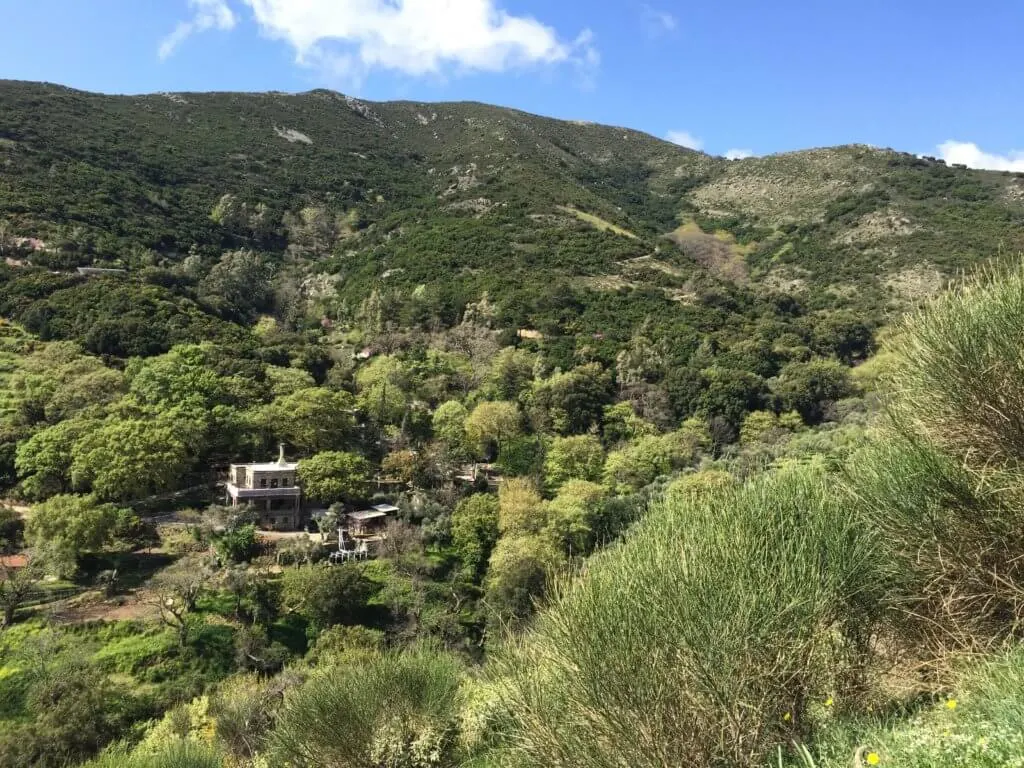 There is great pride in the food here. In keeping with the low-impact philosophy at Milia (water comes from the mountain springs, heating is from solar energy), the produce is all locally grown or reared. Everything we consumed, from the cheese pies, bread and honey at breakfast, to the fresh salads, tender meats and the complimentary raki and desserts in the evening, was delicious.
Our children loved exploring the mountain paths that lead off from Milia. There are walking trails of varying lengths, leading to magnificent gorges, a tiny church or down to the village of Vlatos.
Although Milia feels remote (the mountain approach road is not for the faint hearted), it's easy to explore the region. We visited the famous beaches of Elafonisi and Falasarna on sunny days. Closer to home, we enjoyed taking in the views at the village of Topolia with its lovely cafes, bakery and wood art shop. We paid a visit to the atmospheric Agia Sofia Cave complete with tiny church, where Neolithic and Minoan artefacts have been discovered.
Bohinj ECO Hotel, Slovenia
(Ellie & Ravi, Soul Travel blog)
Click here to for prices and to book
We fell in love with Bohinj on our trip to Slovenia. Away from the crowds at Lake Bled, Bohinj is not only a beautiful lake but is located on the edge of the Triglav National Park. Besides boating on the lake and enjoying walks, Bohinj is also famous for its flower meadows up in the hills above the lake, and the best time to visit these is in May.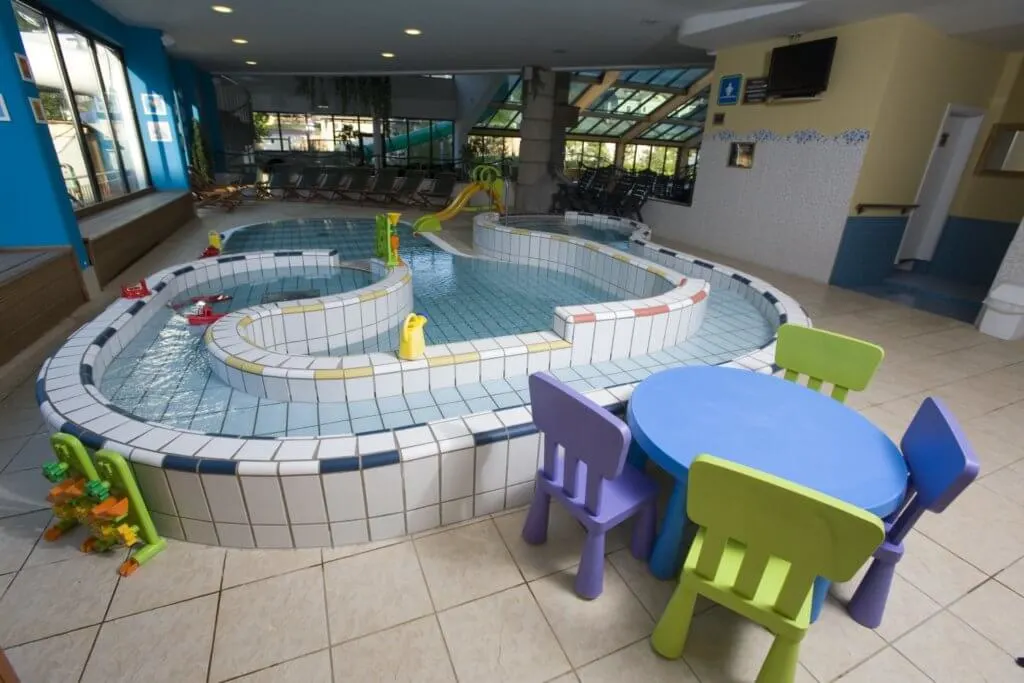 Bohinj has also worked to ensure its local communities are supported through tourism through creating the Bohinj Brand—'Bohinjsko from Bohinj'. The brand is a signal to visitors that the product has been created locally, in partnership with local communities. The brand covers products ranging from food products and teas to arts and crafts and general souvenirs, and are available in a number of restaurants and gift shops in the town.
We stayed that the Bohinj Park hotel which was Slovenia's first Eco Hotel. All Sustainable Certifications are handled centrally in Slovenia, and this is one of the country's finest. The hotel even has its own water well and energy centre to heat and cool the property effectively. There is plenty to do in the hotel for kids and big kids alike: there are several pools as well as a wellness centre, and stunning views of the mountains. There are family suites/rooms available in the hotel.
Eco Retreats, Wales
(Katy, Otis and Us)
Click here to for prices and to book
Nestled in the heart of the forest, 25 minutes off the main road and totally off the beaten track …. you will find Eco Retreats. Eco Retreats is an eco friendly retreat on an organic working farm in the heart of Wales' Dyfi forest approximately 7 miles north-east of Machynlleth.
Eco Retreats offer a wonderful and unique glamping experience where you can stay in a yurt or a tipi with incredible views, and provides an opportunity to sit back and relax and enjoy the peace and quiet. The site is wi-fi free, there is a private eco toilet, outdoor wood fired bath and no electricity – the living spaces are lit up but candles and lanterns at night.
We fell in love with the the beautiful yurts and tipi, equipped with everything that you will need for your stay including organic and fairtrade toiletries and tea and coffee. You will need to stock up on food as the shop is a good drive away!
This glamping retreat stole our hearts, and I loved the secluded location, completely off the beaten track. During your stay there are lots of lovely walks, and just a short drive away is the market town of Machynlleth. We also had to stop by in Aberdovey on our way home to soak up some Autumn sunshine.
Kinsterna Hotel, Greece
(Anna, Dreamista)
Click here to for prices and to book
Around 4 hours drive from Athens lies the magnificent Kinsterna Hotel, a stunning, sustainable, family friendly hotel, ideal if you are travelling with young toddlers or babies.
Just 10 minutes away from the rock of Monemvasia and 80 kilometres away from one of the best beaches in Greece on Elafonisos island, this old estate is quaint, eco friendly and luxurious at the same time. The old building has been completely renovated, but kept the 19th century architecture and decor. A few houses were built and are now spacious apartments with their own gardens, swimming pools or great views to Monemvasia, perfect for families.
All fruits and vegetables used in the kitchen are grown there, while dairy and meat products are bought from local producers. With special emphasis on reviving ancient practices used in the estate in the old times (harvesting grapes and making wine and tsipouro, gathering olives and producing olive oil, baking bread, making soap, weaving fabric on the traditional loom, etc.), the owners have consciously made great efforts to ensure that the local community and wider region will benefit from this impressive model of sustainability. It's worth to mention that both swimming pools (the adult and the kid one) are filled with fresh running water. Kitchen and garden waste is composted, while organic waste is bio-treated and there's a program for recycling towels, making Kinsterna perfect for the International "Green Key" certification they received and ideal for families who love sustainable travelling.
Ecolodge l'Etoile d'Argens, France
(Breanne, brie-anne.com)
Click here to for prices and to book

Ecolodge l'Etoile d'Argens is a family friendly campsite located in the South of France. Nestled in between st Tropez and Cannes it's the perfect place for families to explore the beauty of the Cote d'Azur region.
Since 2017 the campsite has been under new management and there is a large focus on making the site more environmentally friendly. All new accommodations are developed using eco-sustainable, natural materials. Wooden cladding comes from "responsible" forests. And local French companies are favoured in the creation and development of chalets.
In Summer 2018 when we visited the campsite entertainment included environmental quizzes as well as activities teaching families about nature and the world around them.
Water in the Var region is a strange topic. Some summers there's too much and the region suffers with awful floods. While, other Summers, there's not enough and the region suffers from droughts. The Ecolodge takes care to ensure their water is looked after. The child friendly pool area is fitted with a very powerful filtration system to ensure the purest waters to avoid the use of chemicals like chlorine and the stainless steel trunking ensures no pollutants are released into the water. While the mobile homes and accommodations are fitted with water savers and monitors to avoid any leaks.
But that's not it, the campsite is continuing to progress. Their future plans include making the campsite a no vehicle zone as well as the creation of a 2-hectare botanical park. They've taken the first steps towards using renewable energy which is a lengthy process and they've made a commitment to ban all chemical fertilisers and cleaners. So not only is this park fun for the family but it's working on being amazing for the environment too!
Y Felin, Wales
(Angharad, This Bristol Brood)
Click here to for prices and to book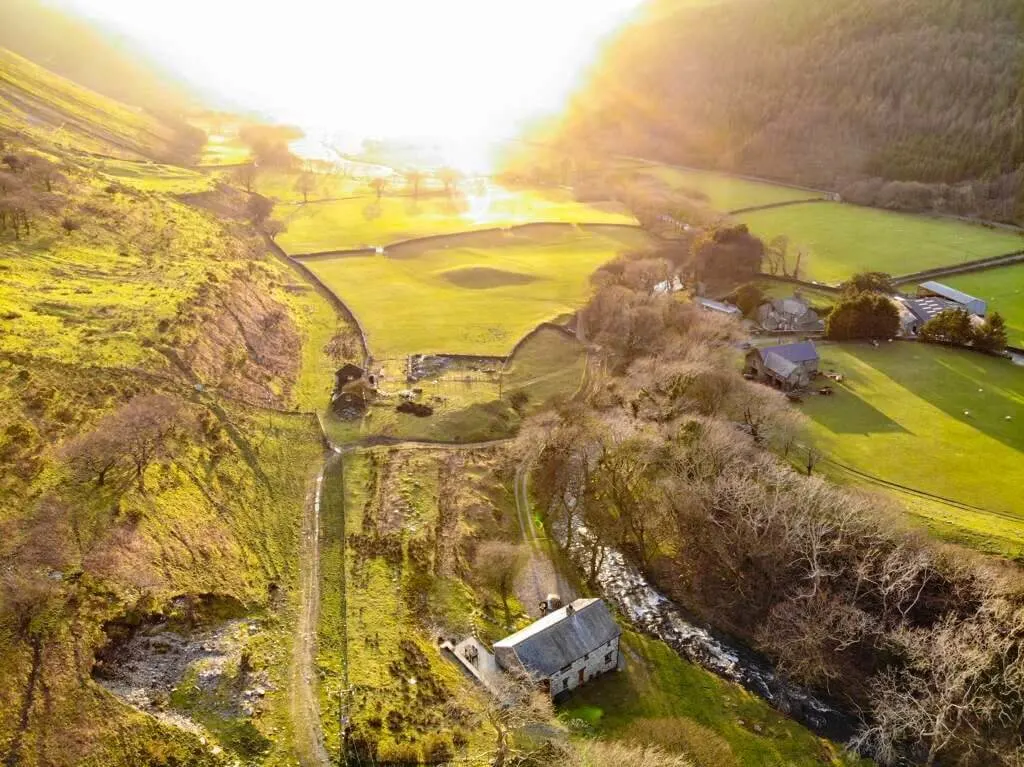 Sitting slap bang next to the rushing Dysynni river, snuggled beneath the dizzying heights of Craig Coch mountain in Snowdonia National Park, is the charming converted mill, Y Felin. The house sleeps up to eight people, so is perfect for a join family break.
Surrounded by 1200 acres of farmland in this beautiful rural area means the owners are eco-aware and have taken pains to ensure the property's renovation reflects this (the interiors are all local oak, slate and stone). The mill's water comes from their very own mountain spring and goes through a purification process in the Storage Room. As well as a cosy log burner (with firewood provided from the farm), there is further heating (and hot water) from a ground source pump – a renewable energy source which takes cold air from outside and makes it toasty inside!
High quality and sustainable food is hugely important to the owners and before your arrival, they'll send you details on how to order organic meat online, which can be delivered to you frozen, direct from Coombe Farm (we went for nitrate free bacon and four juicy steaks). You can also phone through an advance food order of fresh local fish, meat, groceries and bread to the EuroSpar in Dolgellau, who are making a big effort to source local goods.
It's a magical place to holiday with kids, surrounded by jaw-dropping views and wandering wildlife, where gazing at the stars alongside flickering fire pit flames is as stressful as it gets.
---
You may also like to read:
35 alternative European city breaks for families
Lanzarote with kids: getting off the beaten track
Best Châteaux to visit in the Loire with kids