Swaying to the rhythmic guitar at the Camping le Haras restaurant, sipping a local vin blanc, and watching the boys smother ice-cream around their mouths; we were in true holiday mode and drinking in those Catalan summer vibes. Just over a week in to our France road trip itinerary, we had only just left our first campsite in the Auvergne, but felt like we had left the UK over a month ago.
Disclaimer: This post contains affiliate links. If you click to purchase, it is at no additional cost to you, and I receive a small commission.
READ: Essential tips for camping in France
The Languedoc-Roussillon region is especially popular in the summer months due to the almost guaranteed sunny days. Couple this with long stretches of pristine beaches, quaint and characterful villages, and mountain vistas of the Pyrenees, it's a perfect location for sun seeking families who look for that balance of beach and culture in a holiday.
This is a bustling and thriving area of France and sometimes the queues to find parking at the beaches and historic towns can be a nightmare in the summer months. We visited in August. But if you plan your day trips wisely (early starts and avoid Sunday and market days) and find relaxing accommodation amongst the hustle and bustle, you will have a tremendous stay.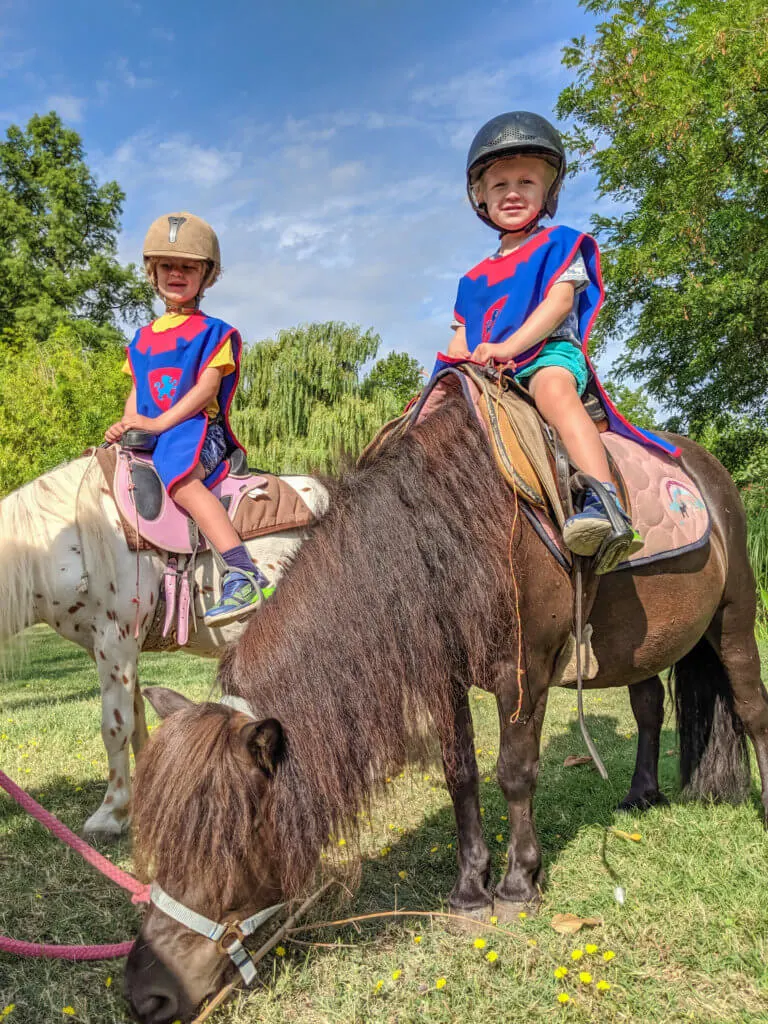 Indeed, this is what made our stay at the small-scale France family camping site of Camping le Haras so special; a shady oasis with distinct Catalan architecture, a superb swimming pool, friendly staff, and just a short stroll from the centre of understated Palau del Vidra, which specialises in glass blowing.
We only stayed four nights, but Camping le Haras is such a perfect base and the region offers so much. We really do wish we'd stayed longer before heading to the Spanish Pyrenees. And not surprisingly, Camping le Haras receives excellent reviews on Tripadvsior.
Our pitch at Camping le Haras
The camping area is compact, but there is a wonderfully friendly vibe on site and the towering trees offer shady respite from the harsh midday sun. We met a handful of Brits who had been motorhome touring in France fell in love so much with this campsite, that they have returned year after year. In fact some had already booked their pitches for next year!
We were given a choice of pitches on arrival, and selected one of the edge of the campsite to allow for more privacy. Do note that some pitches are surrounded on all four sides and corners. For this reason, we advise booking your pitch in advance.
Due to the arid climate, the ground is very hard. Tent pegs therefore need more than a gentle persuasion and even hardy campers may need to ditch the thermorest for a blow up mattress or raised camp bed.
All pitches come with power, although ensure you have a long extension lead as it is sometimes a little way to the nearest electrical point.
There are two main ablution blocks in keeping with the distinct terracotta architecture. They were a little walk from our site, but despite how fully booked the campsite was for our visit, we never had to queue for showers or wash facilities. There are also token operated washing machines available.
Facilities for families
The swimming pool was fantastic for our boys. Water is impeccably clear and the separate kids pool is a good size and deep enough for our four year old to stand up in. The main pool is large, considering the size of the campsite. There is no lifeguard on duty, so watch you children at all times.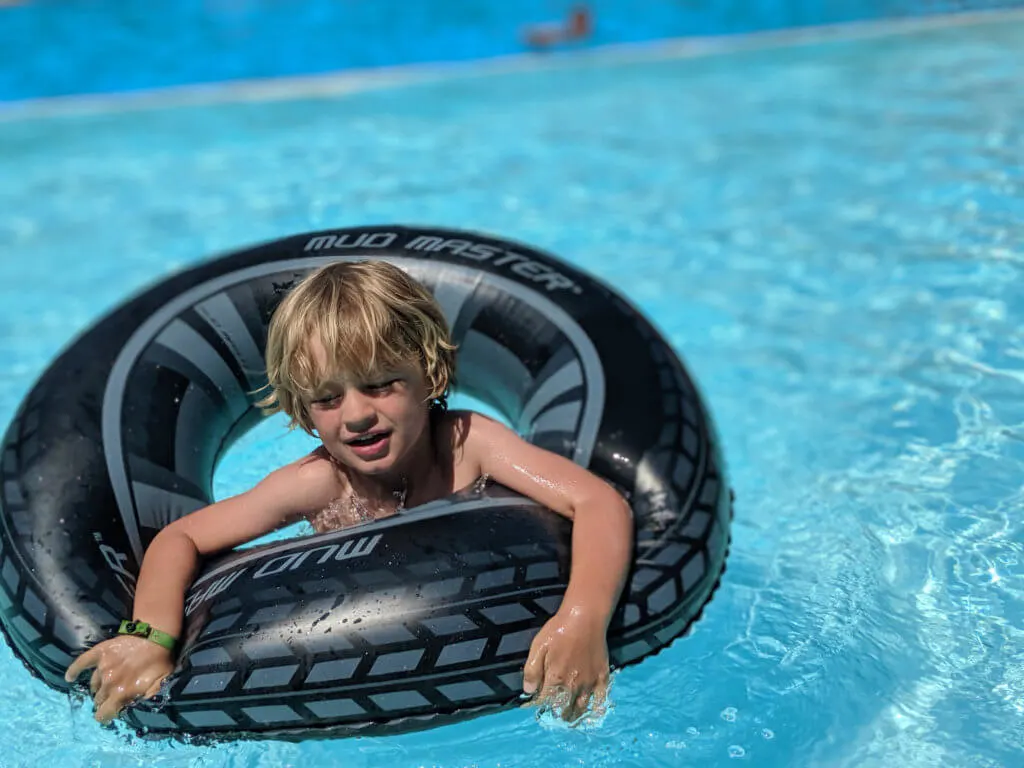 But the highlight for our boys was the pony ride, which is complimentary to all children staying at the park and held on a Monday morning. Reserve your place in advance at reception.
Other activities are held throughout the week (Monday to Friday).
There is also a good playground on site, equipped with a trampoline and climbing frame.
Camping le Haras restaurant
If you fancy a break from campsite cooking, make sure you check out the family-friendly restaurant onsite. There is plenty of space, a pool table, large TV screen, bar and tasty food on offer for you to try (although vegetarian options are limited). We especially liked the free kids colouring page and crayons provided.
Make sure you try a carafe of local wine (from a vineyard owned by the owner's family) to round off the meal. And if you only eat in the restaurant once, time it when a local band is playing as the atmosphere is fantastic.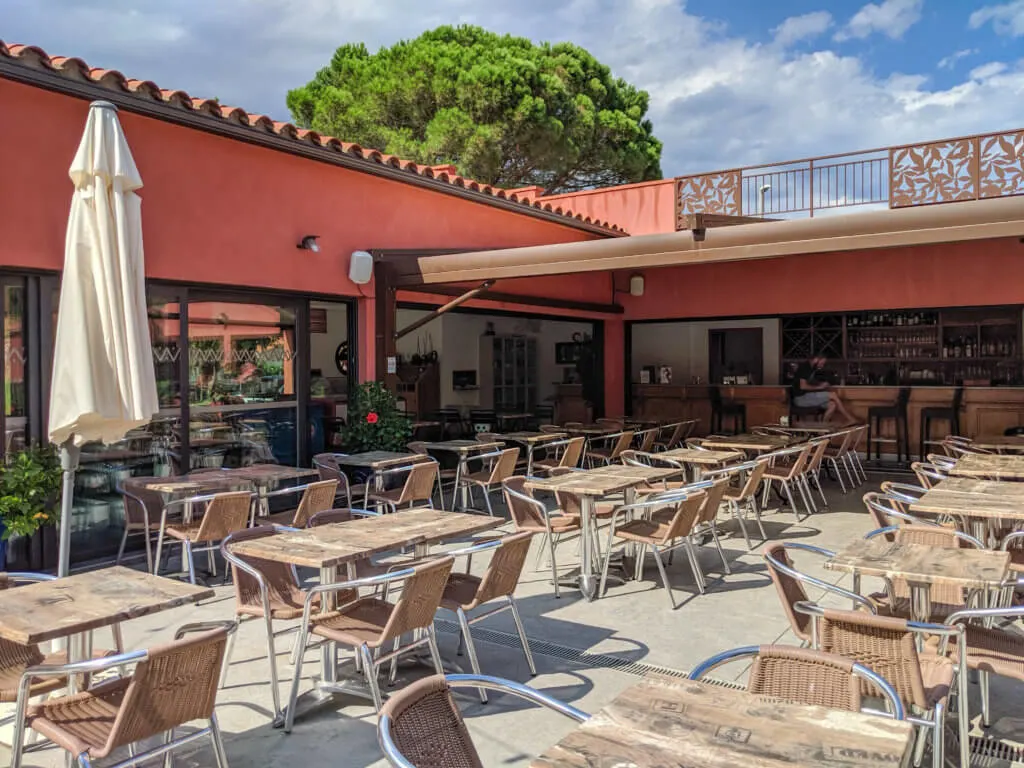 WiFi at Camping le Haras
We managed to get okay internet reception on our phones. But good WiFi connection is available onsite for a fee. This is payable at reception.
What to do in the region
Spend your days lazing on the beaches, exploring medieval towns, whizzing down slides at the waterparks, or take a day trip up into the Pyrenees. There really is so much to do in the area, and one of the reasons why so many families return to Camping le Haras year in year out.
Though our three top 'must dos' are to:
stroll in to the local town to grab a pizza and watch the glass blowers.
swim in the turquoise clear waters of nearby beaches. Our favourite was Le Racou, a 13 minute drive away from Camping le Haras and plentiful free parking (an absolute bonus in the height of summer).
visit the medieval town of Collioure to stroll along its impressive harbour, snorkel in the harbour and drink in the views from nearby Fort Saint Elme (where kids get to dress up at knights and entry is free for under 6s). There is also fantastic snorkelling from the beach here. Arrive early, use the park and ride, and avoid Sunday market days which are exceptionally busy.
---
You may also like to read:
Unique France road trip itinerary for a summer camping with kids
Essential tips for visiting Puy du Fou with kids
Camping Vaubarlet REVIEW: family camping in the French Auvergne