For those parents taking on the challenge of travelling India with kids, particularly young ones, there may come a point when you feel you all just need a good old fashioned play area; be it a playground or even, dare I say it, soft play. If travelling through Bangalore, which many do as a transit hub and to stock up on Western comforts, take the opportunity to dip into 'normality' and visit one of the many kids play areas.
We spent a year living close to the city centre (Koramangala) and these are our favourite kids play areas in Bangalore. As we didn't have a driver (many expats do!), we would always opt for an auto (tuk-tuk) to get around; my boys loved them! You may wish to read my post about travelling around Bangalore in an auto.
Indoor play areas
Funky Monkeys
Funky Monkeys at 1MG Road Mall is a clean, safe and super fun play area for children under the age of 12. Attentive staff inside the play area oversee your little ones, so kick back with a chai and enjoy some relative peace (with nursery rhymes blaring in your ear). There is also a bigger Funky Monkeys at Orion Mall.
Girias Children's Explorium
On the ring road near Domlur, Girias Children's Explorium is a wonderful place for your little engineers and scientists to play. With pipe work to connect, a digger to drive, electricity to fix, infinite tools to help invent and create, and a massive spaceship to climb, your kids will be entertained for hours. Just ensure you phone ahead to check there isn't a school booking (you may be turned away if there is), and take a packed lunch as the cafe food is seriously awful.
Others
There is also a small softplay in the food-court area of The Forum Mall (Koramangala) and The Forum Neighbourhood Mall (Whitefeild). We also visited on occasion Gubacheeze; although the apparatus was grubby and there were often mosquitoes.
Playgrounds
Bangalore has a plethora of gated, clean playgrounds dotted around the city. Many even have security guards. Admittedly they may need a fresh lick of paint, but they are a great place for your little ones to climb, swing and slide with local kids. Just bear in mind the majority don't open until later in the afternoon (sometimes at late as 4pm). Our favourites are: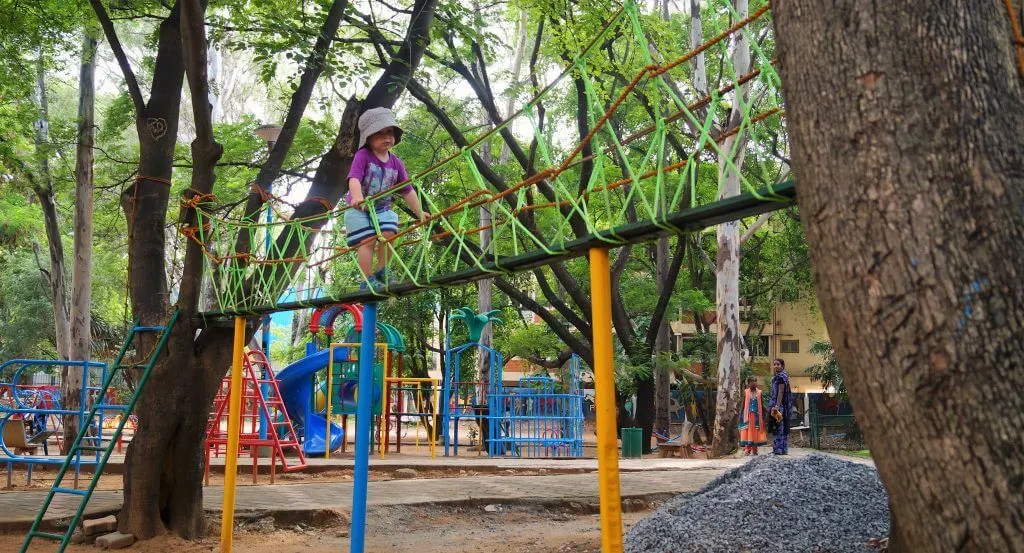 Parks
The green(ish) parks of Bangalore act as the lungs of the congested city. Cubon Park is an obvious choice, although it's often very busy. Our favourite was Lalbagh Botanical Gardens to spot monkeys and climb Peninsular Gneiss for city views.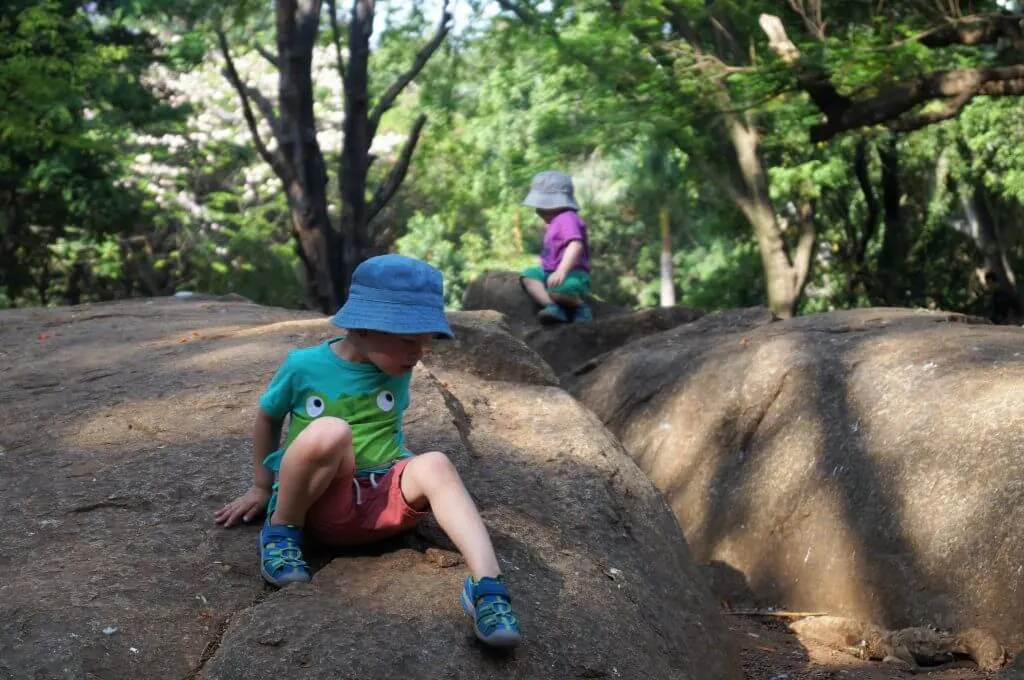 However, if you're looking for somewhere where they can really play, head to Indira Gandhi Musical Fountain Park. There's a musical fountain display, which takes place at 7pm and 8pm every night. But if that's too late for your little ones and you want to escape the crowds, bring the kids' scooters and visit during the day; the footpaths are perfect for some scootering and biking and there's also a playground. But the most exciting thing is the rockets and tanks dotted around the gardens, which YOU CAN TOUCH!
Hotels
The five star hotels dotted around the city are used as an oasis from the chaos for expats and travellers alike. Some are more kid-friendly than others and you will have to pay to use the swimming pool facilities. Do call ahead to confirm prices.
Sheraton
Head to the Sheraton Grand Bangalore on Sunday for the city-renowned Sunday Brunch. The buffet is seriously incredible and kids under 4 eat FREE. But the best thing about this Brunch is the supervised play area with bouncy castle, face-painting, crafting, games and toys. Unlike other hotels in the city offering Sunday Brunch and play areas, here you can grab a table right next to the play area to keep an eye on your little ones.
Prestige Golfshire
A little out of town, although handy if you're your way back from Nandi Hills, Prestige Golfshire is a wonderfully friendly resort. Here you'll find a kids' pool (unheated), playground and indoor play area all in the same vicinity. The General Manager here will go out of his way to make your visit as perfect as possible. Just ring ahead to confirm price and availability of guest day passes.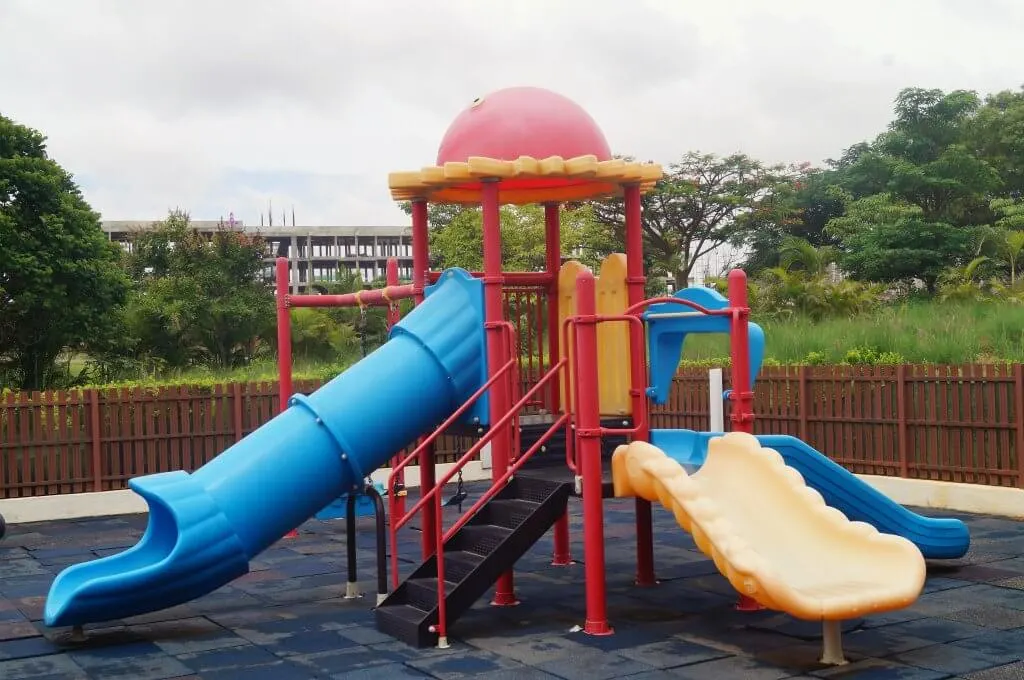 Hilton
The Hilton has the best swimming pool in the city for day guests. Unlike many other city pools, the Hilton pools are heated, and there is even a separate kids pool. The service here is impeccable and the staff are very welcoming to young kids.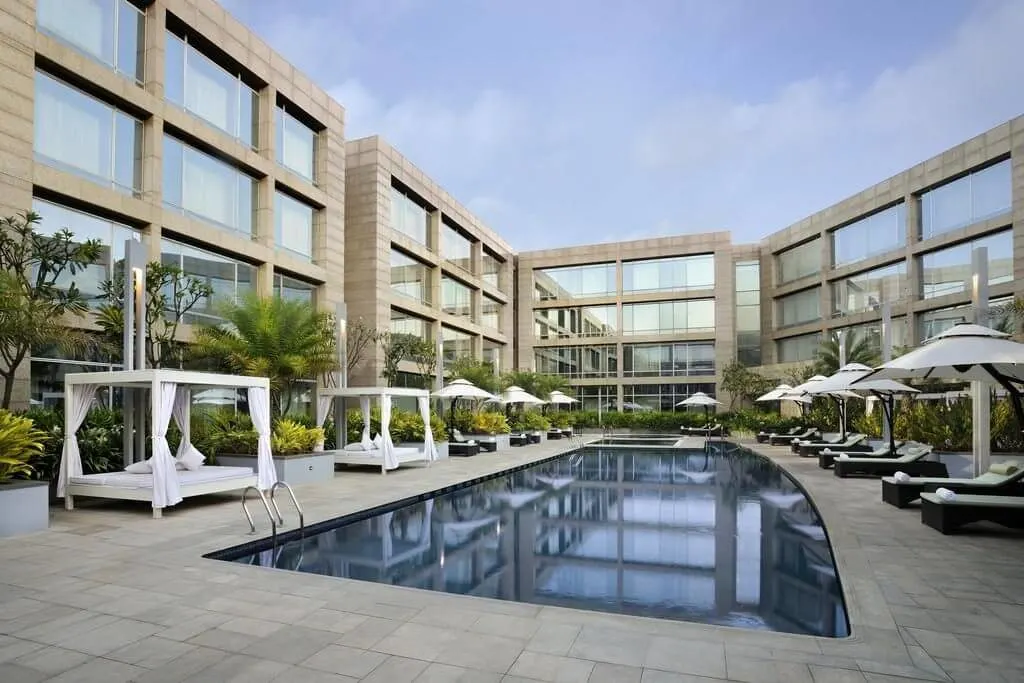 ---
To read more about travelling India with young kids, head to our India page.
The India Lonely Planet is an excellent guide to purchase for further research.
You may also want to read:
India with kids: top 10 things to do
Mysore with kids: top 5 things to do
Our Northern India itinerary with young kids