Due to the current political climate in Russia, we don't recommend travelling there with kids.
The Trans-Siberian must be the most evocative train journey on this planet. A trip that's on almost everyone's bucket list. But with days upon days cooped up on a train through barren and wild landscapes, is it really a good idea to do the Trans-Siberian with kids? Melanie from Travel Wise recently took her three year old on this very journey and tells us more…
This past summer my husband and I spent five weeks travelling across Russia with our 3-year-old daughter. We fulfilled a life-long dream of travelling the Trans-Siberian Railroad, a true adventure vacation for those who want to experience the unexpected at every turn. Along the way we learned a few things about travel, our family and the beautiful country of Russia.
1. Russia is big. Really really big.
If you look at a map of the world, you will quickly realize that Russia is big. In fact, it's the largest country in the world, and almost everyone knows it. So, why even mention it? The enormity of Russia doesn't really set in until you venture off into Siberia on the train. Sleeping on the train, waking up, sleeping again and waking up just an inch or two across the map from where you started helps it to sink in, as does the sprawling steppe where there's nothing but fields for miles in any directions.
2. Packing light is a virtue
We already considered ourselves light packers. However, when it comes to preparing for a Trans-Siberian journey, I'd encourage you to really consider if you need all the items in your bags. Packing and unpacking over and over again, and lugging big backpacks on and off the train, all while trying to keep my 3-year-old off the tracks was not my favourite part of the trip. Keep it minimal and you'll be glad you did. Plus, you'll want to save some room for a few matryoshki (Russian nesting dolls).
3. Russia's landscape and people groups are incredibly varied
As you cross Russia on the Trans-Siberian, you'll see the faces and landscape change over and over again. From highly Asian-influenced areas near China and Mongolia where many of the people you see will look more Asian than European to the Turkish-looking Central Asians to St. Petersburg which could easily be mistaken for one of the grand European capitals, and everything in between. Leave behind your idea of what Russia and Russians look like. You're about to encounter a diverse country with landscapes that span the gamut and people who are just as varied and interesting as the landscapes they inhabit.
4. Get ready to lose your expectations
Along that same line, leave behind all of your expectations and stereotypes about Russia. I find Westerners often have a lot of stereotypical ideas about Russia and the Russian people. Images of harsh landscapes and unfriendly faces may come to mind. As we traveled across Siberia, many of our expectations were completely disproven. My advice would be to not have any expectations about what you will see, or how people will act. Rather, sit back, and experience it.
5. Know your non-negotiables with your kids
Travelling with young kids can be incredibly rewarding, but can also certainly be difficult. Over the course of our trip we slept in 19 different places including five different trains. My 3-year-old is an amazing traveller, but at times we found ourselves compromising on some of our typical parenting values. For example, we greatly limit screen-time when we are home, but during our trip, she got much more tablet time than is typical. However, there are other things that we aren't willing to compromise our values on. Knowing what these things are for your family is important to enjoying a long trip like the Trans-Siberian with kids.
6. It's ok to splurge on comfort sometimes
We aren't the budget-est of budget travelers, but we have, from time to time, been known to book a $15 hotel in Vietnam, or stay in a hostel as a family to save a few bucks. However, we aren't afraid to splurge sometimes and this is one of those times I'd highly recommend it. If you are planning to travel the Trans-Siberian with kids, you aren't going to want to have a stranger in your train compartment, nor will that person be glad to be there. For everyone's comfort and safety, plan your booking so your family gets a compartment to themselves.
7. It's ok to let your kid sleep on the floor of a moving train so you can get some sleep
Kids under five are free on the Trans-Siberian if they share a bed with a parent. That all sounds doable from the comfort of home, but when you get there and see the narrow bed, it seems a lot less doable. After spending one night with my daughter sprawled in the bed, and me sitting up at the end of the bed trying to sleep a bit, we came up with a new plan. We made her a comfy bed on the floor with an extra blanket and pillows, and she snoozed comfortably all night long, and so did I! I wouldn't have necessarily envisioned us letting our daughter sleep on the floor of a train, but it worked great for us, and everyone got more sleep.
8. Russia is more more tourist-friendly than ever before
Having last been in Russia a decade ago, I didn't know what to expect this time around. What would be the same? What would be different? How has the internet revolution shaped and changed the country? 10 years ago, I'd have said that Russia was one of the most difficult places I've traveled as a foreigner who speaks no Russian, but also one of the most rewarding. 10 years later, it's still rewarding, but Russia is easier to get around than ever before. With easy-to-use, English-friendly public transit apps, mobile phone access, WiFi, and English language signage and announcements in many public locations, it's a breeze compared to what you would have found in the past.
9. Traveling Russia by train is a great way to meet people
Russians are great at conversation. Spending time on the rails is a great way to get to know the locals (and other tourists). Linger outside your compartment, share a cup of tea with your neighbours, and watch the scenery pass the windows together and your trip will be so much richer because of it.
10. Being flexible is the key to having a good time
Any long trip, but especially the Trans-Siberian with kids, is bound to have some unexpected situations come up. Spending days on end in close quarters with your family can also wear on you, but if you can stay flexible, you are bound to have a great time. Being able to roll with the bumps in the track really is key to enjoying yourself.
Some background on our trip:
We traveled from St. Petersburg to Irkutsk on the Trans-Siberian Railroad. Although we'd have loved to travel all of the way to Vladivostok, we preferred to take it a little slower and make more stops, so we ran out of time. We plan to return to finish either the Irkutsk – Vladivostok or the Irkutsk – Beijing trip, via Ulan Bator (Trans Mongolian), sometime before our 3-year visas to Russia expire.
How to purchase tickets
We purchased our tickets directly from the RZD website. The English side of the site is okay, but there are some spots where knowledge of Russian is definitely helpful (I speak and read fluent Russian). The tickets were $500 cheaper than booking through a travel agent, so we chose to do it ourselves. I booked them all in May and we travelled through June and July. I wrote a tutorial for doing this with no knowledge of Russian that you can view here.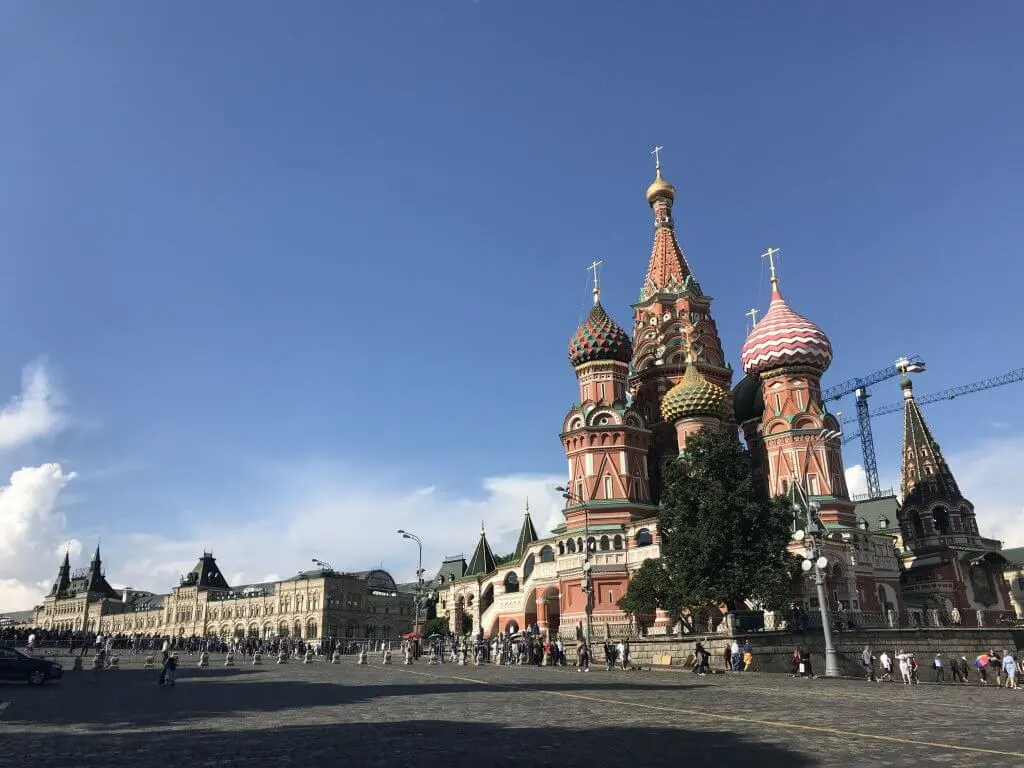 How to book accommodation
We used booking.com for all of our accommodations. In some places hotels were recommended by friends and in others we just based it on reviews. Unfortunately it was quite difficult to find a good hotel in some cities as the World Cup was happening while we were there and I booked everything a bit last minute.
Our favourite stops along the Trans-Siberian
St. Petersburg and Ekaterinburg were my favorite stops. St. Petersburg is just so different than the rest of Russia, and so European. Lots of good restaurants are available and so many interesting historical sites. We also visited the Hermitage which was amazing.
Ekaterinburg is a smaller city, but has a really cool vibe. There's a very cosmopolitan and international feel as there's a lot of German investors there now and many tasty Russian and international restaurants too. The site where Nicholas II and the rest of the Romanov family were murdered is fascinating (there's a cathedral built on the site). It was one of my favorite places we saw the entire summer, but I'm a bit of a Romanov-phile so I guess that's not surprising.
---
Photos courtesy of adventurefamilylife.com and Pixabay.
You may also like to read:
India with kids: top 10 things to do
Travelling Africa with kids: our top 10 highlights
Himalaya Trekking: Ghorephani / Poon Hill with kids