The Asia Interviews is a series of guest posts where fellow family travel bloggers talk about their best destination in Asia for family travel. TraveLynn Family hasn't been everywhere, and we love hearing about the adventures of other families in Asia and being able to share them with you.
Political situations can change since this interview took place. Please check the GOV.UK Foreign travel advice before venturing to a country.
Central Asia has been missing from The Asia Interviews, so I was delighted when Sinead from Map Made Memories offered to share their experiences of Ulaanbaatar with kids. This sprawling industrial capital of Mongolia, where gers sit next to glistening skyscrapers, and nomads from the countryside rub shoulders with Armani-suited businessmen, was a pleasant surprise on their family gap year travels.
1. Tell us a bit about yourselves. Where are you from and how often do you travel as a family? How old are your children?
We are a U.K based family of five. Our children are 13, 11 and 8 and we have travelled to 31 countries with them. They all started travelling as babies! We took the children out of school for one year for a round the world trip and now, back in the U.K, we continue to travel as often as we can. We use every school holiday and free weekend to get out and explore either at home or abroad.
2. How many times have you travelled to Asia and why do you love travelling there?
I have travelled to Asia before but this was our first time bringing the children. We all loved it! Asia is so different to the U.K in language and culture and there is so much incredible varied scenery, historical and religious sites to visit. Plus, every country in Asia is very different to its neighbour.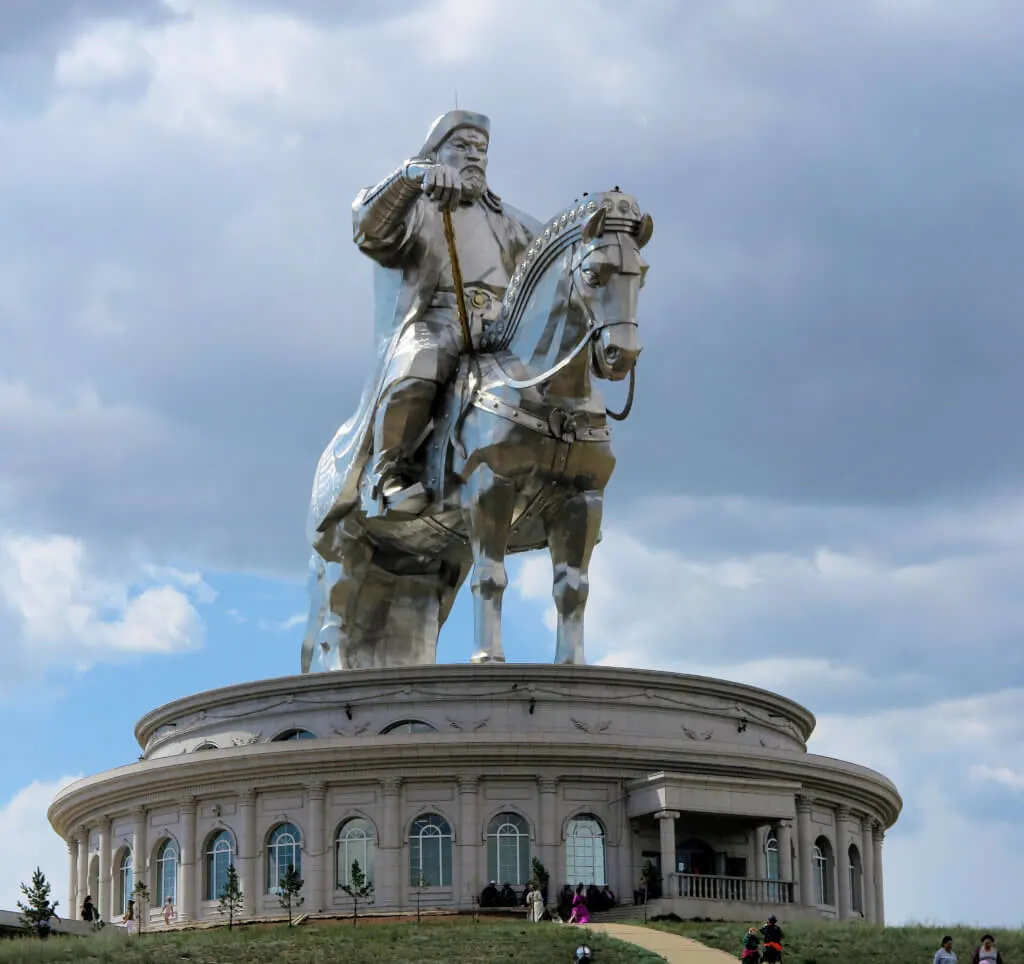 3. Why is Ulaanbaatar your favourite destination?
I think Ulaanbaatar was our favourite destination on our recent Asia trip because it was such a surprise! It is a fascinating city full of contrasts. People live in gers right next door to high rise tower blocks. There are recognisable shops from the UK high street adjacent to tiny, traditional craft shops. People wear the traditional tunics (called deels) and hats on city streets alongside business people in suits. And in a landscape of endless, sweeping grassy plains the supermarkets and markets are full of fresh fruit, vegetables and flowers!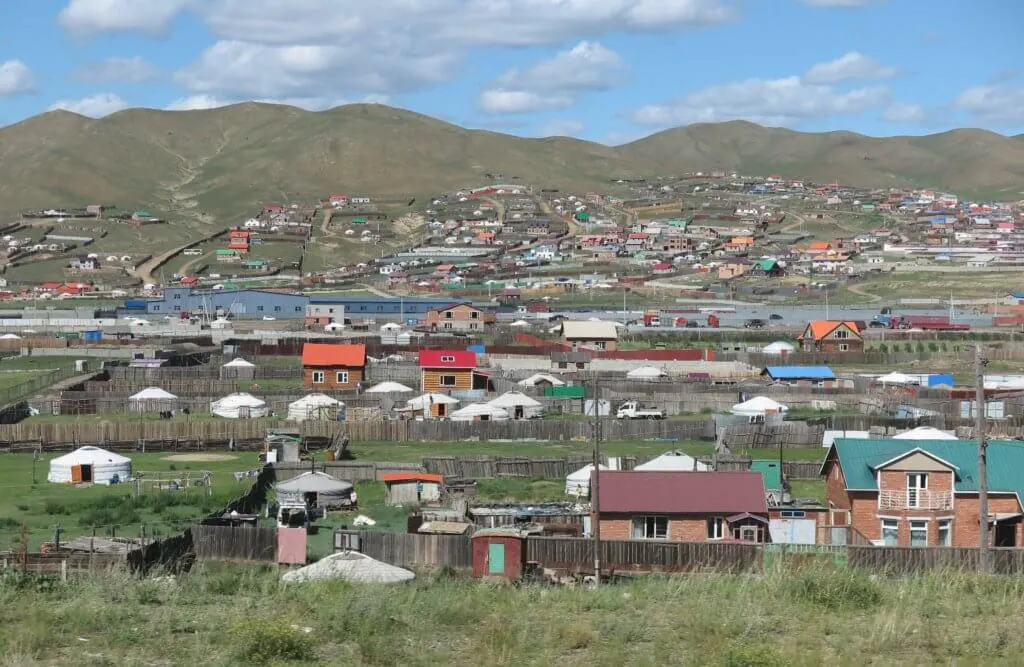 4. What were your top 3 activities for kids in Ulaanbaatar?
We visited many attractions, monasteries and museums in Ulaanbaatar and our kids have chosen very different ones as their top three!
They were fascinated by the giant 26.5 metre high standing Buddha at the Gandantegchinlen Monastery in the city centre and were mesmerised by the throat singing and music at the Tumen Ekh Ensemble.
They still talk about the International Intellectual Museum, sometimes called The Puzzle Museum. This is a four-floor museum dedicated to the Mongolians passion for puzzles. The kids loved the room where they were finally permitted to get their hands on some very challenging puzzles!
5. Where did you stay and do you recommend it?
We stayed in a private room in a small hostel called Legend Hills Mongolia. It was very central and with wonderful friendly owners. It was the cheapest accommodation in our year long trip and also the fastest Wi-Fi!
6. What did the kids eat?
We had lots of noodle stew (Tsuivan) and noodle soup (Guriltai Shul). Both were usually served with mutton. We all liked Khuushur, a type of meat pasty fried in oil. We also tried Aaruul, the infamous dessert which is made from sun dried sour milk. It is definitely an acquired taste!
7. How did you get around Ulaanbaatar with kids?
On foot. Ulaanbaatar is a sprawling city but the main sights are dotted around the central Sukhbaatar Square so can be easily covered on foot.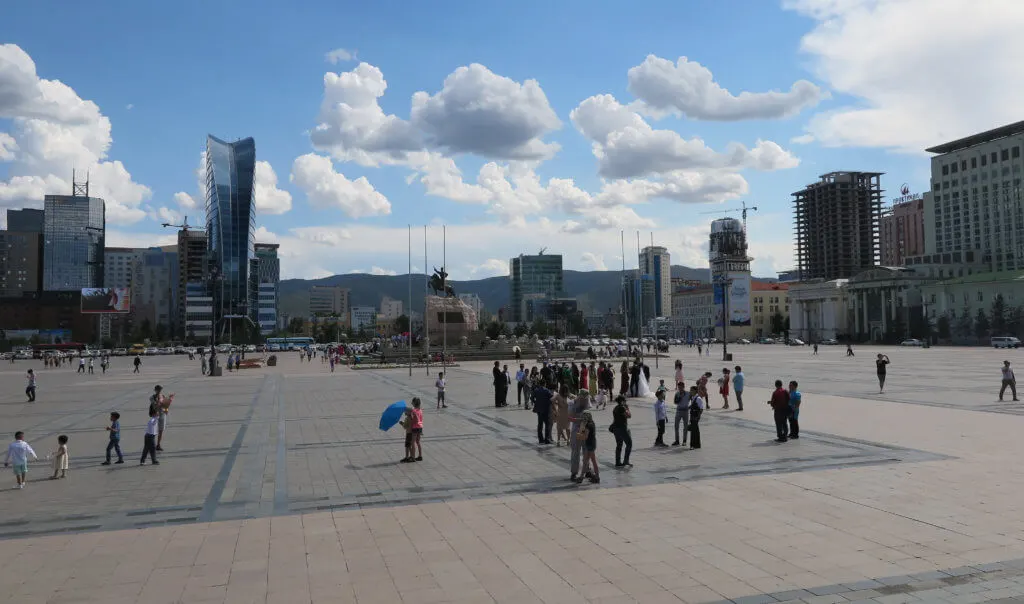 8. What is your top tip for families travelling to Ulaanbaatar?
Take your children to attractions and sights you may not think they will enjoy or 'sit through' because of their age. They will be so engaged and mesmerised they will surprise you. And try to allocate time to visit the beautiful places around Ulaanbaatar such as Gorkhi-Terelj National Park and the impressive Genghis Khan Equestrian statue.
9. What item could you not have done without in Ulaanbaatar?
A phrasebook and translation app! Lots of people speak a little english but it is respectful (if not always successful!) to learn some local dialect yourself!
10. Where are you off to next?
Walking in Madeira followed by more walking in the Scottish Highlands!
---
Read more about Map Made Memories on their website. You can also follow on Facebook and Instagram.
You may also like to read:
The BEST holiday destinations in Asia for family travel
10 Things I Learned Travelling the Trans-Siberian with kids
Bhutan THE ASIA INTERVIEWS – Bhutan with kids