It's twenty minutes since we left the town below and the trusty Land Rover navigates another tight corner, the clouds drift within touching distance and the road continues up, around and along the plateau towards Zomba Forest Lodge. There may be hotels, lodges and campsites further down the road which are easier to reach but surely none offer the welcome which awaits at this former colonial home, tucked away high above the Southern Malawian town of Zomba.
And relax
Built in the 1940's, the building and grounds are the perfect retreat for a few days of relaxing family time. With a garden straight out of a Victorian children's novel, your kids will soon disappear behind hedges, trees, hammocks and seemingly hundreds of seating options. Beware that a game of hide-and-seek here is especially difficult for the seeker(!), which gives some idea of the scale and beauty of the gardens.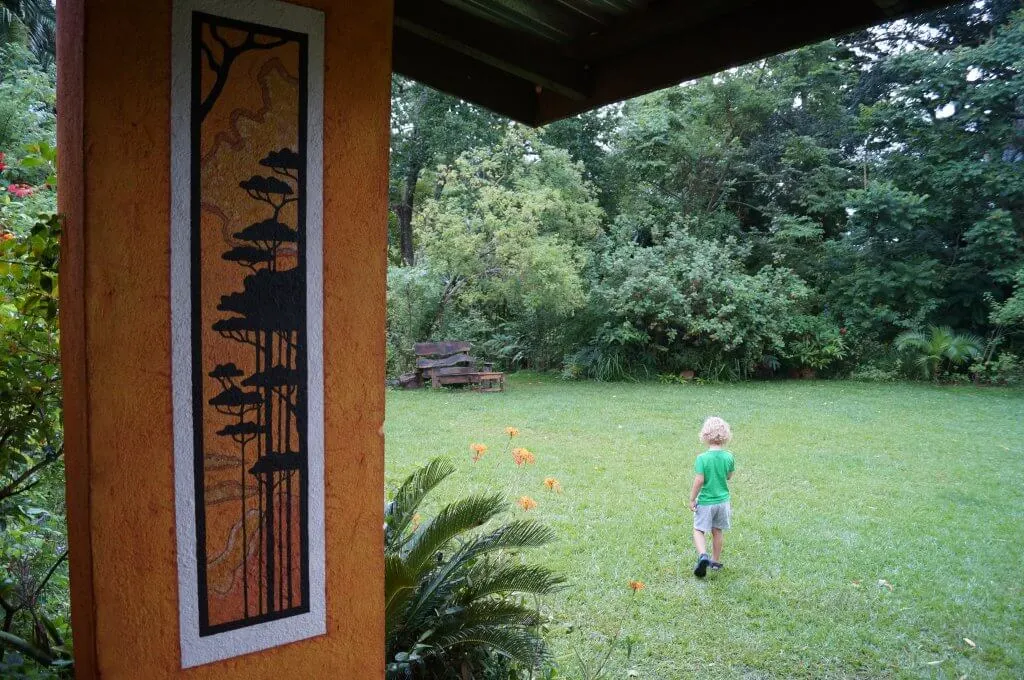 A home from home
Leave the kids to explore, whilst you meet Tom and Petal, the down-to-earth English and French/Malawian couple who have run this lodge for the past five years, and their two lovable dogs. Scattered with Tom's beautiful artwork, the atmosphere at the lodge is homely and sociable; more like you've stopped off at someone's house for the night rather than staying at another anonymous hotel. And with only four bedrooms and a shared dining area, you'll get to know your fellow guests well; we happened to share our visit with the very lovely Mini Travellers!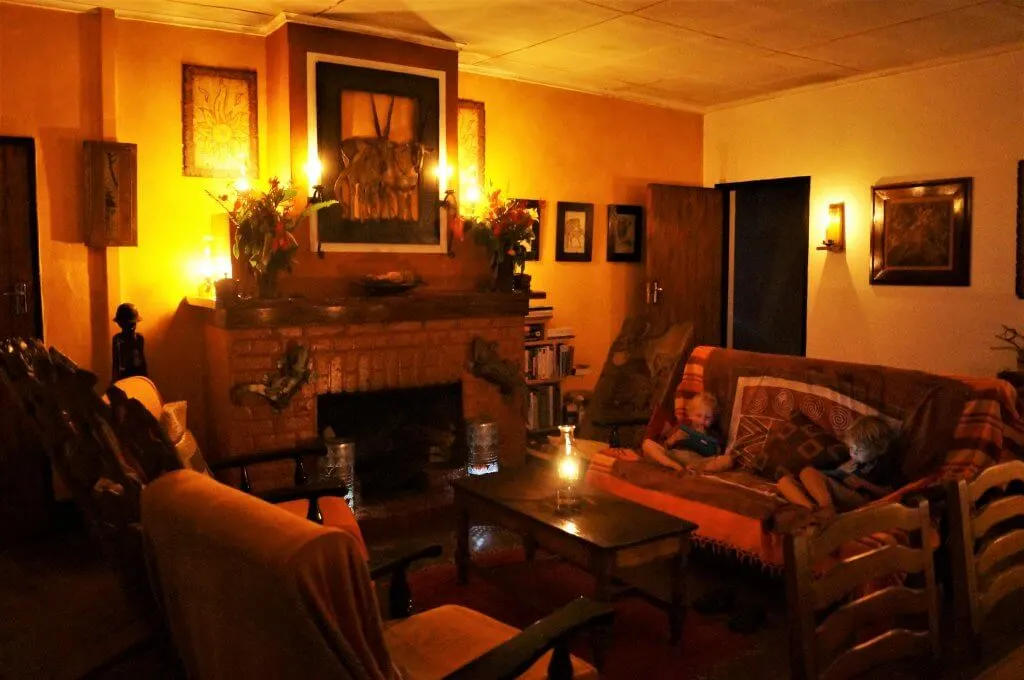 Kids of all ages will enjoy the space; from the aforementioned gardens, to several miles of footpaths through the forest to hidden streams and waterfalls. Once you've returned from an afternoon exploring, snuggle up in a chair and read one of the children's books from the library. In general, the lodge is kid-friendly without being kid-centric; children are made to feel very welcome but there is an expectation that they won't run around the house screaming and their meals are taken separately from the adults. We were fine with this but keep in mind when planning your stay.
Scrumptious food
The lodge only offers a full-board option so you will take all of your meals here which you will quickly come to realise is great news; the food here really is to die for. Okay, so we were perhaps slightly easy to impress because we'd been camping for several weeks. But as soon as we saw the menu poetically written on the chalkboard we knew we were in for a treat. The children are served a smaller dinner at about 6pm, which gives you plenty of time to enjoy a sundowner and get them into bed before you enjoy a sumptuous three-course dinner including such delights as Moroccan-style beef, cous-cous, and a Zomban berry dessert.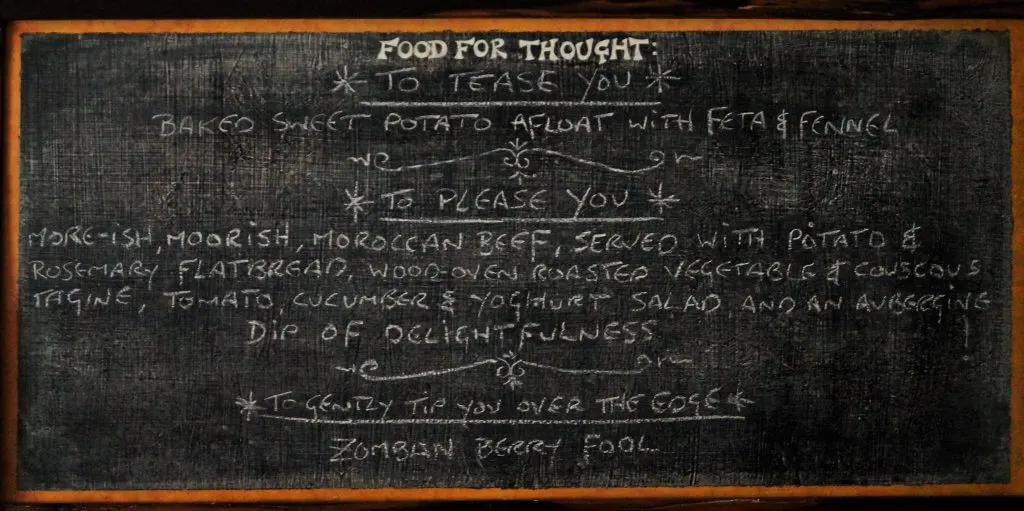 The bedrooms are just off the dining area so you can feel safe leaving the children asleep only a few feet away, knowing you are within earshot if they need you. If you're as lucky as us, they'll fall straight asleep after their afternoon exploring, leaving you to enjoy the wine and great conversation.
Peace and quiet
The fact the kids slept through should have come as no surprise though because it is soooo peaceful here. It might be because there is no electricity at the lodge (everything is powered by solar, right down to the cute little lanterns provided in the bedrooms), so it's almost complete darkness and silence at night.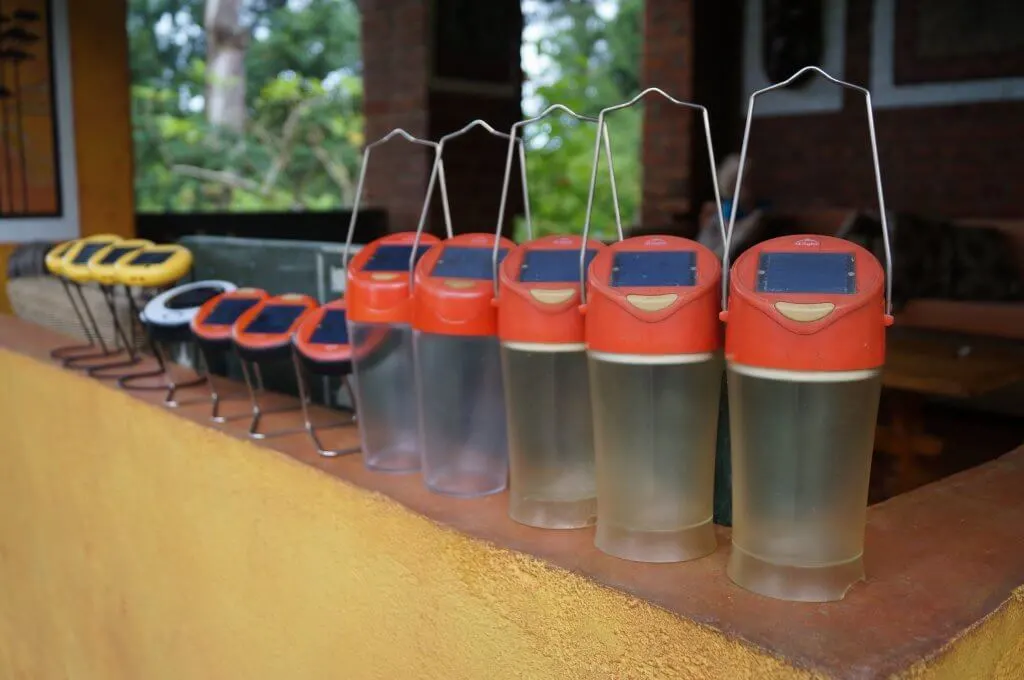 The usual kid's alarm call woke us at 6am and we were greeted by an atmospheric mist rolling off the hills, hot tea and coffee waiting on the porch, and the smell of freshly baked muffins drifting from the kitchen. A perfect start to the day.
The bigger picture
Tom and Petal are a mine of information about Malawi and are happy to answer any questions you may have. They are also very active in the local community, not only via their lodge and the jobs it provides but also in a tree-planting initiative they've started, aimed at ensuring their (and your) carbon footprint is as small as possible. Such a beautiful and pristine environment needs to be looked after and they seem to care passionately about this. Indeed, as Tom says, he'd be fairly short-sighted not to care about the forest seeing that he runs a forest lodge! But joking aside, their love of Zomba and Malawi in general is clear to see. You are welcome to make a donation to the tree-planting scheme if you wish.
How to book and getting there
As there is no electricity and all meals are prepared for you, bookings are only taken at least 24 hours in advance. You can email Tom and Petal at zombaforestlodge@gmail.com.
Zomba Forest Lodge is nicely located between Blantyre, Mulanje and Liwonde National Park, and the southern tip of the lake shore is only 2.5 hours away. Ensure you follow the instructions on the website for getting to Zomba Forest Lodge. DO NOT follow Google Maps as it will apparently take you all over the mountain!
---
You may also like to read:
Game Haven Lodge REVIEW
Mozambique itinerary with kids
Medical kit list for families travelling Africa
For more posts on Africa, head to our AFRICA page.