The Asia Interviews is a series of guest posts where fellow family travel bloggers talk about their best destination in Asia for family travel. TraveLynn Family hasn't been everywhere, and I love hearing about the adventures of other families in Asia and being able to share them with you.
Have you considered visiting Bintan with kids?
Just a one hour ferry ride from cosmopolitan Singapore is the tropical island of Bintan, Indonesia; the perfect destination for lazy pool days and a fascinating contrast to city life. You will need your passport if coming by ferry, but you're unlikely to need a visa as 169 nationalities are provided with a free 30 day visa.
1. Tell us a bit about yourselves. Where are you from and how often do you travel as a family? How old are your children?
Recent British expat to Singapore, Emma from Wanderlust and Wetwipes, tells us the ins and outs of visiting Bintan with kids, a top family holiday destination in Asia.
We are a family of 4. We are originally from the UK but have spent 8 of the last 10 years living abroad in Houston, Doha and now Singapore. The children (affectionately known as Thing 1 and Thing 2) are now 7 and 5. We travel as often as we can which usually works out as about once every 6-8 weeks.
2. How many times have you travelled to Asia and why do you love travelling there?
Before kids, my husband and I started a bit of a love affair with Asia and had a big trip every year for several years. We spent time in Indonesia, Malaysia, Borneo and India.
It took us a bit of time to get back to this side of the planet after we got married as it is quite far from the US! It got easier when we moved to Doha – we visited Thailand twice, the Maldives, India and Sri Lanka. Now that we are in Singapore we are very excited to do all the holiday planning and have already (2 months in) done two little island hops for the weekend.
We loved Asia pre-kids but we love it just as much now we have kids. Everything is so laid back and easy: the food is amazing (as long as it's not too spicy for my picky 5 year old!), the climate is gorgeous and there's just so much to explore. From history and culture to stunning beaches of tropical rainforests to amazing wildlife.
It seems to be a destination which has things that we all love doing as a family which has to be the end goal of travelling. If you're doing too much boring grown up stuff or too much kids focused stuff then half the family isn't having fun.
3. Why is Bintan your favourite destination?
Bintan was a new one for us. Not even on my radar as a destination before we moved to Singapore, it was recommended by lots of people living here.
Conveniently located less than an hour away by ferry it is super easy to reach which was it's first appeal. We were looking for a weekend getaway so spending hours at an airport or on a plane was out of the question. We actually chose a resort on the other side of the island (oops!) so we had a 90 minute drive to get there but when we did it was amazing. Hard to believe you are still so close to the hustle and bustle of day to day life in Singapore, it was like an oasis!
4. What were your top things to do in Bitan with kids?
The thing I loved about Bintan was that we were outside all the time. Having been cooped up for much of the year in Doha and even in Singapore to an extent with longer school hours, it's important to us to get outdoors when we can. Both our kids love swimming so we spend lots of time in the sea, on the beach and in the swimming pool.
But it was the kayaks that won the day hands down. The kids loved going out on them and begged to go out every day that we were there!
5. Where to stay in Bintan with kids?
We stayed at The Residence, Bintan. It is a truly beautiful hotel and has some wonderful rates to take advantage of. There were a couple of drawbacks – it is quite far from the ferry terminal (90 minutes) and the costs were quite high once there and it wasn't that easy to leave the resort and do your own thing which is what we love to do when we are travelling. That being said, there are plenty of options for day trips if you want them such as visiting nearby islands, learning about the local communities (including sea gypsies!) or shopping for local souvenirs such as batik or foods and spices.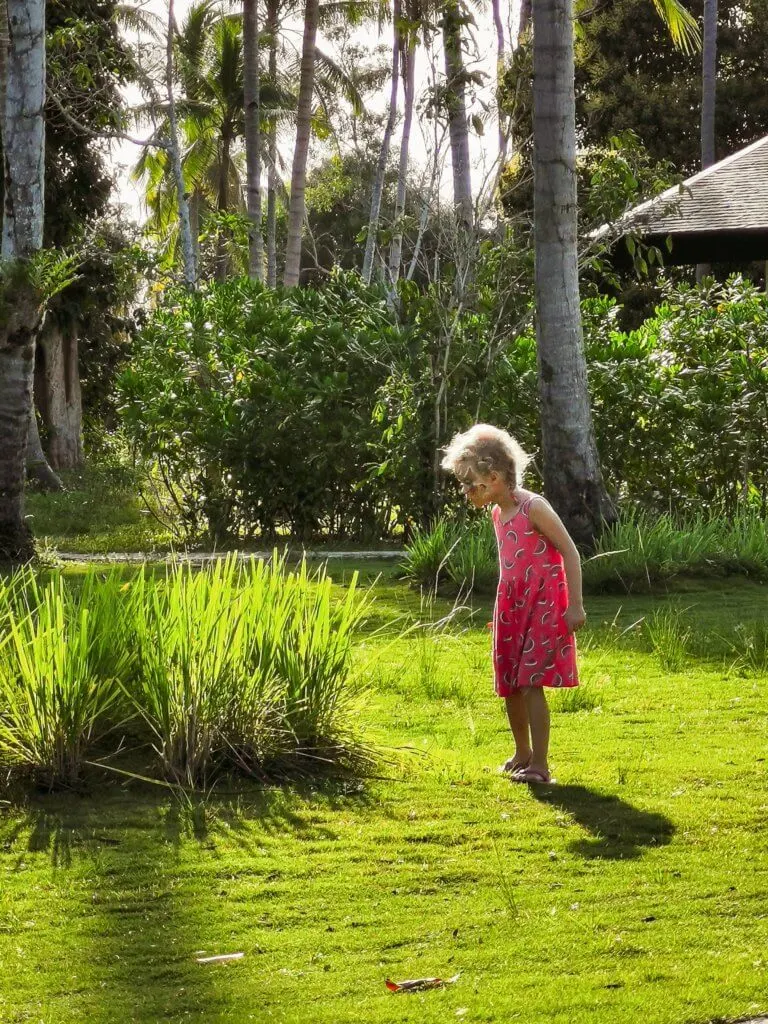 6. What did the kids eat?
The Residence Bintan has 3 restaurants to choose from. We usually try to encourage our kids to try new things at lunchtime so they ate some typical Indonesian dishes like nasi goreng, chicken satay and dim sum. At dinner time when they were more tired we let them choose western food.
7. How did you get around?
There was a bus to take us to and from the ferry terminal on arrival and departure. Apart from that we made the use of the resort bicycles a lot which was fun. And don't forget the kayaks!
Click here for ferry information between Singapore to Bintan.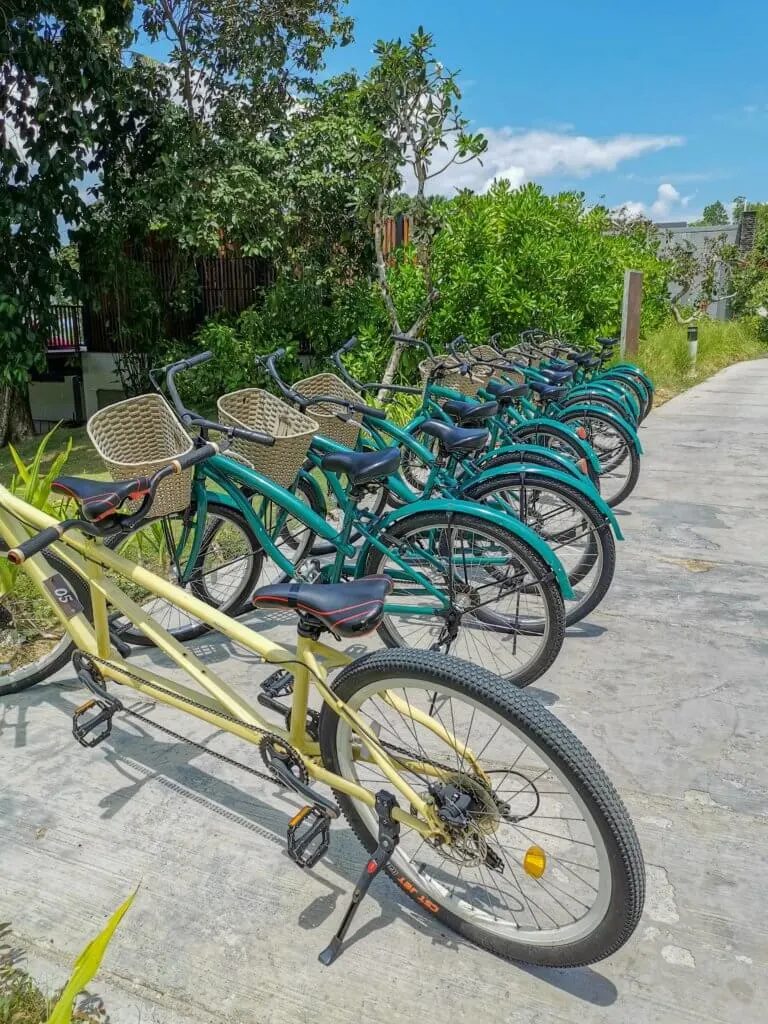 8. What is your top tip for families travelling to Bintan?
Have a bit more of a plan than we did! It was a very last-minute trip booked because we had a visitor in town and wanted to take her away. We didn't know much about the island or where anything was.
9. What item could you not have done without at Bintan?
Swimsuits! We were basically in them from breakfast to dinner hopping from the sea (which had a swing and some hammocks!) to the pool to kayaks and back to the beach.
10. Where are you off to next?
We're heading back to the UK for Christmas and taking a cheeky trip to Lapland from there (shh don't tell the kids!). Then in January we are heading to Japan to go skiing and explore a bit too – the itinerary is still in the making so we are very excited!
---
Follow Wanderlust and Wetwipes adventures on their website, as well as Facebook, Instagram, Twitter and Pinterest.
You may also like to read:
THE ASIA INTERVIEWS – Penang with kids
THE ASIA INTERVIEWS – Langakwi with kids
The BEST holiday destinations in Asia for family travel