Are you planning a trip to LEGOLAND Billund? Then read on for our ultimate LEGOLAND Billund tips.
If, like us, you have a LEGO-obsessed member of your family, a trip to LEGOLAND Billund feels almost like a pilgrimage. Located in LEGO's spiritual home in Billund, the theme-park is the ideal combination of thrill-seeking and brick building and is an absolute must-do if you're visiting Billund with kids.
LEGO traces its origins back to the 1930's when it was invented in the town of Billund in Denmark and, since then, LEGO and Billund have become synonymous with one another. As soon as you arrive in the town (usually at the airport which itself was built to meet the growing transportation demands of the company), you're transported to a world where LEGO is king.
For our own LEGO-obsessed son, it was a dream come true and this was felt no more so than at LEGOLAND Billund theme-park.
With such a special place to explore, it's essential you get organised to make the most out of your visit. In this guide, we'll give you tips on where to stay, when to go, what to see, what to eat, and much more besides.
Looking for more things to do in Billund as a family?
Then check out our guide to visiting Billund with kids.
Disclaimer: This post contains affiliate links. If you click to purchase, it is at no additional cost to you, and I receive a small commission.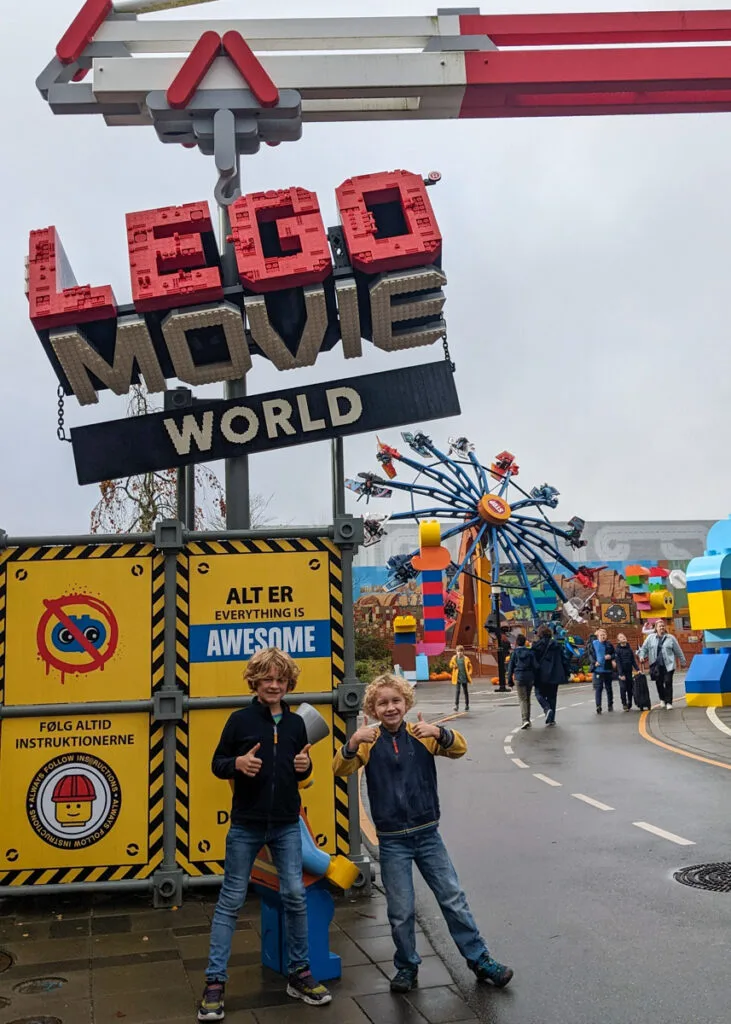 1. Stay in Legoland Hotel to maximise your time
A trip to LEGOLAND is a fun (but long) day, so it's handy if you're able to stay near the park to focus your energy on the fun stuff. And what could be closer than Hotel LEGOLAND, the 4-star hotel located right next to the park, with its own entrance.
Click here to check prices and availability of Hotel LEGOLAND Billund
Whilst not the cheapest option, there is something magical about sleeping so close to the park and you can choose from several differently themed rooms including Pirate and Adventurer. There are several restaurants on-site (breakfast is usually included in the room rate) with a few different options for dinner to suit most diets. You'll also find a shop and lots of LEGO-themed play areas to keep the kids occupied if they still have energy after the park.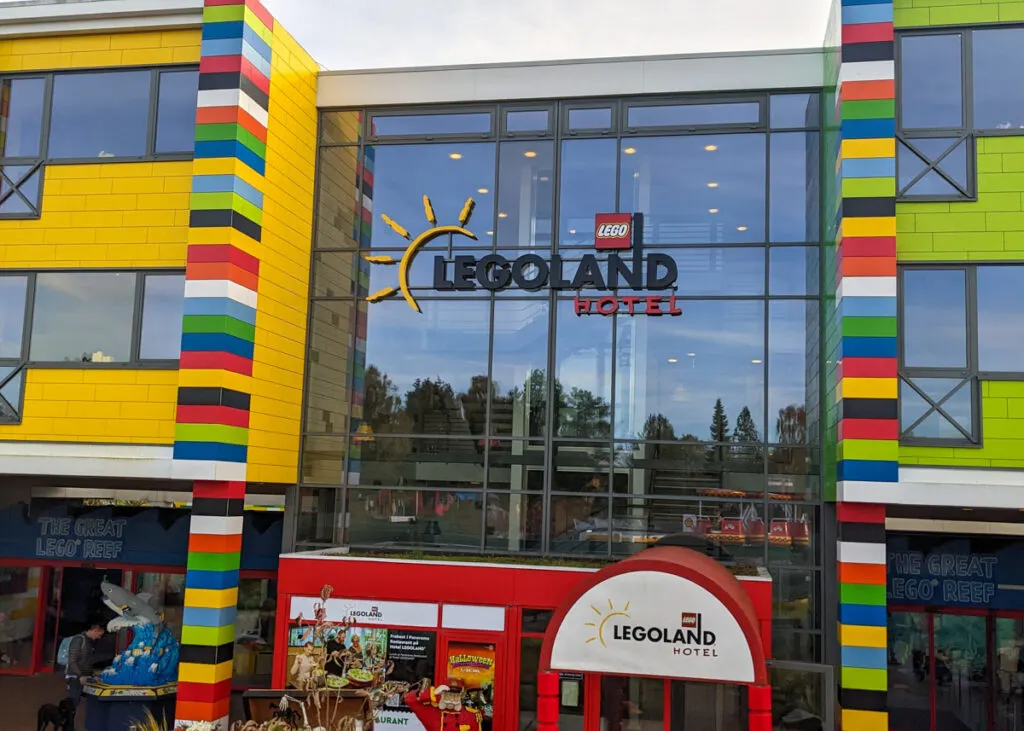 If you've ever stayed in other LEGOLAND Hotels such as LEGOLAND Hotel Malaysia, or Windsor, or Dubai, you'll know what to expect as they are built to an almost identical specification.
The best part is the location though, allowing you to skip straight into the park at the start of the day. Plus, as the day draws to a close, it's good to know you don't have a long drive ahead of you.
2. Check for park closures
Before your book, make sure you check the park website to see if the park is open when you plan to visit. During the winter months in particular, the park is usually closed on weekdays, but it can sometimes be closed on certain days during the peak season for maintenance or special occasions.
Last thing you want to do is pay for flights and accommodation to visit, and then find out the LEGOLAND Billund is shut!
3. Visit outside of weekends and local school holidays
As with most theme-parks around the world, it pays to avoid weekends and school holidays if you have some flexibility in your itinerary. LEGOLAND Billund is a popular attraction, particularly with visitors from Northern Europe and it can get very busy in peak periods.
However, if you do visit during the summer school holidays, LEGOLAND Billund mentions on their website that: 'Saturday is changeover day in the summer houses and therefore we typically have fewer guests in LEGOLAND on weekends during our high season. Tuesdays and Wednesdays are typically our busiest days.'
4. Measure up
Height restrictions can be a show-stopper at theme parks, with that pesky vertical ruler spoiling many a day and creating uncontrollable tears. Try to plan ahead using this helpful page on the website which lets you specify your child's height and see which rides are off-limits.
Doing this in advance is really useful to help manage expectations during your visit.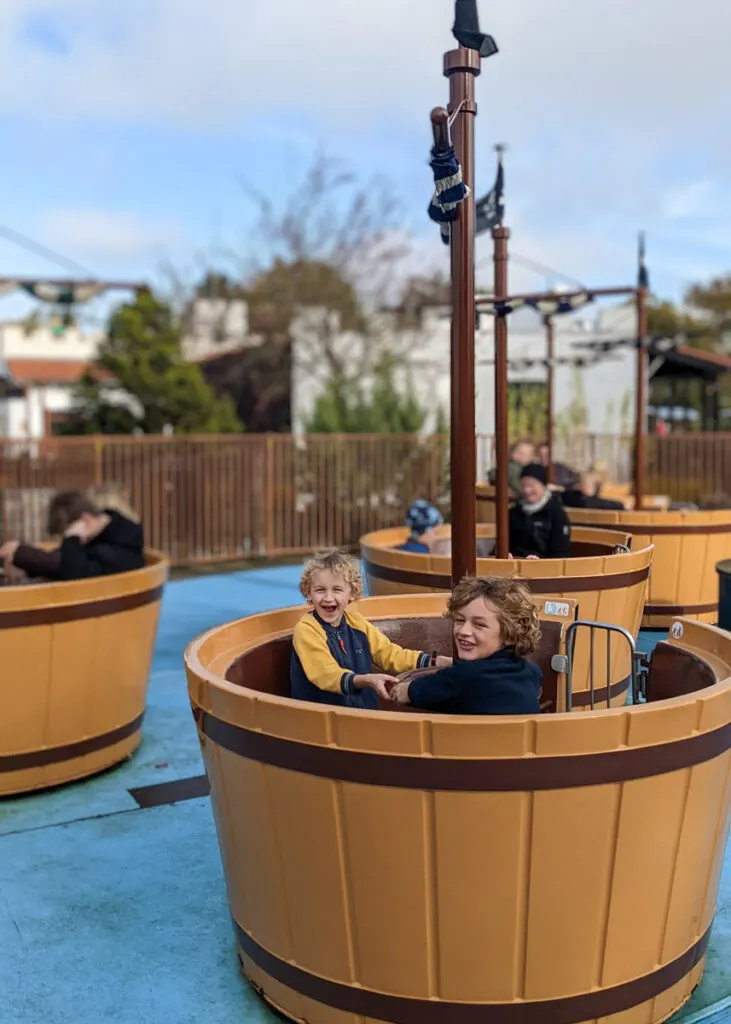 The good news at LEGOLAND Billund is that most of the rides are 120cm plus, similar to a lot of the kid-friendly rides at Alton Towers, so once they reach this magic height, they'll be able to ride almost everything apart from Apocalypseburg Sky Battle which is brilliant, but restricted to 130cm plus.
5. Plan in advance
In addition to checking your child's height in advance, there are other steps you can take to make the day a success. The best tip is to download the Legoland Billund app which lets you watch waiting times live (a great innovation), plan your route and access an interactive map.
It's free to download and also lets you book tickets in advance.
6. Book activities ahead
There are a few activities, notably Traffic School and the Creative Workshop which need to be booked on the day of your visit if you'd like to attend. They can't be booked before the day of your visit, so if there's one activity you definitely want to do, make sure you head over there early on and book yourselves in.
On quieter days, you might be fine leaving it later in the day, but it always pays to book as early as you can, if possible.
You'll be given a timeslot later in the day, try to arrive a few minutes early to register and get set up.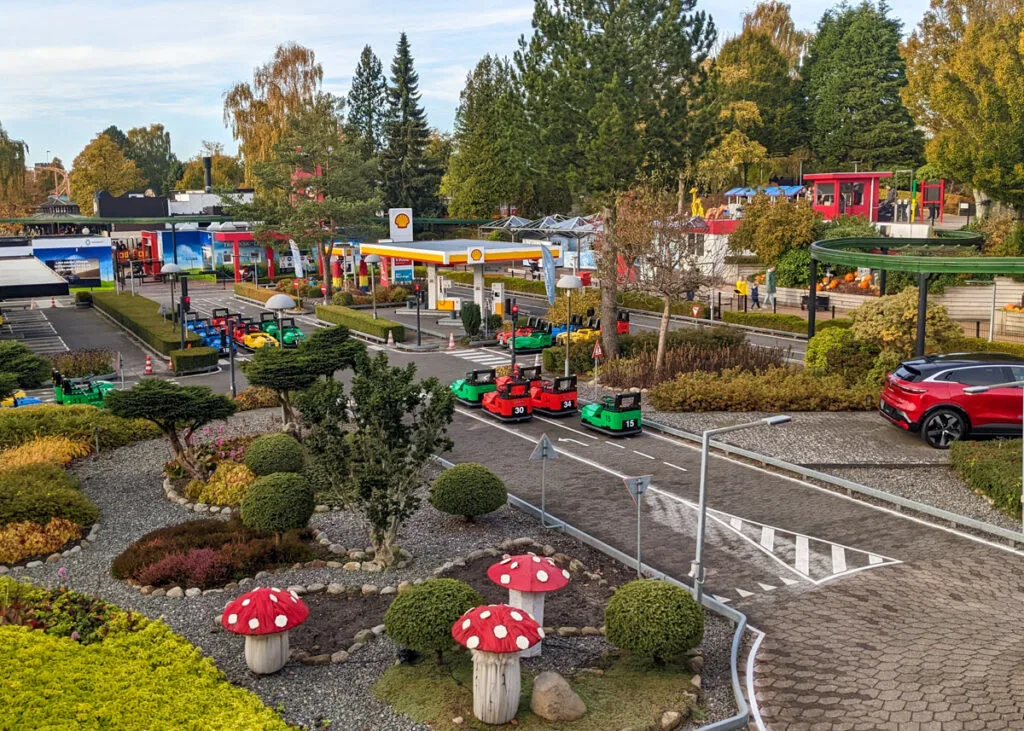 7. Eat lunch early
Lunch isn't just about food at the theme-park, it's also a good time for you and the kids to take a break and muster up some strength for the afternoon. Unfortunately, everyone else has the same idea so the food courts and restaurants can get very busy from 12:30pm until 2:30pm.
Try to eat either before or after these times, LEGOLAND Billund recommend visiting the food outlets between 11.30am-12.30pm, as they're usually less busy then.
However, the restaurants at LEGOLAND Billund are far from cheap, so it's worthwhile packing a picnic to save the pennies. There are lots of picnic benches dotted around the park.
Also remember to bring some small snacks with you, ideally things like biscuits and fruit which will provide a welcome energy boost and save you spending too much money at the park shops and vending machines.
8. Book tickets in advance
It definitely pays to book in advance if you can, you typically save a massive 30% on the walk-up price and you won't need to queue at the ticket office.
You can book via the app or online at the official website. If you're planning to visit more than twice in a year, consider getting the annual pass as it'll soon pay for itself.
9. Allow a full day, perhaps longer
During our visit, we had the luxury of a two-day pass which we'd definitely recommend if your wallet and itinerary can manage it. A two-day pass is only DKK99 extra than one day, so it can work out quite cost-effective.
It means you can take your time on day one, safe in the knowledge that you'll be back the next day to tick off anything you've missed, or repeat your favourites from the first day.
In any case, you'll almost certainly want to spend a whole day at the park, so factor that into your planning for the rest of your stay in Billund.
This is very different to other LEGOLANDs across the world where we've felt that a day was enough. LEGOLAND Billund is actually the biggest, which is understandable as this is the home of LEGO!
Although do make sure you allow enough time to visit the other family attractions in Billund.
10. Forget about buying queue-jumper add-ons
Based on our experience during our visit, it's not worthwhile buying any queue-jumper style passes at LEGOLAND Billund. The queues were fairly short, mostly less than fifteen minutes and sometimes we just walked straight to the front.
The passes they offer are called Reserve and Ride which allow you to reserve a specific time for a ride and then be alerted by the app when your time arrives.
There's three different versions depending on how much queue time you want to avoid, with the 'no-waiting time' option working out at DKK799 per person (approx £90) so it's incredibly expensive and would have been a waste of money during our visit.
11. Shop til you drop
You didn't think you'd get through the day without going through a LEGO shop, did you?
Theme parks love to catch you on the way out with merchandise, and LEGOLAND Billund is no different. Maybe we're biased as we love LEGO but it was actually quite a pleasant experience at the end of the day, with a fun LEGO store placed at the exit.
Try and save some time and money for it if you can, it's a good way to end the day and they have some items which you won't find elsewhere. Just don't forget about your baggage allowance.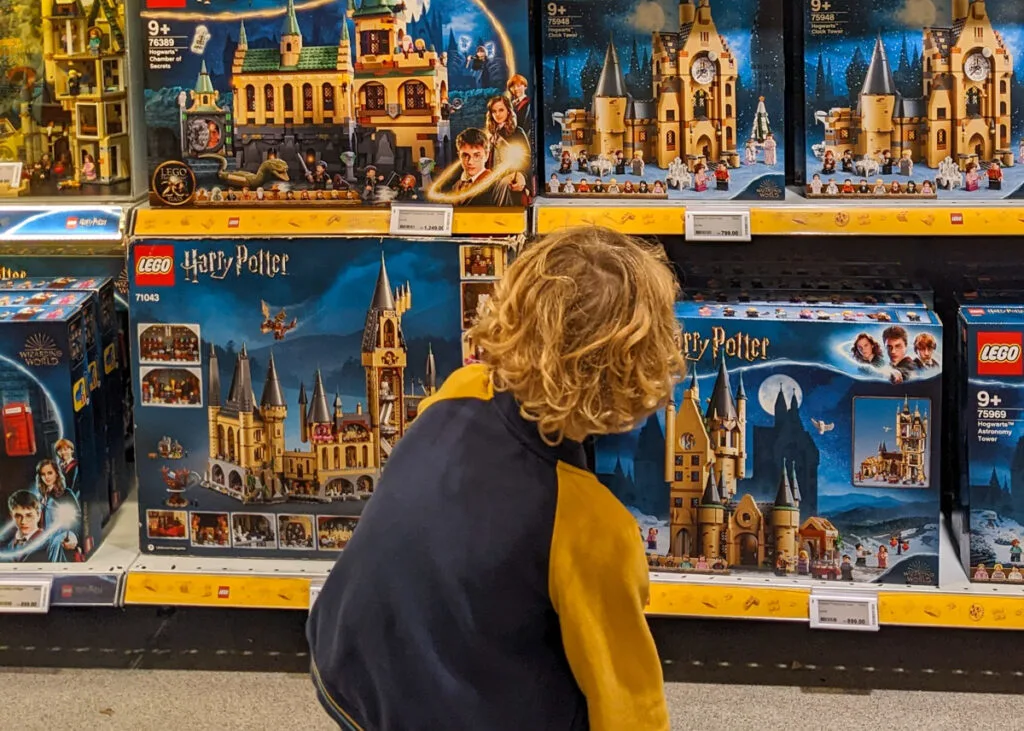 12. Check out Miniland
Sometimes overlooked, Miniland is definitely worth a visit, not least because it gives you all a chance to recuperate and take a break from the constant rides. There's always a quiet corner to retreat to and the LEGO structures are incredibly detailed.
We love finding a place or building we've visited in real life and, with the twenty million bricks on display, you're sure to find somewhere you recognise.
Final thoughts on LEGOLAND Billund
LEGO is a big part of our family so LEGOLAND Billund has been a place we'd wanted to visit for years, and it didn't disappoint.
The rides were much better suited for our kids (aged 7 and 8 at the time) than at LEGOLAND Windsor, and we felt it had a slightly more magical feel than LEGOLAND Malaysia, perhaps because we knew we were in the home of LEGO.
A stay in Hotel LEGOLAND is a fantastic bonus if you can afford it, giving you easy access to the park at the start and end of the day. The creators of the park have really captured the joy and wonder of LEGO, making it a great place to visit for the whole family.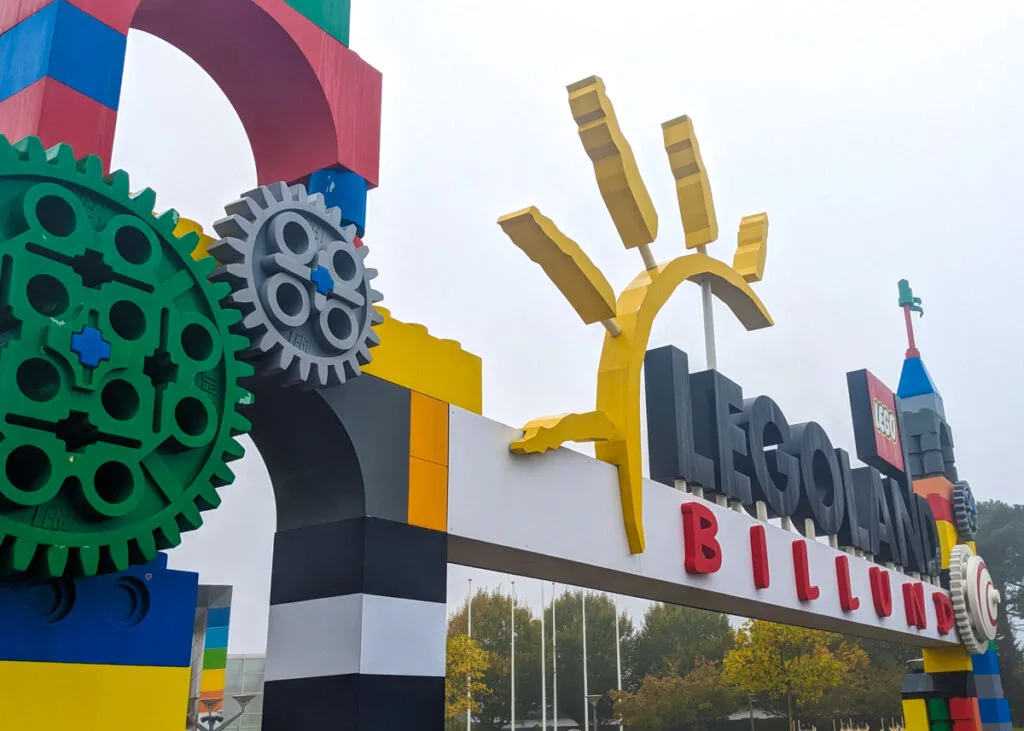 ---
You may also like to read:
Visiting Billund with kids
Copenhagen with a toddler in winter AND on a budget
Alternative European city breaks with kids