Our visit to Nuremberg after Christmas last year really took us by surprise. It was a city I'd always associated with a dark history, and really had no idea how much there is for families to do. There's the Transport Museum, Toy Museum, the castle, and Playmobil Park, and you can read all about these things and more in our recent post – Nuremberg with kids: Top 10 things to do. Plus the city is nicely compact, making it easy to walk around, and if you wish to venture further afield, the public transport is excellent.
Disclosure: Our stay was complimentary for the purpose of this review. All opinions are my own.
But what really made our visit special was our stay at the Holiday Inn Nürnberg City Centre. It's situated in the picturesque Old Town, meaning it's close enough to visit sights on foot, but it's tucked away from the hustle and bustle. It's a hotel which combines modern, international class accommodation, with cute B&B style features like free coffee and pastries in the foyer, and warm, welcoming staff.
Click here to book Holiday Inn Nürnberg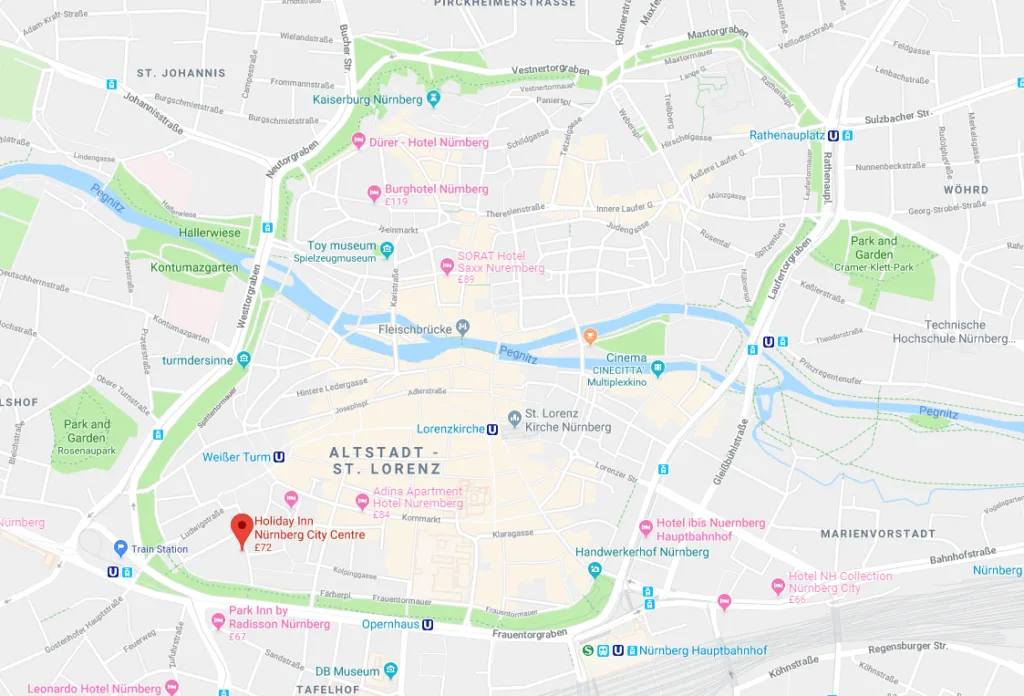 Family rooms
Holiday Inn Nürnberg kindly hosted our five night stay in a family room, which included bunk beds for the boys. Handily, the bunk beds are tucked in a corner, meaning that once the boys were asleep, we could put lights on to read and watch TV, whilst their area still remained reasonably dark and undisturbed.
The temperature-controlled rooms, are clean and modern, with tea/coffee making facilities, generous storage space, a safe, and spacious en-suite with deep bath and double sinks. Fluffy towels are standard. The sparkling apple juice left daily in the room's fridge is a nice touch. There are also black-out curtains, which are handy if visiting in the summer months.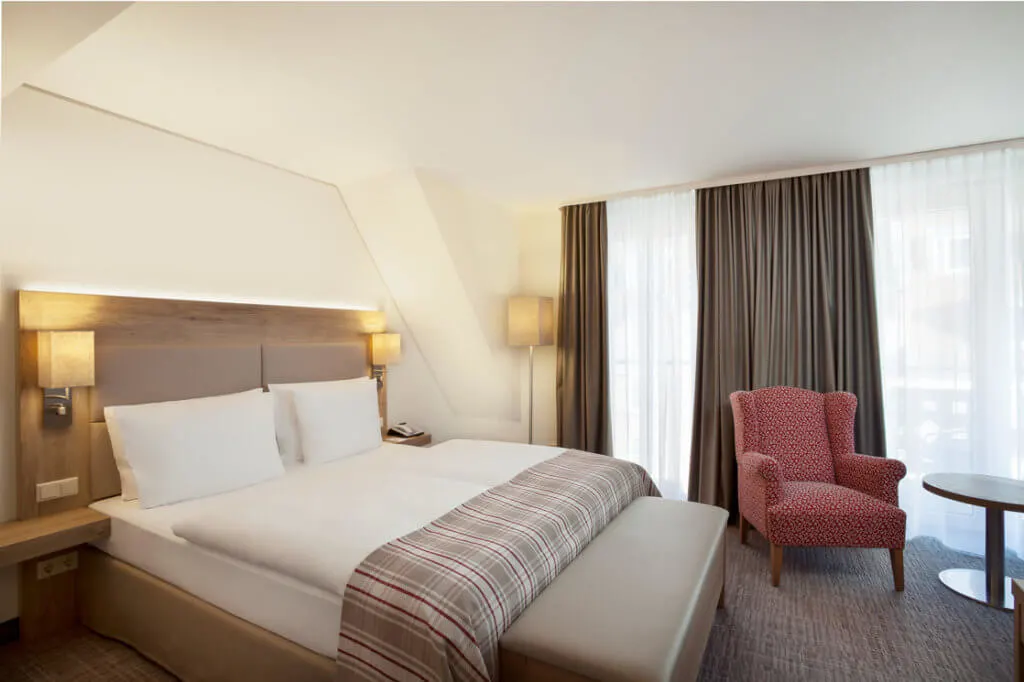 Dining
There's a restaurant on site and we enjoyed a couple of take-in dinners. However at a fee of €2.50 per dish (including sides) for room delivery, we decided to send down Dad to collect the food, rather than have it delivered to our door.
However, the highlight of our stay each day was the generous buffet breakfast each morning offering fresh breads and fruits, yogurts, cereals, meats, cheeses, and cooked breakfast options. As the breakfast was so large, we treated it more like a brunch and it kept us all going through to an early dinner, albeit with a couple of snacks along the way (where do my boys put all the food they eat?)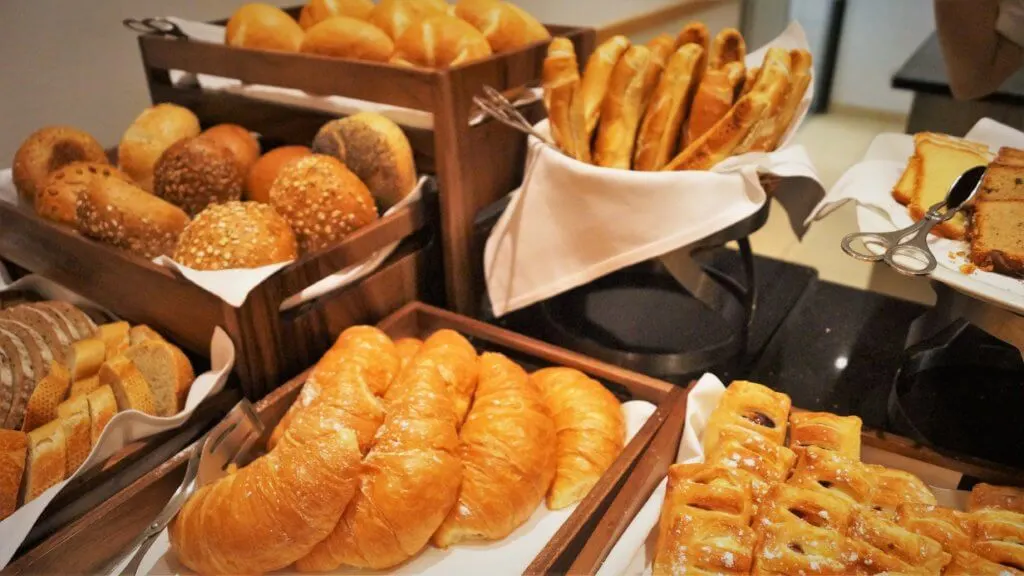 Check out
Check out is 12pm, meaning that our last morning was nice and relaxed (we didn't need to be at the airport until 1:30pm). A leisurely brunch and final stroll around the old town was a perfect end to our break.
Click here to book Holiday Inn Nürnberg
Getting to Holiday Inn Nürnberg
It's very easy to get from the airport to the hotel. Take the Metro (U2 line) direct to Plärrer (approximately 20 minutes). It's the a 5 minute walk to the hotel.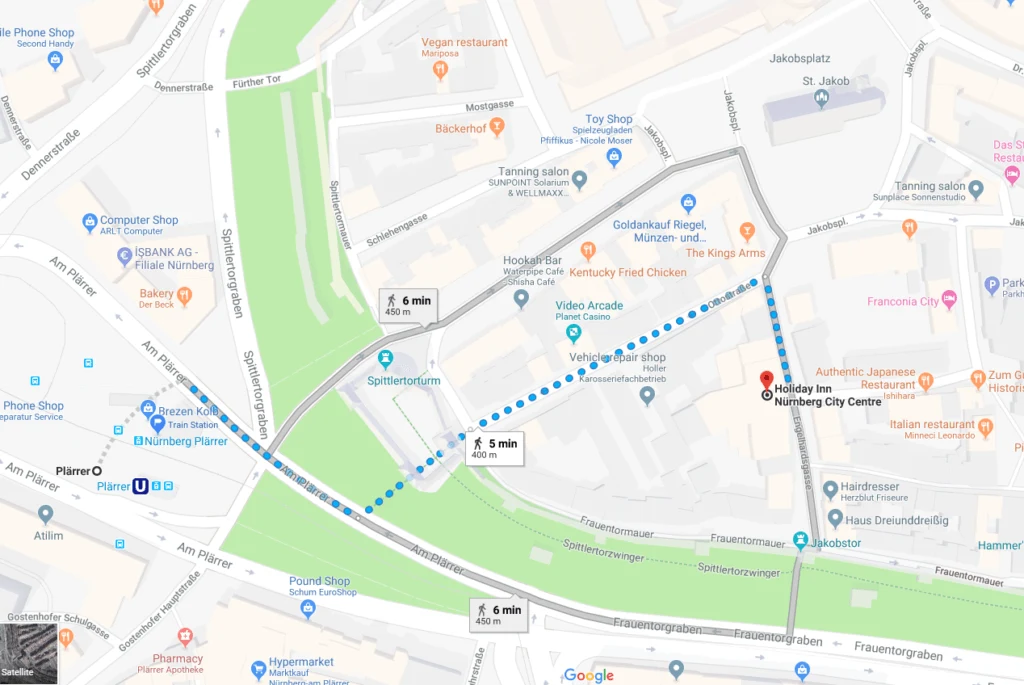 ---
You may also like to read:
Copenhagen with young kids
A winter weekend with young kids in Ghent, Belgium
Best Châteaux to visit in the Loire with kids