Green, spacious and intentionally low-key, Camping Lou P'tit Poun is a calm retreat from the crowds you'll find elsewhere in this busy and popular corner of south-western France. Whilst the main road location isn't initially promising, as soon as you are welcomed by the friendly owners you'll start to relax and slip into that chilled out camping feeling.
Disclaimer: This post contains affiliate links. If you click to purchase, it is at no additional cost to you, and I receive a small commission.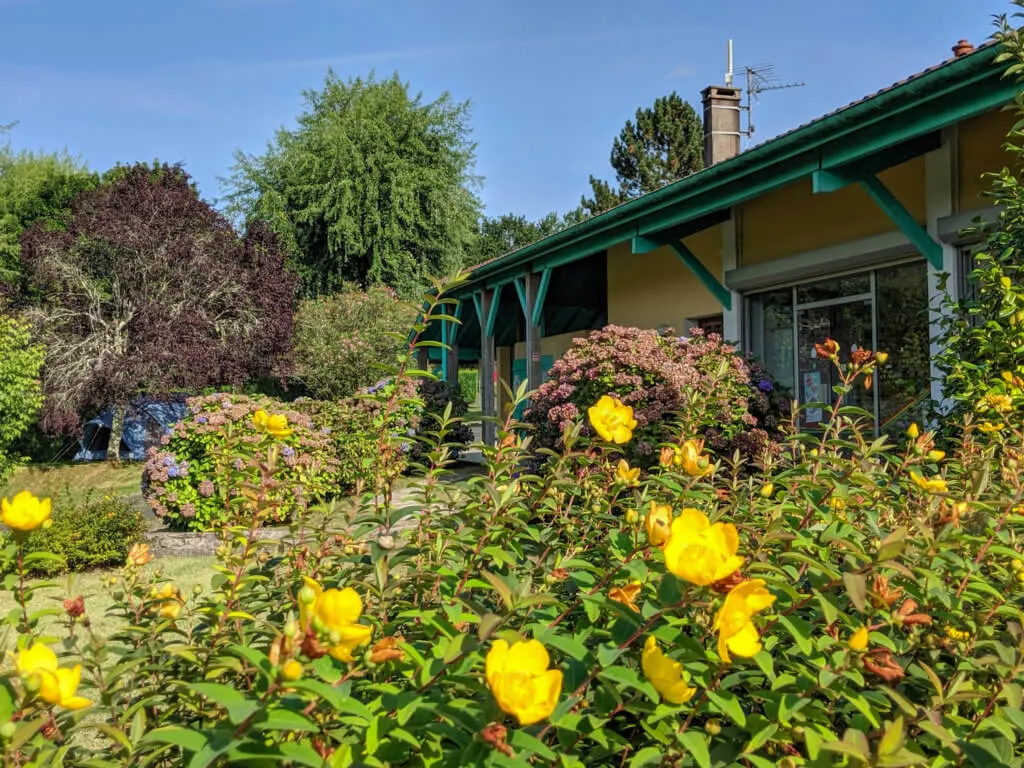 It should be said that if you're looking for a lively, upbeat campsite with kids clubs, live music and waterslides, this isn't for you. At Camping Lou P'tit Poun everyone is tucked up in bed by 10pm and there are strict warning notices about making sound after this time. Indeed there was quite an end-of-season vibe to the campsite during our visit in mid-August.
If you're looking for something with more of a buzzing holiday vibe, then head to nearby Sandaya Camping Le Col Vert, which sits on the shores of Étang de Léon and is an 8km bike ride through the pine trees to one of the most beautiful stretches of coastline in the world.
But, if you are in need of a change of pace, peaceful evenings and quiet facilities, this campsite will tick a lot of boxes. This was our fourth campsite on one of our summer road trips, and just what we needed after the previous campsite in the Spanish Pyreness. We absolutely loved it Camping Lou P'tit Poun!
Our camping pitch
We had the perfect pitch – a large grassy area, backed by shady tress, and situated a stone's throw from the playground so we could keep an eye on our boys from the comfort of our tent. The ablution block was close enough that the boys could go alone, and the quiet tarred roads around the campsite were perfect for their scooters. It all felt very easy.
All pitches are grassy, meaning it's nice and easy getting those tent pegs in, and electricity is available should you require. Plus, as it's a small site, you are never too far away from the central facilities, even if you're camped right on the edge.
Onsite facilities
The swimming pool, restaurant, ablutions and playground are all in the same area. There is a second ablution block elsewhere on site, but it was shut as the site was so quiet.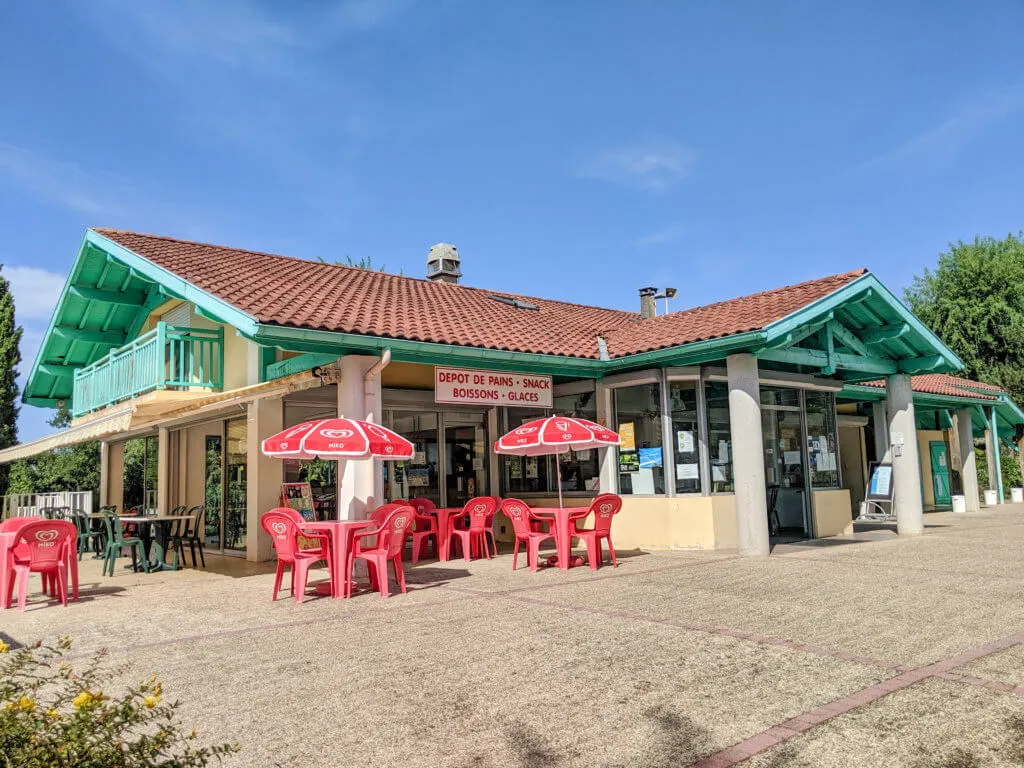 The restaurant menu is basic, and reasonable value. You can also purchase fresh breads here in the morning, just order the night before.
As always, the big hit for our boys was the swimming pool, which consisted of three separate pools (a baby pool, larger children's pool, and a larger deep pool). Do note that there is no lifeguard on duty, so watch your children at all times.
There is also another playground by the reception area, with a good climbing frame more suitable for older kids.
WiFi at Camping Lou P'tit Poun
There is good WiFi on site, and we also had 4G+ access from our phones.
What to do in the region
The area immediately outside of the campsite is rather uninspiring. It's a non-descript road, with an 'outskirts of town' feel to it. However, it's a 20 minute drive to the stunning stretches of beach along the south-west coast, medieval Bayonne is a 15 minute drive, and glitzy Biarittz (considered once of the best places to visit in France) is a 30 minute drive (arrive VERY early to get parking).
Do be wary of the strong currents at the beaches. Most beaches have lifeguards on duty and flags designating surfing and swimming areas. We visited Plage d'Ondres (the nearest to the campsite), which is a fabulous stretch of beach with cafes and free parking (again get there early). But we found the waves too strong to go in to the water with the boys (aged 4 and 5), even Daddy Lynn struggled to stand up in them!
Bayonne was a lovely day out and gets a big thumbs up from us. Follow the narrow streets lined with colourful window shutters, and you will soon stumble across its magnificent cathedral. There are plenty of dining options around, and we found ample parking here.
---
You may also like to read:
Unique France road trip itinerary for a summer camping with kids
Camping le Haras REVIEW: family camping in Languedoc-Roussillon, France
A family-friendly cottage in the Vendée: L'Ecurie Holiday Home REVIEW