2020 screwed everyone's travel plans. And in all honesty, I thought that international travel would be off the cards altogether for this year. But thankfully I was wrong, and we've just finalised our plans to head over to France later this month in our Bongo! I can almost taste those croissants!
This road trip is in collaboration with Eurocamp Independent.
Unfortunately this trip didn't go ahead as planned. Just 18 hours before our ferry, the UK government added France to the quarantine list and the FCO advised against all but essential travel to France. Eurocamp Independent understandably cancelled our trip. Hopefully we will be able to do this in 2021. But we did still go to France! Read about our Bongo camper travels in France during COVID.
This will be very different to last year's month long summer road trip in France. We're keeping a close eye on the news, especially with regards quarantine rules. We will need to wear masks on the ferry and in shops in France (which is the same in the UK anyways), and we'll have to make more of an effort to avoid crowds. But we'll be self-contained in our little home on wheels, our Bongo, and we cannot wait for the change of scenery!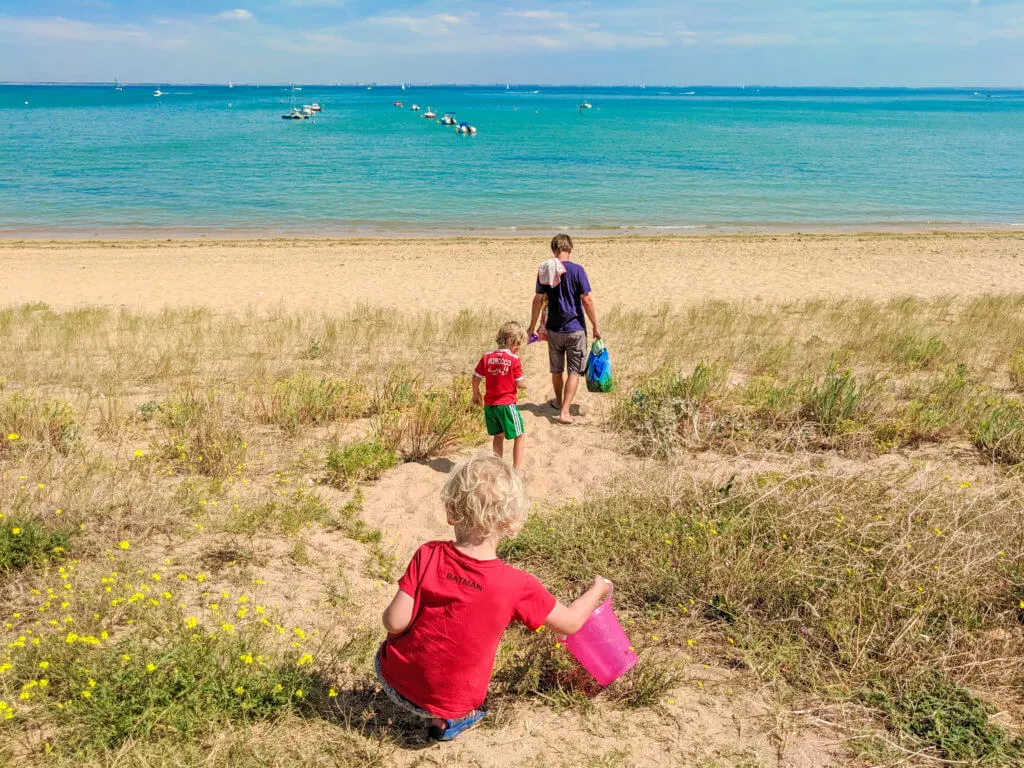 Eurocamp Independent
We've stayed at many Eurocamp sites over the years (our favourite was Limeuil in the Dordogne) and always stayed in one of their self-catering tents or mobile homes. The facilities are always fantastic, despite us choosing to stay on the smaller sites; think onsite bakeries for your morning bread run, swimming pools, perfect pitches, and a restaurant on site.
Now we have our Bongo, we have our own accommodation, but we still want to stay on lovely sites with the facilities. With Eurocamp Independent you can book campsites with all the quality of a Eurocamp site, but pitch up in your own accommodation. That's pretty pitch-perfect for us!
Our itinerary
This 18 day itinerary will take us from Calais, down to to the Ardèche, then on to the Alps, the Jura, and then back home. This trip is all about lakes and mountains and the plan is to stay 5 nights at each campsite.
As per usual, we have selected smaller sites. But as we now have the Bongo, we've also looked for sites where we can easily cycle to places, rather than driving off each day. Leaving the Bongo in the one place for a few days, not having to put the beds away each morning etc., makes for a more relaxing trip.
All sites have electricity and facilities are open (including swimming pools), but there will of course be social distancing measures in place.
Day 1 – Calais to Chalons en Champagne
Driving time: 2 hours 50 minutes
Campsite: Châlons-en-Champagne Campsite
We will be getting a late afternoon ferry from Dover (as soon as Jay has finished work). We opted for the ferry, rather than the tunnel, as we have credit outstanding from a cancelled trip back in May.
As we won't be getting into France until late in the day, we're doing a stopover at Chalons en Champagne enroute to the Ardèche.
We won't be arriving until 9:30pm and will leave early the next morning, so we won't have any time to explore the campsite and beyond. But being located just 12km from the A26 and A4 motorways, this site is perfect for a quick stopover.
Day 2-6: Ardèche
Driving time: 6 hours 15 minutes
Campsite: Les Ranchisses Campsite
This beautiful campsite is close to the quaint hillside town of Largentière, and set in the wooded grounds of an old farm. The surrounding views look fantastic, and as it's on the banks of the River Ligne we can go kayaking! Plus the swimming pools looks superb.
There are scenic walks to nearby gorges, so we'll be packing our hiking boots.
Day 7-12 The Alps
Driving time: 3 hours 30 minutes
Campsite: La Ferme de La Serraz Campsite
Just outside the village of Doussard, this campsite offers even more fabulous views. This is the Alps after all!
It's just a short drive to Lake Annecy, which is a perfect spot for an afternoon swimming and admiring the mountain backdrop, and I'm sure we'll be doing some more hiking.
Day 13-17 The Jura
Driving time: 2 hours 30 minutes
Campsite: Domaine de Chalain Campsite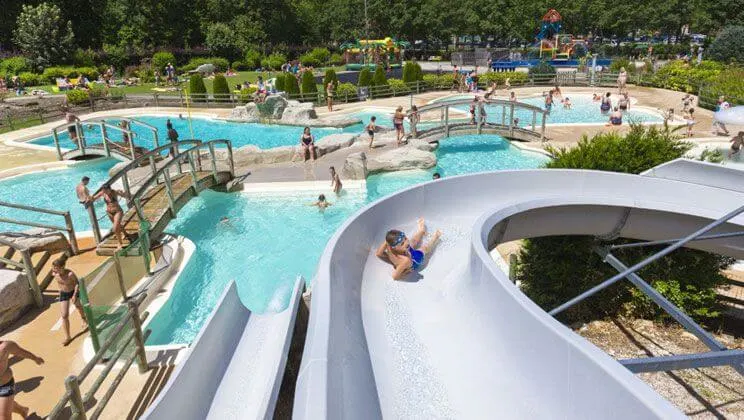 This is where we hope to get in some beach time as the campsite is right on Lac de Chalain. It's also very close to Cascades du Hérisson waterfalls.
I imagine the boys will be wanting to spend a lot of time in the swimming pool with the slides!
Day 18: Drive back to Calais
Driving time: 6 hours
---
You may also like to read:
Our Mazda Bongo packing checklist
France road trip itinerary for a summer of family camping fun (1 month)
Top things to do in the Dordogne with kids