"Let's just do it," I decided, "and see where it goes."
We had just tucked the boys into bed at The Tamajun Hotel in Chanthaburi, Thailand, and were enjoying a couple of Chang beers on the wooden veranda overlooking the river. I had been receiving messages from friends asking for tips about travelling with young kids (our boys were 1 and 2 years old at the time) and one friend mentioned that I should become a family travel blogger.
*This post was originally written for my 2 year blogiversary, but I've updated it for my 3 year blogiversary! And according to the Collins Dictionary 'blogiversary' is actually a word 😉
Jenny and Jay's UK to Australia Blog
We had actually started a travel blog back in 2007. This was pre-kids, when hubby and I travelled for 8 months overland and sea (no planes) from the UK to Sydney; we took a freighter from Singapore to Brisbane for the last leg.
This blog was really just a diary to keep friends and family back home up to date with our adventures. We never continued writing once we settled in Sydney, and in all honesty, forgot all about it. But for anyone interested, here's the link to Jenny and Jay's Blog!
This new family travel blog would be different though. We had travelled extensively before kids (read our story) and we wanted to continue our travelling lifestyle. This blog would hopefully inspire and provide tips to like-minded parents who wanted to do the same. We had no plans for what it would become, we just thought we'd start it and see where it went.
Starting TraveLynn Family
Once we returned from that family holiday in Thailand, Jay (hubby) wrote our first post – 10 reasons to travel with young kids. We hit publish, set up a Facebook, Instagram, and Twitter page to tell our friends about it, and TraveLynn Family was born!
Note that Jay wrote the first blog post. I never considered myself a writer back then, I was more into the photography and social media side of it. However, after a few weeks I decided to start writing some posts myself, and I loved it.
I was a SAHM at the time and this creative outlet was just what I craved. I found the writing process calming and rather therapeutic, and when you're writing about something you're passionate about and know a lot about, well, once you start, the words begin to flow.
Those early posts are far from my best work, and most of them were written late at night once the boys were finally asleep. But as with most things in life, the more you do it, the better you become. Well that's what I like to think anyways…
Growing the family travel blog
When we moved to India in April 2017, the blog really took off. Whilst living in Bangalore we took every available opportunity to travel when Jay wasn't working, be it a weekend in Hampi or Pondicherry, or flying to Northern India or the neighbouring countries of Nepal and Sri Lanka.
People seemed interested that we were doing something different; although through the blog I've connected with so many similar families and there really are a lot of us travelling the globe intrepidly with our young kids.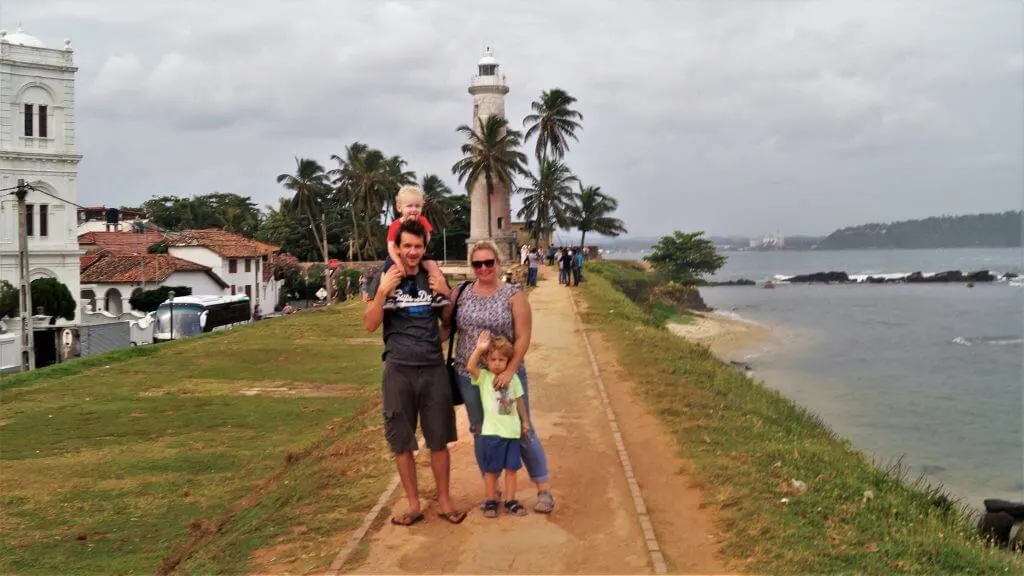 Our 101 days overlanding Africa in a Land Rover brought more followers, as again, I suppose it was something a bit different.
Since returning to the UK in July last year and setting up a new life in the Peak District, we've managed to continue our travels (albeit around school term) and have in turn created more and more content for the blog.
I thought keeping up with our travels would have been tricky with the restrictions of school and European travel costs, but over the past 18 months we've had some amazing trips including two separate Iceland road trips, a Morocco road trip, and a 4 week camping road trip in France, (we do like a good road trip!) as well as lots of city breaks in between, and I managed to sneak in a little mumcation in South Vietnam.
If you're wondering how we afford to travel so much, have a read of this post.
Becoming a family travel blogger
Since finishing a Masters at Nottingham Uni back in 2004, I've worked as a spatial software consultant (my short-lived corporate years), a travel agent, an actor, a wine adviser (hello free wine!), a performing arts teacher, a swimming teacher and even started a little sewing business called Sew Ape. You could perhaps call me flaky, or indecisive, but I've just always fancied trying new things, although I always thought that blogging was just a hobby.
If you told me three years ago that blogging would become my 'job', I would have stared at you in complete disbelief. I had no idea that you could make any money out of blogging, and I certainly didn't imagine all the amazing opportunities that would come our way. Nor did I really appreciate the amount of work that goes in to becoming a travel blogger and making it successful. Over these past years I have learnt a lot about building a website, growing page views, SEO, coding, as well as social media strategies, networking and content creation (yes – a lot of this used to be foreign lingo to me too).
And would you believe that this is technically the longest I've ever been in one 'job'?!
Travel blogging is the first job I've had where I've thought – "this is long term". It allows me to work from home, be totally flexible about my hours, talk about travel all day, and enables us to travel more as a family (which is what we love to do).
We've been hosted by tourism companies to promote destinations such as Johannesburg and Iceland, been invited to stay at accommodations across the globe, and worked with prestigious travel brands, including Lonely Planet, Mountain Warehouse, and Vango.
In fact, I often feel uncomfortable telling people it's my job as it sometimes sounds too good to be true, even to me.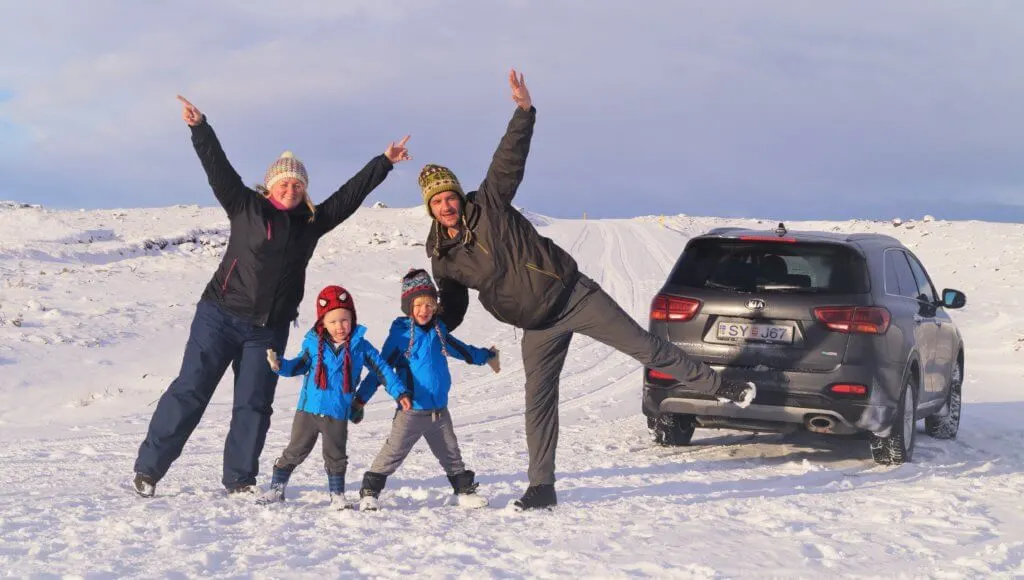 How do I make money from family travel blogging?
I make money from lots of different revenue streams, and I've learnt that you cannot rely on just one. My income can fluctuate A LOT from month to month, and having different revenue streams helps balance this out somewhat. But family travel blogging is not something to get into to get rich quick. It takes A LOT of unpaid hours to build and grow a blog.
Some of my income is from affiliate links. This may be an amazon link or a booking.com link, for instance, where I have recommended a product or accommodation on the website, and I receive commission if you click my link to purchase (this is at no extra cost to you). There is also advertising on my website, which I am paid for.
I also get paid on occasion to write travel articles for online and print magazines, or sponsored posts for my own website, and also to publish posts on my social media channels like this one for travel vaccination advice.
In all instances, whether I am paid, hosted (complimentary accommodation) or gifted (I'm sent a product for free), I will always disclose this to my readers (you may sometimes see #ad #hosted or [AD] in my social media posts), and I will ALWAYS say EXACTLY what I think and be honest with you. For example this campsite review isn't very favourable, and this post advises people with young kids NOT to go to the Alpkit outdoor festival.
It sounds like the perfect job for a travel-loving Mum!
It's not all smooth sailing. For a good 18 months I built the blog around looking after my boys full time and whilst we lived in India for a year, neither of them were in nursery/pre-school. This meant lots of late nights and very early mornings, writing and editing, for no payment whatsoever. Although I started to get invites from accommodations asking me to write a review for my blog and post to my social media channels in exchange for a complimentary stay. One of the first invitations I received was from the Savoy Hotel in Copenhagen, and since then I've reviewed many hotels across the world, including Living Heritage Koslanda (Sri Lanka), Ayana Fort Kochi (India), Game Haven Lodge (Malawi), and Green Bay Resort (Vietnam), to name a few.
Whilst these may sound like a free holidays, in all these instances I am working. I'm making notes, taking photos, posting to social media and even writing the blog post(s) whilst I'm there.
Don't get me wrong, I love it. But I just want to portray the full picture for anyone believing us family travel bloggers get 'free' trips. There's a lot of work that goes behind the scenes.
Plus I never switch off when travelling now and have to really make an effort to put my camera down, and appreciate the moment. I'm always wondering how a particular view or scenario could fit into a social media or blog post.
The future of TraveLynn Family
We've been back in the UK for almost 18 months now and had some amazing European trips, as well as our Moroccan road trip. School kids actually get a lot of holiday time in the UK, but we've had to be organised and savvy to be able to afford to travel as much as we have done within the school holidays. Check out my post about how we afford to travel so much as a family.
But plans are in motion for another BIG adventure. We're in the very early stages, so I can't share anything with you yet… Watch this space 🙂
As for the future of the blog, even though I've now been blogging for three years, there's still have so much to learn, and Jay always comments that I never switch off (I think any self-employed person has that). But I love it! This job fits so well around my family and gives us amazing travel opportunities, I think this is one that I'll stick at for a bit longer…
---
You may also like to read:
How we afford to travel with kids
What is the best age to travel with kids?
Our Story