What a fantastic year of travels 2017 has been for TraveLynn Family! It was the year we moved to Bangalore, India, and it's been a rollercoaster of an adventure! There have been some ridiculously frustrating times (e.g. 6 months living under a building site!), but the energy and vibrancy of this magical place gets under your skin and it has been the perfect base for some incredible travels.
So in chronological order, here are TraveLynn Family's top twelve travel highlights of 2017, starting with a couple of European trips…
1. Eating waffles at Ghent's Winter Markets
READ: Ghent with kids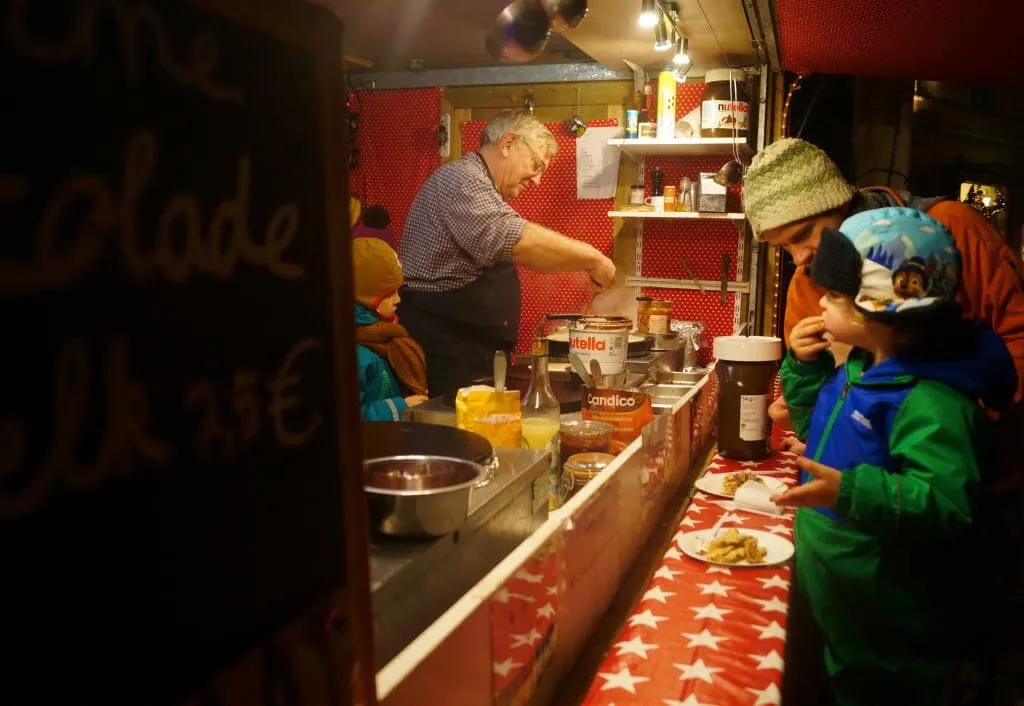 On New Years Day from our home in Kent, UK, we took the ferry across to Calais and drove to Ghent, Belgium.
With its cobbled streets and fairytale charm, it's a wonderful place to explore with kids and we'd timed our visit with the Winterfeesten, a Winter Festival embracing all things Chistmassy and cold.
We loved exploring the central castle (Gravensteen), where rooms showcasing weaponry and torture devices were transformed into a Winter Wonderland with balloons on the ceiling, piles of presents and snow scenes! It was bitterly cold for our visit, but the scrummy hot waffles from the markets certainly took the edge off!
2. Kids' Art Class at The National Gallery of Denmark
READ: Copenhagen with kids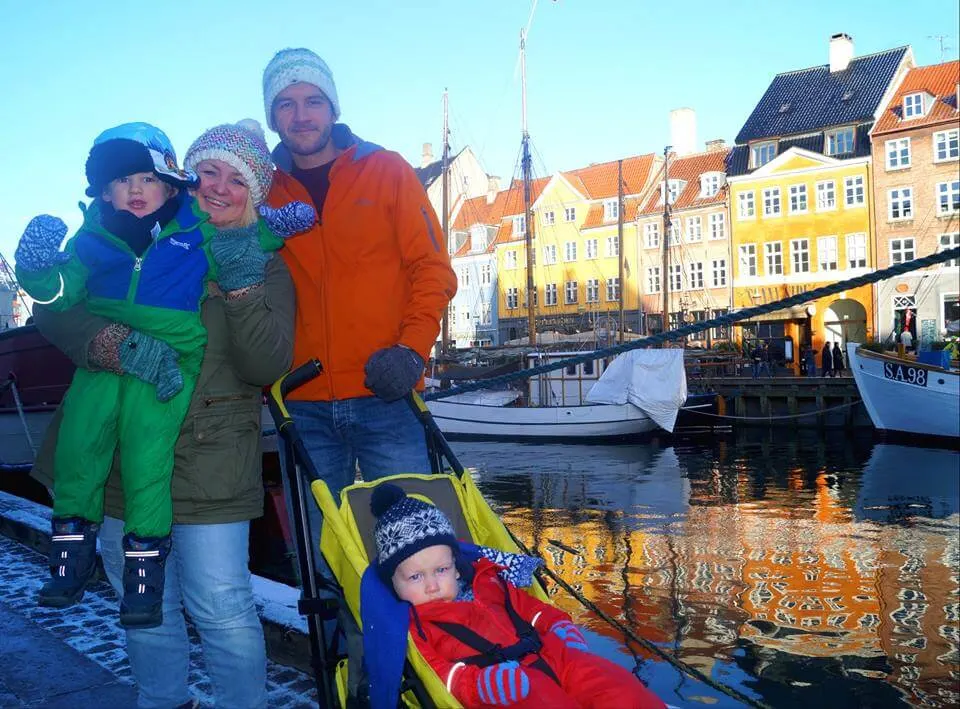 Late January isn't the most obvious time to visit Copenhagen. But we found a fantastic deal with Easy Jet from London Gatwick (GBP120 return for all the family) and the lovely Savoy Hotel had invited us to stay.
Again, it was bitterly cold, but that really wasn't a problem. Copenhagen is perhaps one of the most kid-friendly cities we have visited and there are so many indoor activities to escape the cold.
If you are visiting over a weekend, The National Gallery of Denmark lays on some fantastic children's craft workshops.
3. Hiking in the Peak District, UK
READ: Peak District Kids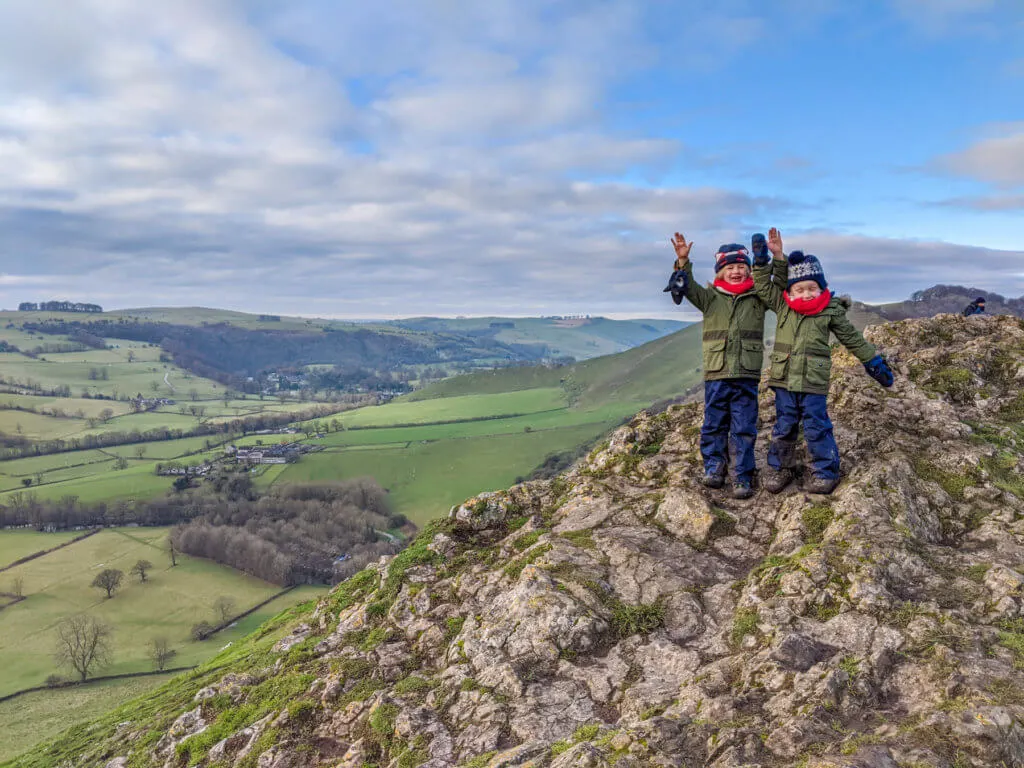 Despite living in India for the majority of 2017, we still managed to visit the Peak District three times. We absolutely love it; green rolling hills, dry stone walls, quaint country cottages and old pubs serving real ale in front of a roaring fire.
It's our happy place, and there's nothing better than a long walk across the dales, followed by a hearty pub lunch.
EDIT: We moved to the Peak District in 2018 and launched the Peak District Kids website!
4. Decompressing at The Sheraton, Abu Dhabi, UAE
READ: A stopover in Abu Dhabi with kids
When we left the UK for our new lives in Bangalore, we flew via Abu Dhabi.
As you can imagine, it had been quite a stressful few weeks (actually, months!) packing up our home, finding a tenant, sorting visas, saying our goodbyes.
So we treated ourselves to Sheraton, Abu Dhabi. It was the perfect decompression before the chaos of India. The kids' swimming pool and man-made beach was a huge hit with the boys and we loved a stroll along the nearby Corniche in the evenings.
5. Riding the overnight sleeper trains, India
READ: India with kids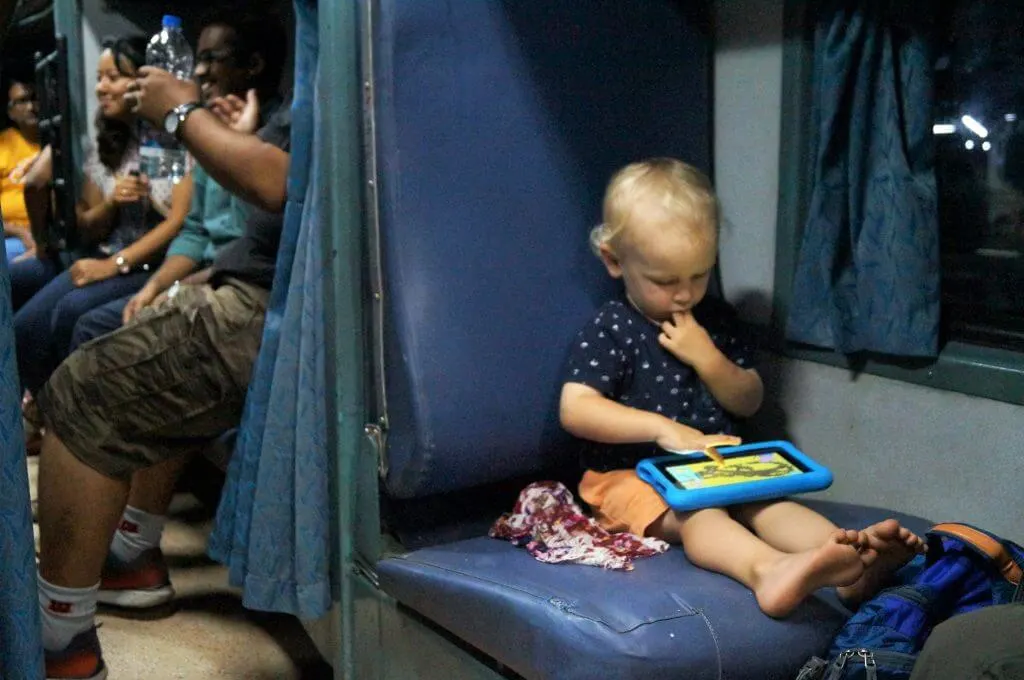 Bangalore is very well connected to other Indian cities via train. You have to be extremely organised and book trains months in advance, and they aren't the cleanest, but we love the adventure of an overnight sleeper train. We generally travel 2AC and book two bunks (so each parent shares with one child).
Snuggling down to sleep in the evening, gently rocked by the clickety-clack of the tracks, we then wake up in a new city the following morning to the sound of the chai seller pacing up and down the carriage shouting, "chai chai, chai chai". Thanks to the overnight sleeper trains, we have had some fantastic weekends away this year in Hampi, Kochi and Pondicherry.
6. Seeing wild elephants in Sri Lanka
READ: Sri Lanka itinerary with kids
Sri Lanka is fantastic for young kids and probably our best trip of the year. A big highlight was seeing the elephants in the wild on a jeep safari (yes, you can go on safari with kids under the age of 5!).
We visited Udawalawe NP where you are pretty much guaranteed to see them and, sure enough, only twenty minutes into our safari, a Mummy elephant and her calf appeared from behind a bush and stood just a few metres away from us.
It was rather emotional watching such a majestic, powerful creature in their natural setting, and her peaceful nature created a serene atmosphere in the early morning light. I was struck how the boys instinctively knew to whisper, so as not to disturb the magical moment.
The safari was just three hours long, the perfect length of time for little ones.
7. Climbing Little Adam's Peak in Sri Lanka
READ: Sri Lanka itinerary with kids
Our trip to Sri Lanka coincided with our 15th wedding wedding anniversary and we decided we had to do something special.
So with our boys (then aged 2 and 3) we climbed Little Adam's Peak. We took our time, and with the incentive of chocolate at each bend, the boys climbed every single steep step up to the summit all on their own.
It took us about 40 minutes to reach the top from the base of the climb (most adults do it in half the time) and the views were incredible! Miles of lush green mountains and tea plantations. I was beaming with pride!
8. Watching the sun set from the rooftop of Nahargarh Palace, Jaipur, India
READ: Visiting Jaipur with kids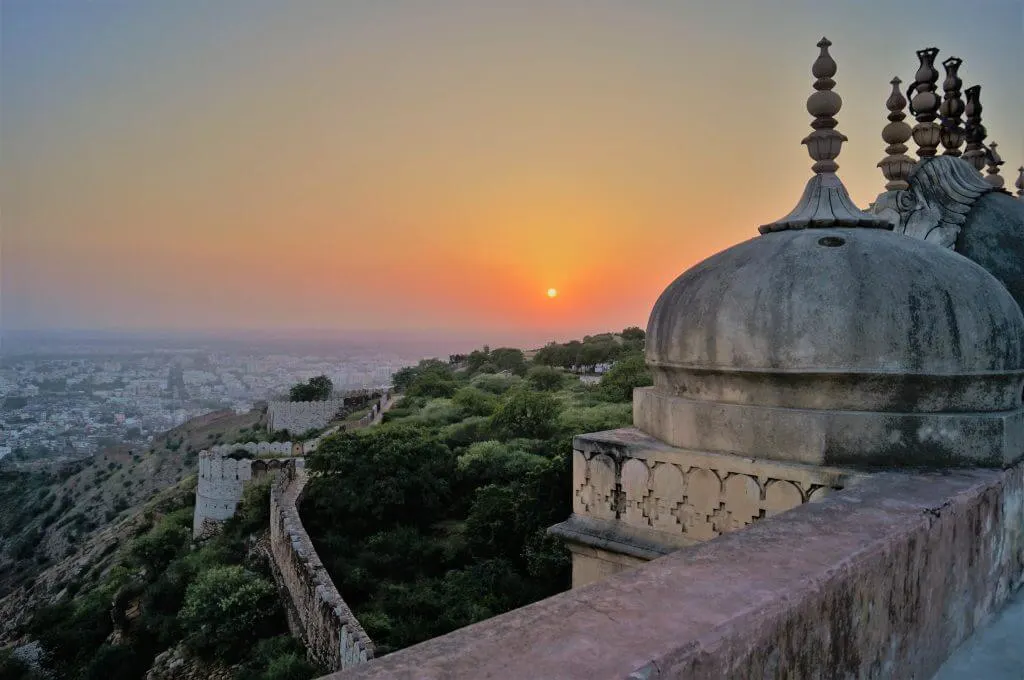 We've seen a fair few incredible sunsets this year, but my favourite has to be this one from the rooftop of Nahargarh Palace, Jaipur.
We had arrived as the doors were shutting for the day, but an entrepreneurial guide took pity on our desperate pleas (for a fee) and led us up the narrow steps to the rooftop. We had the entire place to ourselves just as the sun was setting. Magical!
I could have stayed there for an eternity, but the officious whistles from the guards below were ordering us down and I was sure our youngest was about to fly off the edge. At least I managed to see that incredible view, if only for a short moment.
9. Wrestling in front of the Taj Mahal
READ: Visiting the Taj Mahal with kids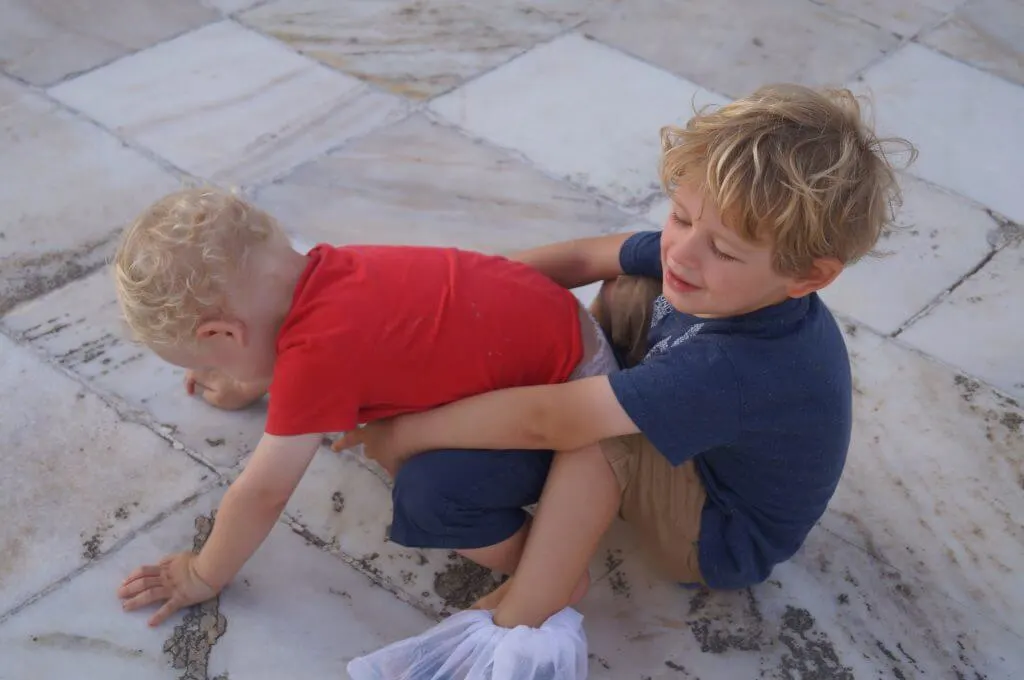 As we live in India, we figured that even though the boys are so young, we really had to take them to see the Taj Mahal. But was the beauty and wonderment of this iconic building lost on them? Perhaps.
Once the grizzles of the early start for sunrise had passed, they were more interested in wrestling with each other and looking for monkeys and squirrels. However, this photo of them wrestling in front of the Taj makes me smile. This is what travelling with young kids looks like.
10. Dune-bashing in Qatar
READ: A stopover in Doha with kids
With a visit back home to the UK in October to see family, we decided to take advantage of our Qatar Airways flight and stopover in Doha for a couple of days.
What a fascinating comparison it was to our lives in India! Everything was so clean, polite and ordered.
Here we got a taste of 5* luxury when we were invited to spend the afternoon at the Intercontinental Doha. But the highlight of the stopover has to be the dune-bashing through the Qatari desert. The sound of exhilarated giggles and screams from all the family as we hurtled up, over, down and around the silky dunes is something I will treasure for a long time.
11. Meeting old besties in Ko Lanta
READ: Koh Lanta with kids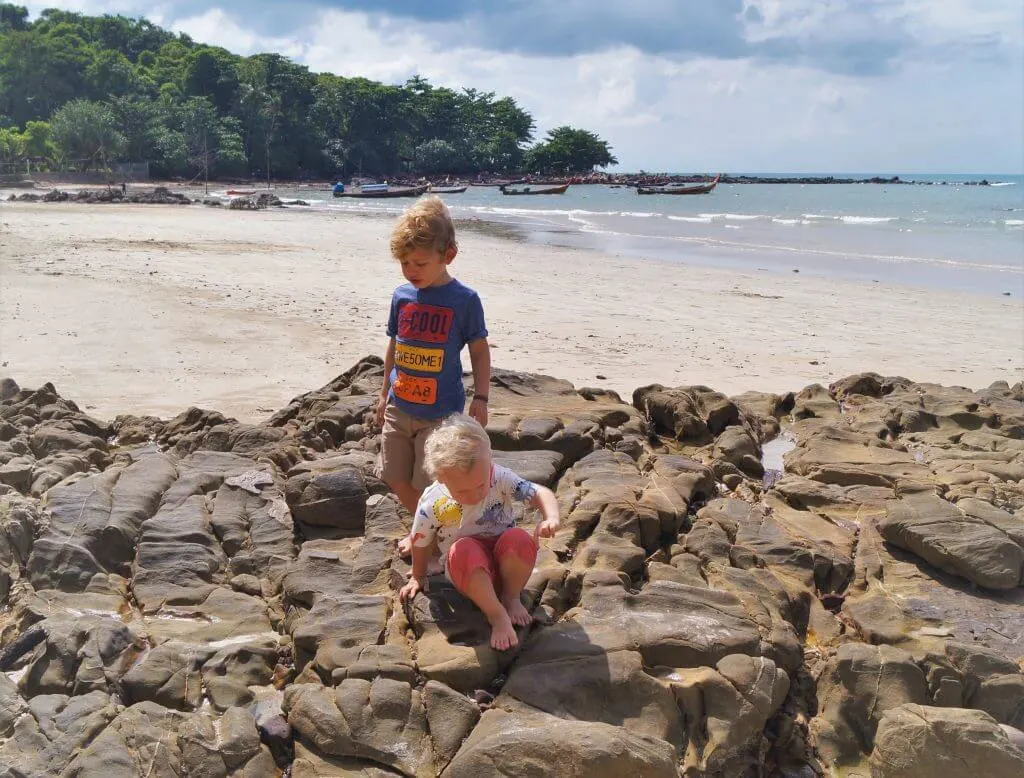 We arranged to meet some old mates we hadn't seen in over 5 years in Koh Lanta, Thailand. Ellie and I used to go to school together in the UK and now we're all grown up with husbands and kids, except they live in Sydney and we live in Bangalore.
Klong Dao beach was the perfect place for two young families to meet; a string of kid-friendly bars along the beach (some with slides and hoppers) and a warm, shallow sea with gentle waves, perfect for little ones.
Although the weather was a bit grey and drizzly for the entire week, spirits were by no means dampened; we had awesome company and the kids were still happy playing in the sand and jumping in the waves.
We also enjoyed a fantastic 4 Islands Tour, which involved a day of snorkelling, beach fun and swimming through an 80 metre tunnel to a pristine lagoon hidden within an island (Emerald Cave).
12. Meeting rescued elephants at Phangn Nga Santuary, Thailand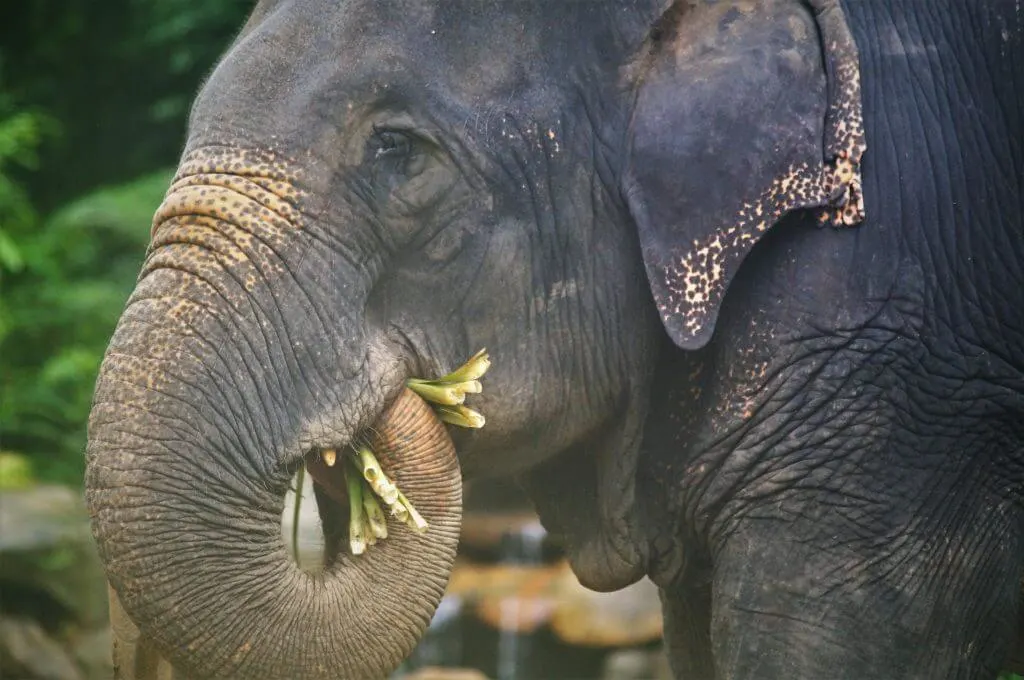 Whilst in Thailand, we were desperate to see some elephants. Now elephants in Thailand have had it tough. Most have been used for logging, circus acts and more recently, improper riding for tourists. Their spirits have been broken through cruel torturous means and they are disciplined with a painful bullhook.
Thankfully, we came across a wonderful, ethical sanctuary for rescued elephants – Phang Nga Elephant Park. The family that run this sanctuary have been caring for elephants for 150 years.
They are against abusive and unnatural practices, and use positive reinforcement and love to care for the animals. Elephants are sensitive, emotional creatures and their carers understand each and every one of them, catering individually for their needs.
We were able to meet the elephants, feed them bananas and even help with their bath time. This one loves a good scrub behind the ears!
And for 2018?
Well we have a very exciting start to 2018 planned. We'll be seeing the New Year in from the beaches of Goa and then my Mum will be visiting us in Bangalore! Cannot wait to see her and show her the craziness of our home town.
We'll also be heading to Nepal at the end of January and looking to do some lower altitude trekking in the Himalayas with the boys. Bring on that fresh alpine air and stunning mountain vistas!
Merry Christmas to all our readers and thank you for following along! Wishing you all the happiness and travel adventures possible for 2018!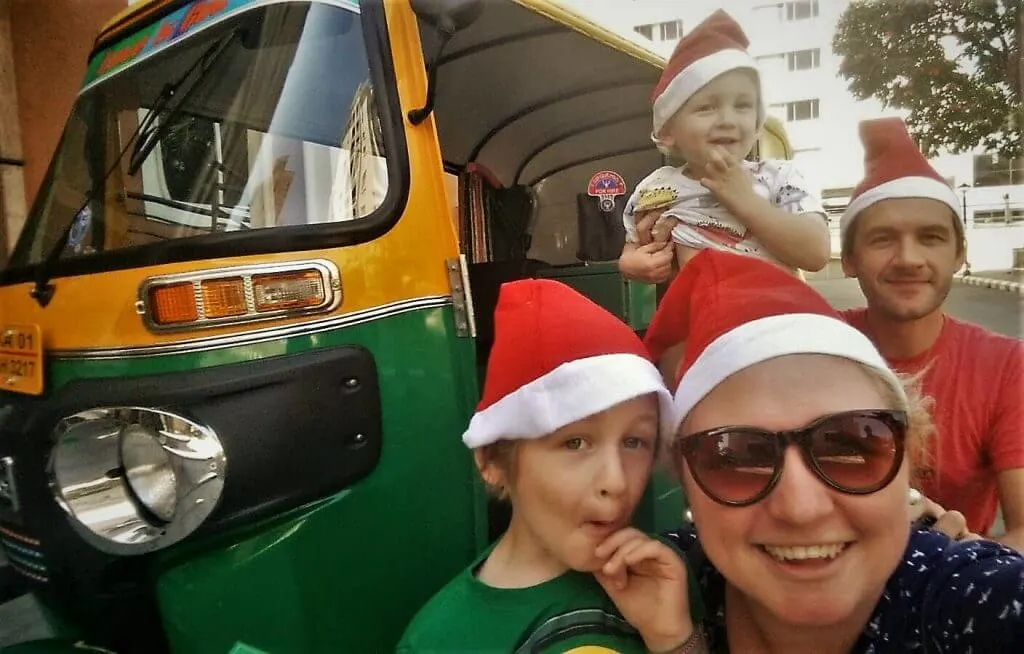 ---
You may also like to read:
Sri Lanka Itinerary with kids
Thailand with kids travel guide
Moving to Bangalore, India, from the UK with kids